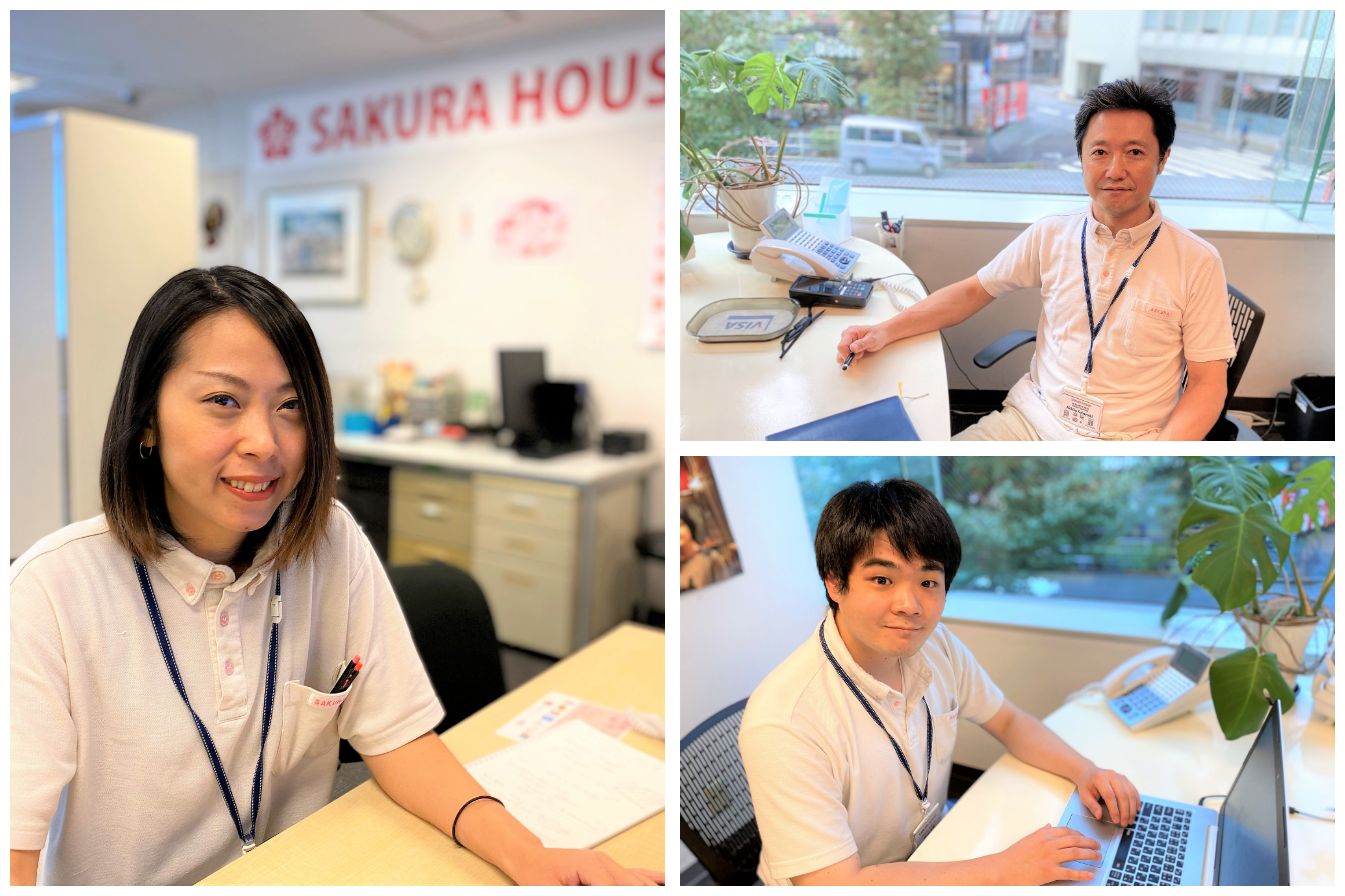 SAKURA HOUSE Sales Development / Resident Service / Management
We at SAKURA HOUSE welcome guests from 150 countries around the world. We manage apartments and share houses for foreigners visiting Japan for study abroad, business, international activities, and sightseeing.
Our friendly service has been well-received by users from all over the world, who feel safe and comfortable in the unfamiliar foreign country of Japan. This is a job at the forefront of the field, full of new encounters and reunions with repeat residents.
Full time
English writing skills
Responsibilities
Sales Development Work
Developing new customers through overseas and domestic e-mails, phone calls, SNS messaging, and visits
Contacting and visiting existing clients
Resident Service Management
Booking and assisting reservation via emails, phone calls, SNS posting and management
Making Contract for move-in and move-out and attending the move-out inspection
Simple cleaning and maintenance work
Visiting and meeting residents at the residences, responding to their requests
Planning and organizing social events, and using SNS to promote and advertise
Requirements
We have been in business for 30 years, welcoming visitors from over 150 countries to Japan for study abroad, business, international activities, and tourism. We are working to improve and enhance our services for After-Corona.
We are working to strengthen our internal sales force in promoting inbound business development.
We are looking for a partner who will work with us into the next era, making use of the worldwide connections we have thankfully received over our 30-year history.
We welcome those who have a desire to become a manager/supervisor.
The inbound industry has already restarted in preparation for After Corona.
People who are willing to work on development work in a positive and honest manner are welcome.
Work Location
SAKURA HOUSE Shinjuku Office (7 mins walk from Shinjuku station west exit)
K-1 Bldg. 2F, 7-2-6, Nishi-Shinjuku, Shinjuku-Ku, Tokyo, Japan
Working hours (Full-time)
7:30~16:30 and 8:50~17:50 and 11:00~20:00 (Three shifts rotation)
Compensation & Benefits (Full-time)
From 240,000 YEN per month (Dependent upon experience, skill level and persons holding a specific license)
Salary Increment: one to two times per year (based on individual performance)
Bonus: Two times per year (based on individual performance)
Commuting allowance : Up to 20,000 yen per month
Full Social Insurance and Retirement Plan(More than 3 years)
Trial period for the first 3 to 6 months
Holidays (Full-time)
Two days off per week, public holiday
Summer and Winter vacations
Paid Leave
Marriages and Deaths, Family Leave