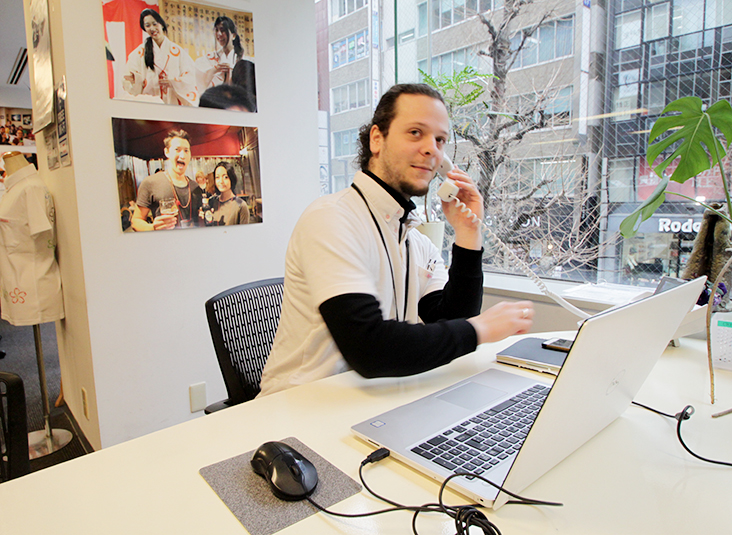 SAKURA HOUSE Sales Division / Resident Relations Full time
Our companies provide comprehensive accommodation services and welcome customers from over 100 countries on a daily basis. With the best spirit of Japanese hospitality, we are dedicated to giving foreigners an amazing Tokyo experience and building an international "SAKURA HOUSE & SAKURA HOTEL" community inside Japan.

As a core value at SAKURA HOUSE, we believe that communication is the key to a successful relationship between people with different backgrounds. Through better understanding of each other, we can all do our small parts making the world a more peaceful place.
We now would like to cordially invite you to join our growing force, become a member of this international family.
Full time
English writing skills
Responsibilities
Customer Service
Receptionist Duties
Administrative Duties
SNS Marketing
Room Viewing・ Exiting work ・ Office work
Potential Responsibilities
Sales Promotion / Marketing Collaboration
Management
Budgeting / Sales and Operations Planning
Requirements
Age 21 or above
Ability to work varied shifts including weekends and holidays
Minimum 2 years of work experience (related fields preferred)
Strong interest in real estate and tourism
Extensive knowledge of Japanese culture
Fluency in English (a minimum TOEIC score of 850 or equivalent level)
A multi-cultural background, overseas living experience or multilingual skills are a plus
Student Visa and Working Holiday Visa holders welcome
Work Location
SAKURA HOUSE Shinjuku Office (7 mins walk from Shinjuku station west exit)
K-1 Bldg. 2F, 7-2-6, Nishi-Shinjuku, Shinjuku-Ku, Tokyo, Japan
Working hours (Full-time)
7:30~16:30 and 8:50~17:50 and 11:00~20:00 (Three shifts rotation)
Compensation & Benefits (Full-time)
240,000~550,000 YEN per month(Dependent upon experience, skill level and persons holding a specific license)
Salary Increment: one to two times per year (based on individual performance)
Bonus: Two times per year (based on individual performance)
Commuting allowance : Up to 30,000 yen per month
Full Social Insurance and Retirement Plan(More than 3 years)
Trial period for the first 3 to 6 months
Holidays (Full-time)
Two days off per week, public holiday
Summer and Winter vacations
Paid Leave
Marriages and Deaths, Family Leave