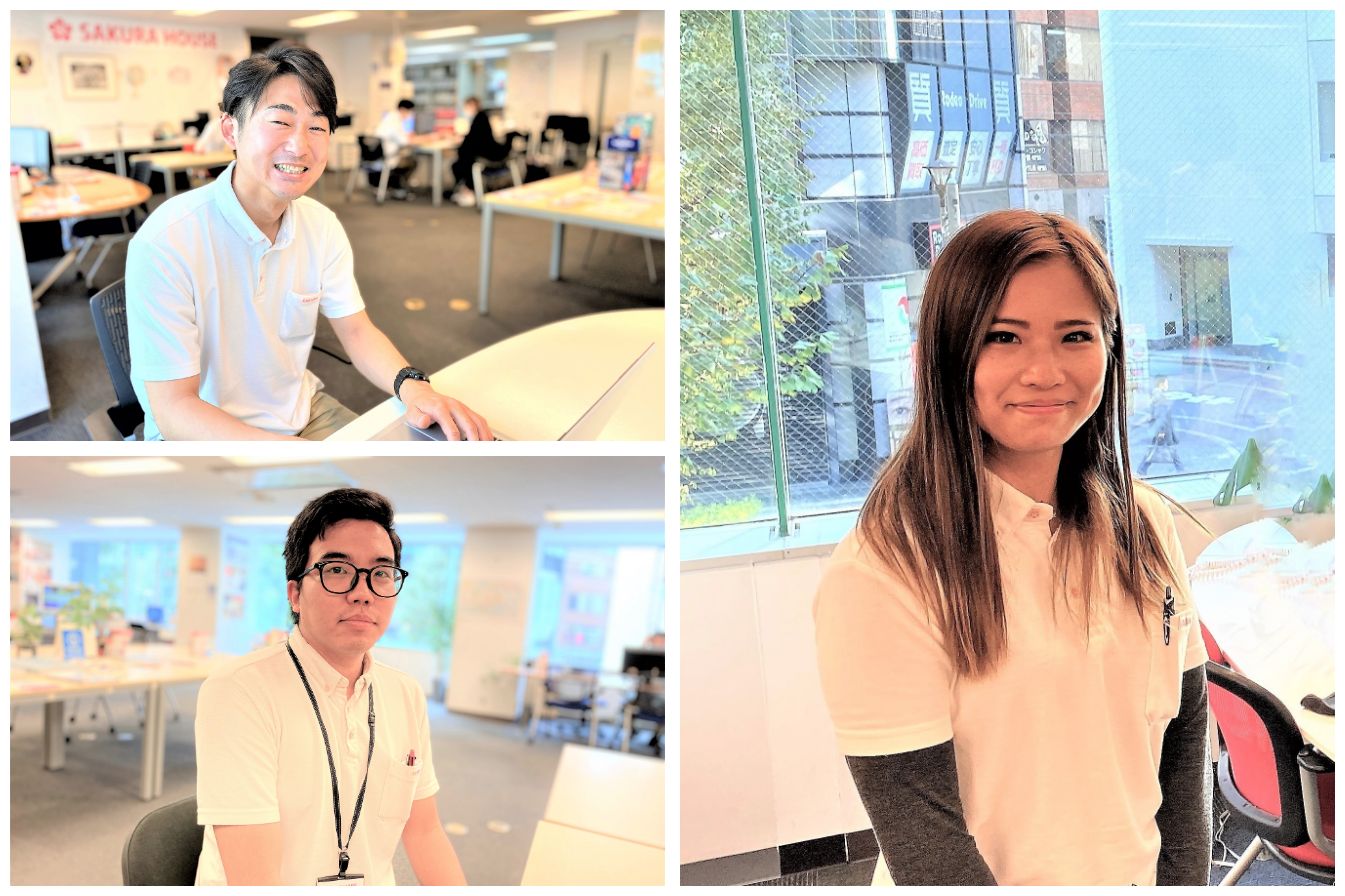 SAKURA HOUSE House Manager / Resident Service / Management
We at SAKURA HOUSE welcome residents from 150 countries who visit Japan for various purposes such as study abroad, business, international activities, and sightseeing.
We are working to improve our services and prepare for After Corona.
Full time
Excellent driving skills Welcome
Work experience in related fields preferred
Responsibilities
This is a job that values the interaction with our residents.
Sales Management services
Attendance at move-ins, move-outs and room-viewing
Correspondence with neighbors
Planning and organizing exchange events, social networking
Maintenance Management services
Cleaning, maintenance of the common areas, interior, and exterior of share houses and apartments.
Simple repair works (DIY)
Arrangement of interior furnishings, inventory management, etc.
Arrangement and attendance of contractor estimates for renovations, etc.
The work is mainly for assisting the lives in Japan of residents who have come from overseas.
We welcome those like to keep the residence tidy and care for residents.
Requirements
This is the position closest to the residents.
We provide kind support for everyone's stay in Japan, an unfamiliar foreign land to most of them. With 100 residences in Tokyo and Kyoto as our base, we can also be a bridge between true friends of a lifetime from all over the world.
We look forward to those who are interested in managing a share house, those who have studied abroad or working holidays.
Those who have plans in the future, those who want to work in an English-speaking workplace, those who are interested in architecture, interior, and real estate.
Work experience in related fields preferred
Good at coming up with new ideas and implementing them
Considerate and caring
Those who can speak English in their work (intermediate to advanced conversation level, Approx. 730 or higher on TOEIC)
A sociable person who likes to meet new people
Meticulous and like to keep things clean
We welcome those who have a desire to become a manager/supervisor in the future.
Work Location
[Main Office] SAKURA HOUSE Shinjuku Office (7 mins walk from Shinjuku station west exit)
K-1 Bldg. 2F, 7-2-6, Nishi-Shinjuku, Shinjuku-Ku, Tokyo, Japan
Working hours (Full-time)
8:50~17:50 and 11:00~20:00 (Two shifts rotation)
Compensation & Benefits (Full-time)
250,000~380,000 YEN per month (Dependent upon experience, skill level and persons holding a specific license)
Salary Increment: one to two times per year (based on individual performance)
Bonus: Two times per year (based on individual performance)
Commuting allowance : Up to 20,000 yen per month
Full Social Insurance and Retirement Plan
Trial period for the first 3 to 6 months
Holidays (Full-time)
Two days off per week
Summer and Winter vacations
Paid Leave
Marriages and Deaths, Family Leave