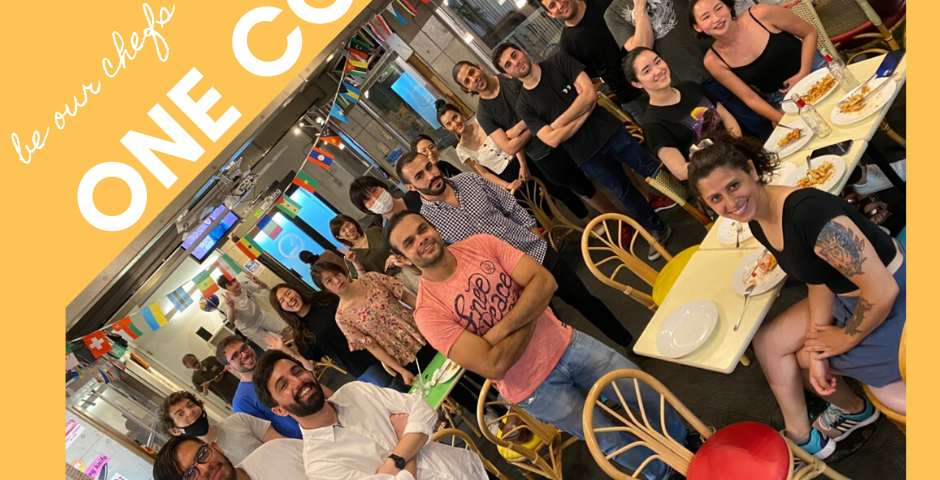 2020/07/10 (fri)~2020/07/10 (fri)
One Coin:Takoyaki Cooking Party
Food
Where:

Sakura Hostel Asakusa

2-chōme-24-2 Asakusa, Taito City, Tōkyō-to 111-0032, Japan

Show google map
Fee:

500 Yen
Organizer:

Sakura Hostel Asakusa Staff
Where:

Sakura Hostel Asakusa Show google map
Fee:

500 Yen
Organizer:

Sakura Hostel Asakusa Staff
Takoyaki Cooking Party @ Sakura Kitchen (Sakura Hostel Asakusa)

The most important social media is not Facebook or Instagram but FOOD ! Lets enjoy the meal with good people !

※If you want to be our Chef of the night (Only 1 chef per event.), you can join the event for free, but make sure to cook for every single participant, Please contact us if you are interested.

Feel free to join us !

Who's this event for ?
・Takoyaki Lover
・Anybody that loves to cook or share food !
・Students / Business man, in fact anyone !
・Chefs, of food lovers.
・Any friend making, international atmosphere loving individuals.

If you are alone ? it does not matter, come make friends !

Why join our event ?
・Great Opportunity to expand your social network of friends around town.
・Great chance to enjoy other countries food.
・Great chance to show off your cooking skills.

■Joining fee: 500 Yen
(We will do grocery with the money we collect)
-Food and Drink from outside is prohibited during the event.
Please order one drink from the counter.

■Place : Sakura Hostel Asakusa Lounge
Official Website : https://www.sakura-hotel.co.jp/asakusa
Google Map : https://g.page/sakurahostel?share
■Please simply RSVP from our meetup website : 
or send us a email by using the form on the right side.

■Live Stream about our previous event :
https://www.youtube.com/watch?v=QE-5u-moDJE

【Importan Notes 】 :

-We will do LIVE STREAM or film during the event.
-Food and Drink from outside is prohibited during the event.
-The venue will be non smoking. For smokers there's smoking space conveniently located near the entrance.Who's this event for ?
・Any friend making, international atmosphere loving individuals, language exchange.
JOIN
Application for this event is closed. If you have any questions, feel free to contact us at [email protected] !