A peaceful blend of nature and city life in Koto, Edogawa, and Katsushika
Koto, located in the eastern part of Tokyo, is a beautiful city with a traditional downtown, lots of lush greenery, and breathtaking coastal views. Though it's located within 30 minutes from Tokyo Station, Koto offers much-needed breathing room with lots of wide streets and big parks. It proudly houses many of the 2020 Olympic and Paralympic Games sports venues.
PICK UP
ITABASHI-KU HASUNE "Aloe Heights"

SHINAGAWA OIMACHI APARTMENT (TOKYO APARTMENT)

MEGURO APARTMENT A (Former Meguro Apt.)

NUMABUKURO C (Former Numabukuro 3)

NAKAMEGURO (TOKYO SHARE HOUSE & GUEST HOUSE)
RELATED PROPERTY
MEGURO APARTMENT A (Former Meguro Apt.)

NUMABUKURO C (Former Numabukuro 3)

NAKAMEGURO (TOKYO SHARE HOUSE & GUEST HOUSE)

SHINJUKU KAGURAZAKA (TOKYO SHARE HOUSE)

Male Only

SHINJUKU AKEBONOBASHI B (Former Akebonobashi 5)
It's also home to the new Toyosu Fish Market, which is about two kilometer away from the original Tsukiji location. The new fish market is clean, organized, and spacious, and the largest one of its kind in the world.
Separated by the beautiful Arakawa River is Edogawa, which is also full of nature and outdoor recreational spaces. A traditional shitamachi (area that used to be associated with lower classes but is now known to be charmingly down-to-earth) vibe gives Edogawa a friendly and quaint feeling.
Due to its location on the Tokyo Bay, it's possible to go jet-skiing and canoeing, which can be hard to believe for residents of more urban areas of Tokyo.
One of Edogawa's main attractions is the enormous Kasai Rinkai Park, where visitors can view Disneyland, the Boso Peninsula, and even Mt. Fuji on a clear day from the park's beach.
Katsushika, tucked away in northeastern Tokyo, is another beautifully green, wonderfully nostalgic, and notably quiet area. Mainly residential with many shotengai shopping streets and public baths, residents love the slow-paced and peaceful life that Katsushika offers.
Far from the bustling city centers, Mizumoto Park serves as a refreshing respite with river views and lots of space for sports and recreation. Katsushika is also famous for its Buddhist temples and Showa era-style shopping streets.
Katsushika's busiest train station is Shin-Koiwa Station, which can be reached in 15 minutes from Tokyo Station.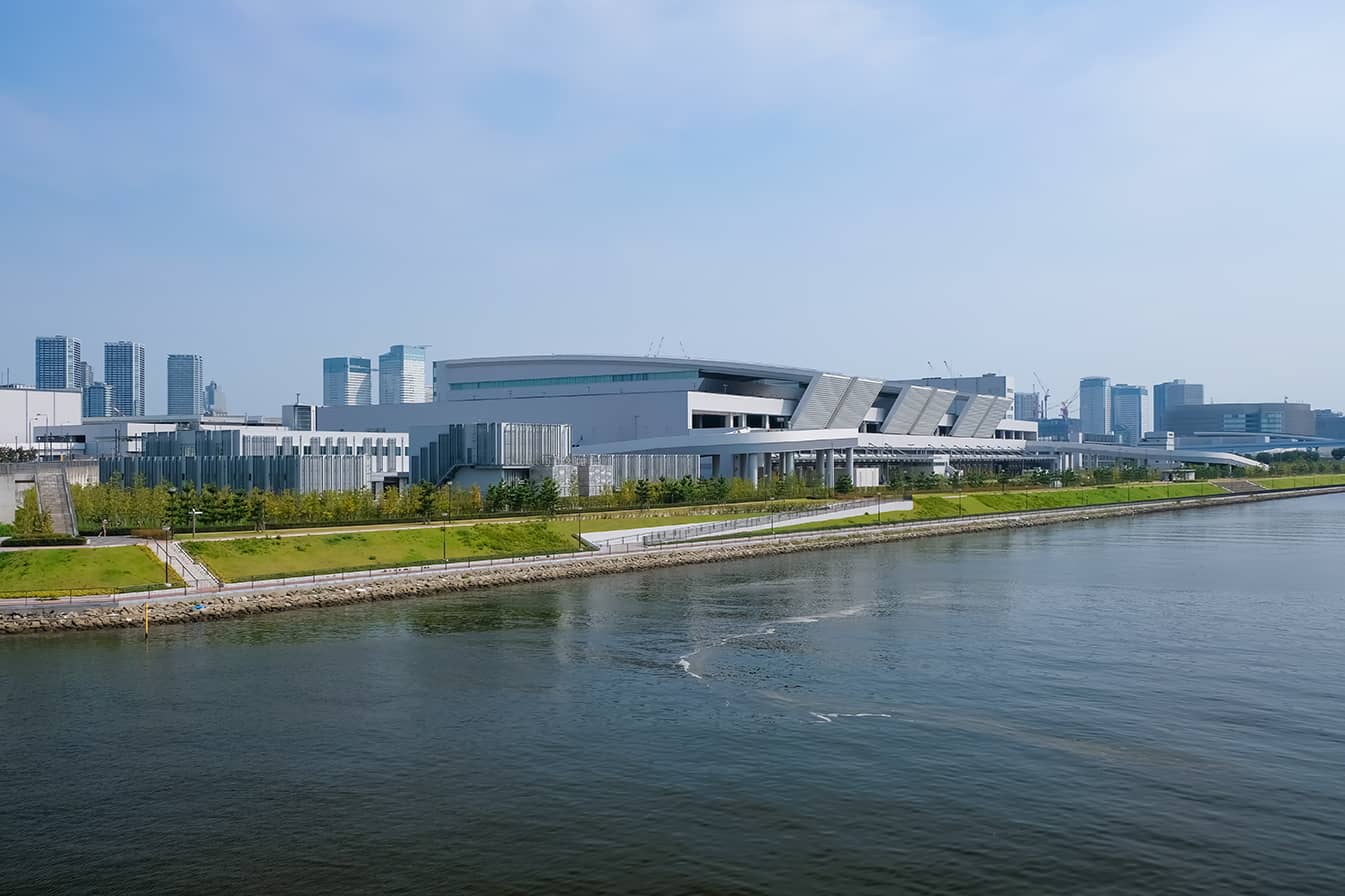 An ideal place to study Japanese without distractions
Learn the language and the culture of Japan at Tokyo JE Language School. Located close to the spacious Kiba Park, popular with residents for BBQs and outdoor recreation, the school is a three-minute walk from its nearest train station, Kiba Station.
From there, students can enjoy easy rail access to places like Nihonbashi, Otemachi, Tokyo, and Aoto. It's also convenient from both Narita and Haneda airports.
Students can enjoy getting to know each other and the Japanese culture through bowling competitions, trips to Disneyland, and other fun events. Kinoshita School CANAAN International Education Academy is another great option for language learners.
Courses are available by language level, from elementary to intermediate to advanced courses.
Teachers use different teaching materials and give individualized guidance for optimal instruction and support. Students can also receive career consultation and help with any issues that come up during their stay in Japan.
Stay in peaceful and nature-filled Koto with convenient access to everywhere else
Ojima Tokyo 1 share house is a 10-minute walk from Higashi-Ojima Station on the Subway Toei Shinjuku Line. It's in a quiet and convenient neighborhood with a big supermarket and several convenience stores nearby. A coin-operated washing machine and dryer on premise make laundry days a cinch.
Ojima Tokyo 2 is close to a large shopping center and the Sunamachi Ginza Shotengai, one of Tokyo's largest and most famous shotengai shopping streets. There is direct rail access to central Tokyo and easy access to both Narita and Haneda airports.
The closest train station is Nishi-Ojima Station, a 15-minute walk from the apartment.
Also nearby is Ojima Tokyo 3, where guests can enjoy the peace and quiet of a residential area in Koto.
A major perk of a SAKURA HOUSE share house is having the privacy of your own bedroom while sharing showers/toilets/kitchens with fellow guests.
The nearest train station is Minami-Sunamachi Station, a 19-minute walk.
Ojima Tokyo 4 is also in close proximity, giving visitors a wide range of accommodation options to choose from during their stay in Koto.