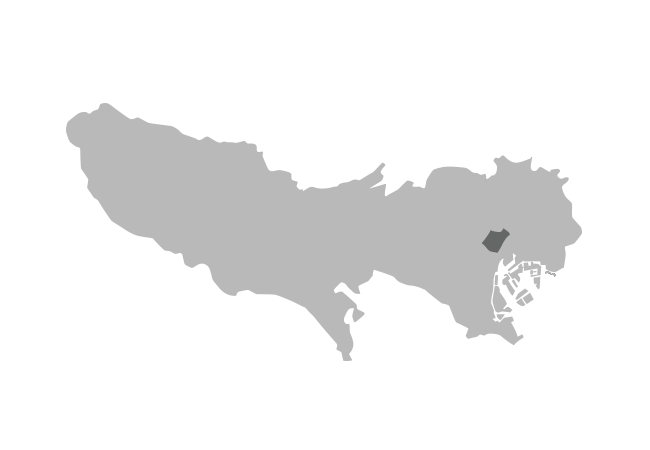 Experience the nation's political system at work at the center of the capital
Chiyoda Ward is the center for the nation's political action. Home to the Prime Minister's official residence, the Japanese Parliament buildings, several embassies, and the Imperial Palace, there's always something government-related going on.
But Chiyoda offers much more than a political atmosphere—it's actually a vibrant, diverse city that has something for everyone. The iconic Tokyo Station is located in lively Marunouchi district which houses many corporate headquarters. With over ten platforms, more than 4,000 trains run through the station every day. And with a multitude of restaurants, underground shopping malls, and a large hotel, Tokyo Station is so much more than a train station.
PICK UP
ITABASHI-KU HASUNE "Aloe Heights"

MEGURO APARTMENT A (Former Meguro Apt.)

NUMABUKURO C (Former Numabukuro 3)

NAKAMEGURO (TOKYO SHARE HOUSE & GUEST HOUSE)

SHINJUKU KAGURAZAKA (TOKYO SHARE HOUSE)

Male Only
RELATED PROPERTY
MEGURO APARTMENT A (Former Meguro Apt.)

NUMABUKURO C (Former Numabukuro 3)

NAKAMEGURO (TOKYO SHARE HOUSE & GUEST HOUSE)

SHINJUKU KAGURAZAKA (TOKYO SHARE HOUSE)

Male Only

SHINJUKU AKEBONOBASHI B (Former Akebonobashi 5)

Some notable neighborhoods in Chiyoda are Akihabara, Kanda/Jinbocho, and Yurakucho. Akihabara is famous for being the center of electronics, anime, and everything else geeky. Noisy, flashy, and full of action, it's a popular neighborhood for otaku (geeks). It's also the birthplace of the maid café, where servers dressed like maids address their customers as master or mistress.
Bookworms are obsessed with Kanda and Jinbocho, both nicknamed Book Town because of their vast collection of bookstores, both new and antiquated. There are also lots of Japanese print and antique stores. All of the stores offer great deals and attract bargain hunters from all over the city.
For students who want to study in Jinbocho, study rooms can be rented at the Tokyo Rental Study Room which comes with Wi-fi. There is also a second location in Suidobashi.
Yurakucho is great for shopping and dining. For example, Yomoda Soba is great for grabbing a cheap, filling portion of soba or their popular curry and rice. The 300 Bar Next, a standing bar just 4 minutes from Ginza Station, is famous for mojitos and an international crowd.
Students can learn Japanese at one of several excellent Japanese language schools in Chiyoda.
The Kudan Institute of Japanese Language & Culture, licensed by the Association for the Promotion of Japanese Language Education, accepts students from high school and onwards. Some of the offered courses include an intensive language course, a Japanese conversation course, and a Hiragana/Katakana Course.
Students can choose to stay with a homestay family which helps to further advance their language skills. And the school offers to pick up students from Narita Airport when they first arrive in Japan.
At the YMCA Tokyo Japanese Language School, students can study and practice Japanese in the quiet areas of Kanda and Ochanomizu, which is heavily populated with fellow students. It's only 30 minutes or less to places like Shinjuku, Shibuya, and Akihabara.
At the YMCA school, students have a chance to learn about Japanese culture and history, along with the teachings of Christianity.
 Chiyoda is easy to explore when staying at one of SAKURA HOUSE's residences
The SAKURA HOTEL & CAFE in Jinbocho, close to the Imperial Palace, is not to be missed. The international cafe is open 24-hours, offering a full menu and attracting customers from all around the world for a fun and lively atmosphere. Because of its proximity to the Imperial Palace where many people like to jog, the SAKURA HOTEL is also a runner's station, offering luggage storage and shower services for 550yen—even for non-guests.
The Tokyo Station apartment and guest house is conveniently located in the heart of the city, and offers superb access throughout Tokyo. The surrounding neighborhood is a vibrant area filled with many restaurants and shops, including the upscale Ginza district. It is also located just 5 minutes on foot from Tokyo Station on the JR Yamanote Line, Chuo Line and the Shinkansen Line, 2 minutes from Nihonbashi Station on the Ginza, Tozai and Asakusa lines and 15 minutes from Otemachi Station on the Mita, Chiyoda, Tozai, Marunouchi and Hanzomon lines. The five-story building has three spacious rooms with some beds in each room.
The rooms are also fully furnished with a kitchen, work desk and other basic amenities to enable visitors to relax and enjoy their stay.