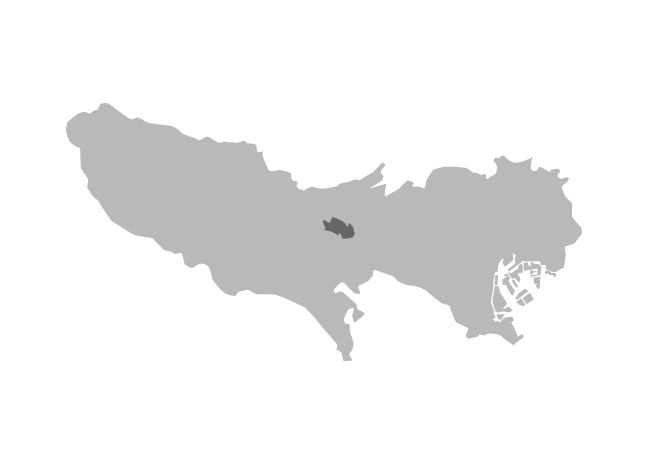 Remnants of traditional Tokyo streetscapes
Kokubunji is a city located on the western outskirts of metropolitan Tokyo. It is largely a residential area that is popular among residents who can easily commute to and from Tokyo for work. With many parks within the city, it is very popular among young families.
Kokubunji is on the JR Chuo Line and can be accessed from Tokyo Station in approximately 40 minutes. To the west of Kokubunji is Tachikawa, which borders the Tamagawa River. Like Kokubunji, Tachikawa is renowned for its expansive parks, such as the Showa Kinen Park, which was formerly a Japanese military airbase. Due to its convenient location and multiple connecting train lines, central Tokyo and other recreational areas around the Lake Sayama and the Lake Tama can be easily reached.
PICK UP
ITABASHI-KU HASUNE "Aloe Heights"

MEGURO APARTMENT A (Former Meguro Apt.)

NUMABUKURO C (Former Numabukuro 3)

NAKAMEGURO (TOKYO SHARE HOUSE & GUEST HOUSE)

SHINJUKU KAGURAZAKA (TOKYO SHARE HOUSE)

Male Only
RELATED PROPERTY
MEGURO APARTMENT A (Former Meguro Apt.)

NUMABUKURO C (Former Numabukuro 3)

NAKAMEGURO (TOKYO SHARE HOUSE & GUEST HOUSE)

SHINJUKU KAGURAZAKA (TOKYO SHARE HOUSE)

Male Only

SHINJUKU AKEBONOBASHI B (Former Akebonobashi 5)

Popular tourist attractions include the Musashi Kokubunji Temple and the Tonogayato Garden. The term Kokubunji refers to several Buddhist temples that were established in the different provinces of Japan during the Nara Period. The Musashi Kokubunji Temple features the grand Tower Gate at the entrance, and inside you can find the Manyou Garden, where a variety of plants and flowers bloom throughout the year. The Tonogayato Garden, located only about a 2-minute walk from Kokubunji Station, is one of Kokubunji's most popular tourist spots. The garden was modeled after a traditional Japanese garden, and features a small pond surrounded by a wide variety of beautiful flowers and plants.
There are a wide range of chain restaurants, local izakayas, bars and cafes where visitors can enjoy cuisine from all over the world. For shopping, Celeo Kokubunji is the place to go. The massive department store is a one-stop shop for everything from clothing stores, a supermarket, a home appliance store, cosmetic stores and a book store. The 9th floor of the building is dedicated to just restaurants, and you can also find a number of cafes and a bakery inside the complex.
Study in the relaxing environment of Kokubunji
Kaichi International School of Japanese (KISJ) Kokubunji is an excellent school to study Japanese. The school's aims include developing students with a global vision, deepen their international exchanges and understanding of the Japanese culture and to prepare them for their post-graduate careers. Courses are offered in various lengths, from the standard 2-year course, 1 year 6-month course and 1-year course to meet the specific needs of each student.
The Tokyo HOPE Japanese Language International School is located between Fuchu and Kokubunji in a well-known educational district surrounded by parks and beautiful greenery. Founded in 2012, the school can be easily accessed from Shinjuku Station by train in approximately 30 minutes. The school features the latest modern facilities and experienced teachers to provide tailor-made courses to students.
 Enjoy a comfortable and relaxing stay at the SAKURA HOUSE apartment
Located approximately 14 minutes on foot from Kunitachi Station on the JR Chuo Line, the Kunitachi apartment is a two-floor apartment that is ideal for small groups or solo travelers. With a total of ten studio rooms, the Kunitachi apartment gives visitors the opportunity to interact with one another and enjoy a truly authentic Japanese living experience. The rooms are all fully equipped with amenities such as free Wi-Fi, TV, microwave oven, washing machine and refrigerator. Each room also comes with a small work desk and chair for visitors who wish to get some work or studying done in their downtime. The Kunitachi apartment is within walking distance to several parks, and the area surrounding Kunitachi Station is filled with restaurants and cafes. The area can be directly accessed from Shinjuku Station and Tokyo Station, making it easy to travel back and forth between central Tokyo. The Kunitachi share house is similarly located within direct rail access to central Tokyo via the JR Chuo Line.
The two-story share house has a total of five rooms along with a shared kitchen and dining room for visitors to hang out or cook their meals in.
The share house offers free use of an on-premise washing machine & dryer, and each room is fully equipped with amenities such as free Wi-Fi, heating and air conditioning.