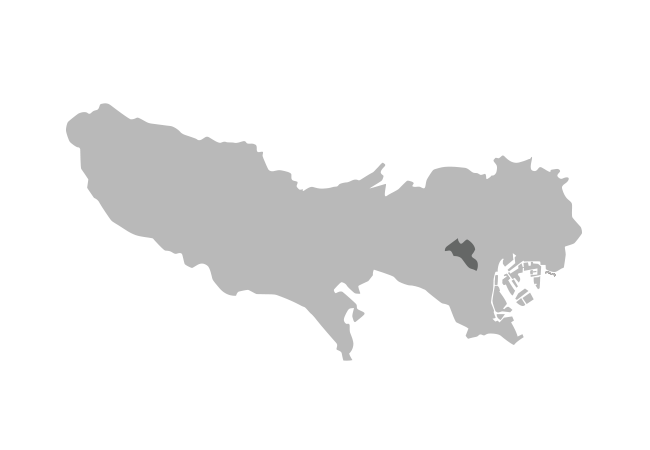 Soak in the excitement of Tokyo in the iconic neighborhood of Shibuya
For many, Shibuya Ward is the image that comes up when they think of Tokyo. Shopping, dining, and lively entertainment abound, and the world-famous Scramble Crossing, often featured in films and music videos, is used by thousands of Tokyoites daily.
Other notable attractions include Center-Gai, a bustling street lined with restaurants, bars, and shops which is particularly lively at night, and Bunkamura, a cultural haven with cinemas and theaters for a day filled with entertainment.
PICK UP
ITABASHI-KU HASUNE "Aloe Heights"

MEGURO APARTMENT A (Former Meguro Apt.)

NUMABUKURO C (Former Numabukuro 3)

NAKAMEGURO (TOKYO SHARE HOUSE & GUEST HOUSE)

SHINJUKU KAGURAZAKA (TOKYO SHARE HOUSE)

Male Only
RELATED PROPERTY
MEGURO APARTMENT A (Former Meguro Apt.)

NUMABUKURO C (Former Numabukuro 3)

NAKAMEGURO (TOKYO SHARE HOUSE & GUEST HOUSE)

SHINJUKU KAGURAZAKA (TOKYO SHARE HOUSE)

Male Only

SHINJUKU AKEBONOBASHI B (Former Akebonobashi 5)

While the areas surrounding Shibuya Station are the most well-known, there are many other neighborhoods worth exploring.
For a dose of nature and culture, Yoyogi Park, one of the largest parks in Tokyo, is a popular destination. On Sundays, expect to find gatherings of comedians, Japanese rock music fans, cosplayers, and other subculture and hobby groups.
Adjacent to the park is Meiji Jingu Shrine, a beautiful and iconic shrine loved by tourists and residents alike.
Harajuku is a pop culture hub teeming with teenagers, many of whom are decked out in extreme fashion trends. Takeshita-dori Street, the main store-lined street in Harajuku, attracts hordes of fashion and cosplay-lovers every day. For a delicious bite to eat in the area, okonomiyaki (a traditional version of Japanese pancake) restaurant Sakura-tei is just a short walk from Harajuku station.
Also, in Harajuku is the Design Festa Gallery, an offshoot of the International Art Event Design Festa.
The gallery consists of two buildings, 21 show rooms, and over 50 individual display sections. The unique gallery concept allows anyone and everyone to show their art, and for artists to sell their art without commission fees.
It's a wonderful way for artists and audiences to interact, and for original work to be seen that may otherwise not be displayed.
For a more upscale vibe, there's Omotesando, named Tokyo's Champs-Elysees, offering luxury boutiques and fancy restaurants. Nearby Daikanyama is artsy and design-conscious, and a popular spot for shopping and hanging out in stylish cafes.
Other wonderful neighborhoods to check out are Ebisu, known for its amazing selection of restaurants, and Hiroo, which is home to a large expat community and National Azabu, one of the largest international supermarkets in Tokyo.
When it comes to schools in Shibuya, there are a wide variety of quality options
J's Language School, just minutes from Ebisu Station, offers small, highly engaging group classes of two to four people. With intensive weeklong courses, students advance quickly with language learning.
Aoyama School of Japanese is another great choice, located next to Yoyogi Park. Offering private lessons as well as short and long-term courses, students can choose what works best for their unique learning needs. Students can get a high dose of Japanese culture through events like New Year's parties, photography and speech contests, and trips to rural parts of Japan.
On top of customized learning support and excellent instructors, all of Shibuya LALL Japanese Language School's students are enrolled in a health insurance policy and can receive medical care at a LALL Group hospital. Instead of worrying about medical care costs, students can focus on their studies.
 Never miss out on the action by staying at SAKURA HOUSE's share houses and apartments
The Shibuya Sendagaya share house, minutes from Roppongi Station, is home to 100 residents from around the world and has easy access to Harajuku, Shibuya, Yoyogi, and Shinjuku.
Another conveniently located spot is Shibuya Maruyamacho share house—just minutes from the world's busiest pedestrian intersection. But despite being so close to it all, the house is on a quiet side street so guests can stay in peace.
There are three share houses within minutes of each other in the heart of the famous Harajuku neighborhood—Harajuku B, Harajuku C, and Harajuku E share houses. Just seven minutes from both Harajuku Station and Meiji Jingu-mae Station, and 10 minutes from Omotesando Station, they are perfect locations for exploring the eclectic and exciting center of youth fashion and pop culture.
Don't miss the SAKURA HOTEL and Sakura CAFE in Hatagaya. The CAFE is open 24 hours a day, 365 days of the year, and offers delicious international cuisine.