Enjoy an abundance of shopping, dining, and entertainment options in vibrant Shibuya area
With one of the busiest train stations in Tokyo serving multiple train lines that make access to anywhere in the city fast and convenient, Shibuya is a colorful, hectic, and ultra-modern district—a favorite attraction for tourists and fashion-forward youth.
PICK UP
ITABASHI-KU HASUNE "Aloe Heights"

MEGURO APARTMENT A (Former Meguro Apt.)

NUMABUKURO C (Former Numabukuro 3)

NAKAMEGURO (TOKYO SHARE HOUSE & GUEST HOUSE)

SHINJUKU KAGURAZAKA (TOKYO SHARE HOUSE)

Male Only
RELATED PROPERTY
MEGURO APARTMENT A (Former Meguro Apt.)

NUMABUKURO C (Former Numabukuro 3)

NAKAMEGURO (TOKYO SHARE HOUSE & GUEST HOUSE)

SHINJUKU KAGURAZAKA (TOKYO SHARE HOUSE)

Male Only

SHINJUKU AKEBONOBASHI B (Former Akebonobashi 5)
Harajuku is best known for its wide, tree-lined, luxury shopping street Omotesando, where the upscale fashionistas shop. And there's Takeshita Dori street, a bustling, always-crowded fashion center catering to both the youth and to tourists.
It's also home to Design Festa Gallery, a unique art gallery that showcases the works of any and all artists who wish to exhibit and sell their art without commission fees (https://designfestagallery.com/index_en.html). Another notable spot in the area is Sakura-tei, an okonomiyaki restaurant serving up traditional Japanese pancakes made with flour, eggs, shredded cabbage, meat and/or seafood, and topped with a variety of condiments (http://www.sakuratei.co.jp/en/).
There are several train stations in Harajuku, including JR Harajuku Station on the Yamanote Line and Meiji-Jingumae Station on the Fukutoshin and Chiyoda Lines, that provide super convenient rail access to other parts of Tokyo.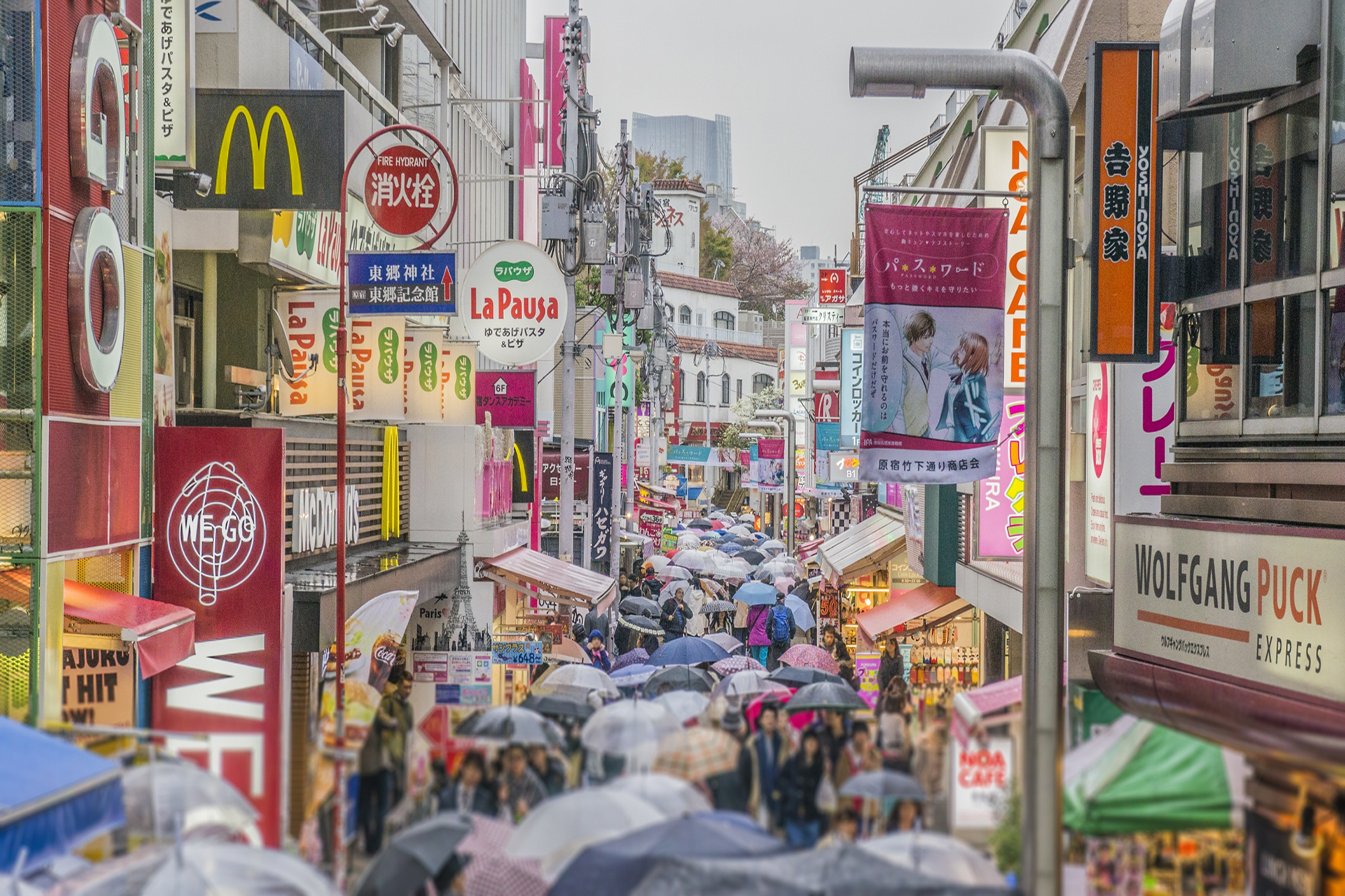 Yoyogi is a neighborhood in the northern part of Shibuya Ward, famous for its lively Yoyogi Park. Next-door Meiji Jingu Shrine is another popular destination, a peaceful respite from the hustle and bustle of its surrounding areas.
One stop away from Shibuya, Ebisu is known to be one of the best places for dining out in Tokyo, with a huge variety of restaurants and bars. The JR Ebisu Station is just one stop away from Shibuya.
Also close to Shibuya is Sangenjaya, a charming neighborhood that attracts hip, young Tokyoites. It's known for its laid-back, local vibe and for its lively nightlife scene.
For international professionals looking to rent an office, Shinbashi Business Garden is a perfect choice, just eight minutes on foot from JR Shinbashi Station and with on-site, English-speaking staff (https://www.shimbashi-bg.co.jp/en/).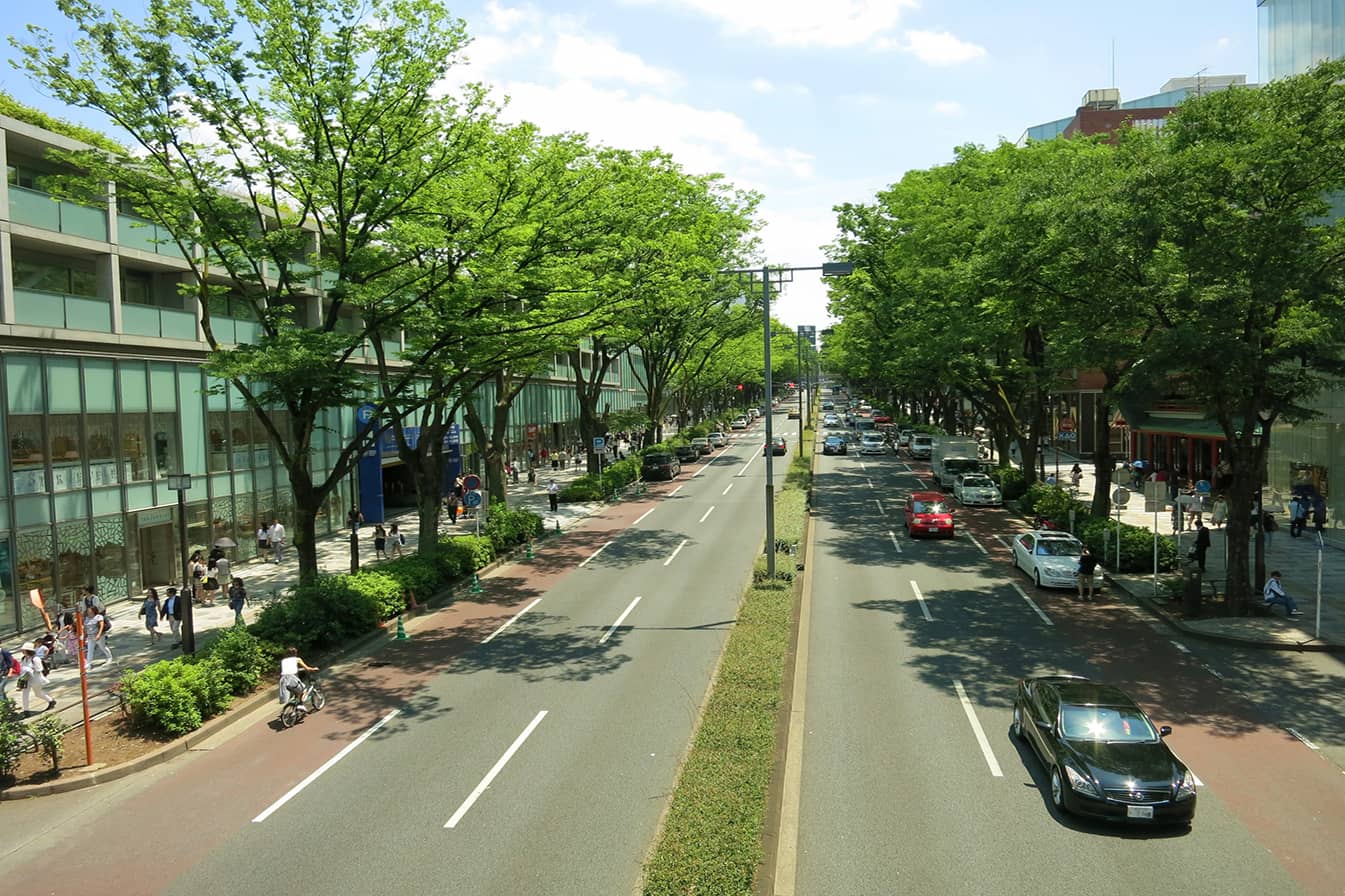 A convenient and stimulating area to learn Japanese
Victoria Academy, located in a quiet residential area in Yoyogi, is a great place to learn Japanese and prepare for university entrance examinations. It is a six-minute walk to Minami-Shinjuku Station on the Odakyu Line.
Highly experienced teachers give individual guidance to students, dividing up the classes according to skill level to provide the most effective instruction. The school offers a substantial library of over 4,000 books that students are free to use to help them in their studies.
Tokyo Ikuei Japanese School, located 10 minutes on foot from Shibuya Station, is another top-notch school for international students aspiring to study in Japan. On top of excellent language instruction, teachers and staff help students in many other ways, like finding part-time jobs and providing emotional support.
They speak Chinese, Korean, and Vietnamese, and can communicate with many students in their native language.
The school also offers various activities and exposure to Japanese culture, such as the Japanese Tea Ceremony and ikebana, or Japanese flower arrangement.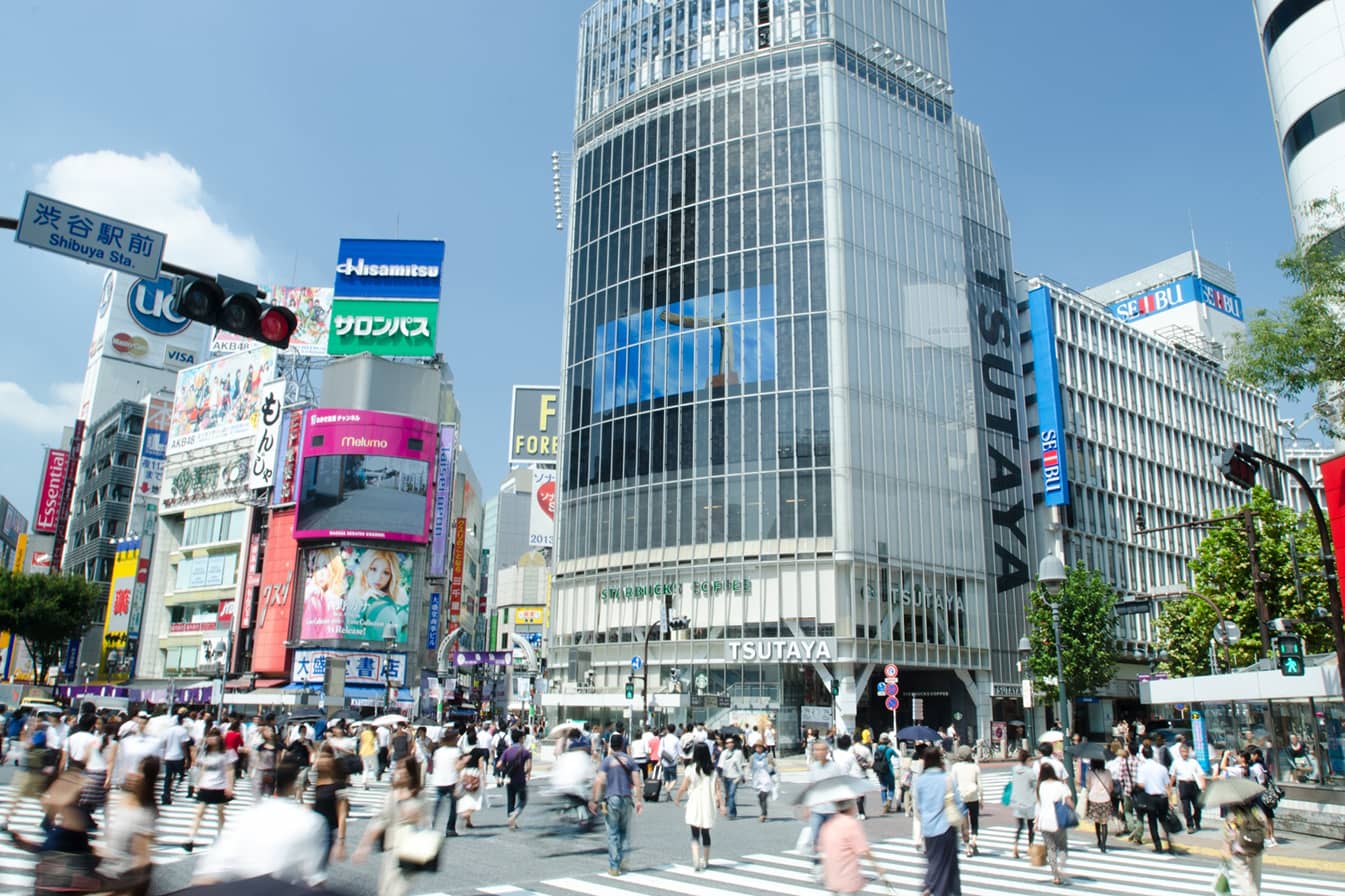 Live in the heart of Tokyo with amazing dining, shopping, entertainment, and culture
Located just two train stops away from Shinjuku and 20 minutes by train from Tokyo Station, the SAKURA HOTEL and SAKURA CAFE Hatagaya is a wonderful place to stay for exploring the surrounding areas and enjoying the company of fellow travelers.
The Muslim-friendly hotel has a prayer room on-site and Muslim-friendly food served at its adjoining 24-hour café. The Tokyo Camii mosque is within walking distance. The café also serves a wide variety of international cuisine, as well as beer from around the world.
With a multilingual reception desk that's open 24 hours a day and a convenient location just two minutes from Hatagaya station, the SAKURA HOTEL is an easy choice for international visitors (https://www.sakura-hotel.co.jp/hatagaya).
In Sendagaya, there are three neighboring SAKURA HOUSE annexes that offer apartments and guest/vacation house rooms ideal for students, professionals, visitors on vacation, and for visiting friends and relatives. The accommodations are close to the New National Stadium, where the Summer Sport event 2021 will be held.