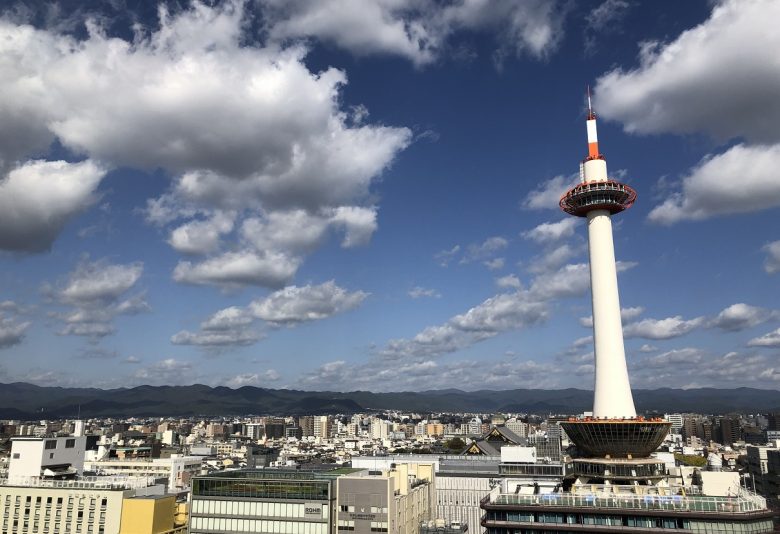 2020/11/07 (Sat)
People in SAKURA HOUSE
What our residents do while in Kyoto
Compared to other major cities in Japan, Kyoto is quite smaller in size, but its sightseeing spots and events are as varied and abundant as in most other areas.
Lets dive into what our residents have been doing during their stay in Kyoto while studying, working or travelling.
Hiking

Being surrounded by mountains, Kyoto certainly offers a great chance to hike, be in nature, discover isolated temples and shrines, and get a wonderful view of the city from above.
It is possible to go hiking just for a day or just a few hours, or even camp there, as one of our past residents has done.
Get inspired

The surrounding nature, the amount of history, the cultural richness and the lively yet relaxing atmosphere of the city inspires many artists to spend time here and endeavor into their new creation.
Some of our residents have even visited some local artists, either for art purchases or exploration.
Visiting shrines & temples

This is the most often activity of anyone coming to Kyoto. With more than 1.000 temples and shrines, it regularly happens that visitors come across these historical areas by coincidence while simply walking around. Although, a unique aspect of Kyoto is the proximity to the natural beauty of the ones located in mountains and forests.
Study, work and culture appreciation

With some of the most renown universities, language schools and its richness in history and UNESCO World Heritage sites, Kyoto is the target of many scholars and Japanese culture enthusiasts.
With the central location of our Kyoto houses, all of these are easily accessed, and even our machiya houses also offer a chance to enjoy what the real life in Kyoto is like.
Events

Holding some of the most historical events, such as the Gion Matsuri and its over 1.000 years of continued history, there are many offerings throughout the year. Whatever the season may be, it is a great chance to get to know the spirit of Japan, the history of Kyoto and make amazing memories with housemates and new friends.
Cooking and sharing

Besides all the marvels the city has to offer, our residents are great on sharing their life experience in Kyoto with Sakura House. One of these is the culinary abundance.
With so much fresh local ingredients, it is no wonder that many of our residents take the kitchen to discover new recipes and share their very own local cuisine with other housemates and even with our staff.
Getting along

A share house is a place to enjoy one's privacy but still have the chance to make new friends and get to know more about the city and life in Japan, while also getting to know other cultures and customs. It is a perfect way to enrich one's trip in all possible ways and end with some unforgettable memories.
Whatever your plans may be while in Kyoto, you shall have the chance to discover so much more than expected. In one of Sakura House's share houses, your experience shall be even more with our community of residents coming from all corners of the world and from varied backgrounds. Your stay in Kyoto is sure to be as comfortable, safe and successful as you have been expecting it to be.
We wait for you in Kyoto, just as we have been doing in Tokyo for over 25 years of continuing service and assistance to the foreign community in Japan.
SAKURA HOUSE
Nishi-Shinjuku K-1 Bldg. 2F
7-2-6 Nishi-Shinjuku, Shinjuku-Ku Tokyo, Japan
Postal code: 160-0023
Google map
From Japan:
From outside Japan:
Mail:
Office hours:

8:50 am to 8:00 pm
We are open every day of the year.
Tokyo time:

23:17