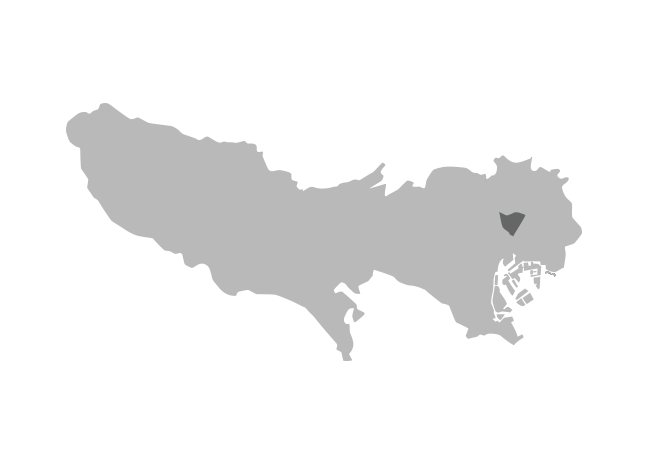 Taito is the place to be for lovers of old Tokyo
Taito Ward encompasses a wide array of colorful districts, including the famous Asakusa, Ueno, and Yanaka neighborhoods. Visitors love staying at the SAKURA HOUSE guest houses in Taito because it puts them in the middle of the action where there's no shortage of things to see and do. From Tokyo Station, it takes approximately 30 minutes by train to get to Minowa Station in Taito.
Asakusa attracts a ton of visitors who come to check out Sensoji Temple and Asakusa-jinja Shrine. The colorful shops, street-food stalls, izakaya bars, and cafes that line Nakamise Shopping Street create a lively atmosphere that's deeply rooted in tradition.
PICK UP
MINATO-KU TAKANAWA (TOKYO APARTMENT & SHARE HOUSE)

MINAMI ASAGAYA (APARTMENTS NEAR SHINJUKU & NAKANO)

RENEWAL

SETAGAYA KAMIMACHI APARTMENT (TOKYO APARTMENT)

NAKANO SHIMBASHI (TOKYO SHARE HOUSE)

SHIBUYA SENDAGAYA (TOKYO SHARE HOUSE)

ASAKUSA KURAMAE (TOKYO SHARE HOUSE)
RELATED PROPERTY
MEGURO APARTMENT A (Former Meguro Apt.)

NUMABUKURO C (Former Numabukuro 3)

NAKAMEGURO (TOKYO SHARE HOUSE & GUEST HOUSE)

SHINJUKU KAGURAZAKA (TOKYO SHARE HOUSE)

Male Only

SHINJUKU AKEBONOBASHI B (Former Akebonobashi 5)

And there's more to Asakusa—through a variety of old-school performances, like manzai comedy and kabuki theater, people can truly immerse themselves in the Japanese tradition and culture.
TOKYO SKYTREE, the tallest structure in Japan (and the second tallest structure in the world!), looks over the city from across the Sumida River. Breathtaking 360-degree views of the city can be enjoyed from its observation deck.
Ueno, with its own set of beautiful shrines, takes visitors back in time with its traditional vibe. The famous Ueno Park includes the first ever zoo to open in Japan. There are several museums to check out like the Tokyo National Museum, the National Museum of Western Art, and the National Museum of Nature and Science. It's possible to plan an entire day just exploring the culturally rich Ueno neighborhood.
Other popular areas to explore are the Yanaka, Shitaya, and Negishi neighborhoods. Some of the few places untouched by natural disasters and development, they also offer a glimpse into what Tokyo was like during historic times. Narrow streets and small temples and shrines give the areas a charming vibe.
Also, in Negishi is Studio Yomoda, which offers rental studio spaces for fitness classes, dance rehearsals, parties, and more.
Taito offers many high-quality Japanese language schools for students to choose from
The Intercultural Institute of Japan was established in 1977 and offers more than 35 years of teaching excellence in Japanese language and culture. With students from more than 50 countries, it's a rich, multicultural environment that encourages Japanese speaking through a variety of fun events.
YIEA Tokyo Academy is another well-established school that teaches students the Japanese language through classes that focus on current affairs, culture, business and academic Japanese, and projects. Students can expect to be fully prepared for JLPT and EJU examinations and university admission.
Located near Sensoji Temple (a popular Buddhist temple) with a view of TOKYO SKYTREE from the school, students of Tokyo Riverside School can enjoy language instruction surrounded by culture. Unique features include exchange events with the sweet children at local elementary schools and participation in lively and traditional summer festivals.
 Explore the Taito area by staying at one of several SAKURA HOUSE options
In Asakusa, SAKURA HOTEL & HOSTEL offers a top-notch location as well as a communal kitchen where guests can cook their own food. All-you-can-eat breakfast, snacks, and beer are also available. Exciting events like sumo viewing foster friendships and cultural exchange.
The SAKURA HOUSE share house in Uguisudani are located near the world-famous Ueno Park with easy access to all areas in Tokyo from Uguisudani Station (3-minute walk) and Nippori Station (10-minute walk). The large sento (public bath) across the street is a wonderful place to unwind at the end of the day. There are a total of 17 reasonably priced and fully furnished rooms available at the Uguisudani share house, making it perfect for both short and long-term students.