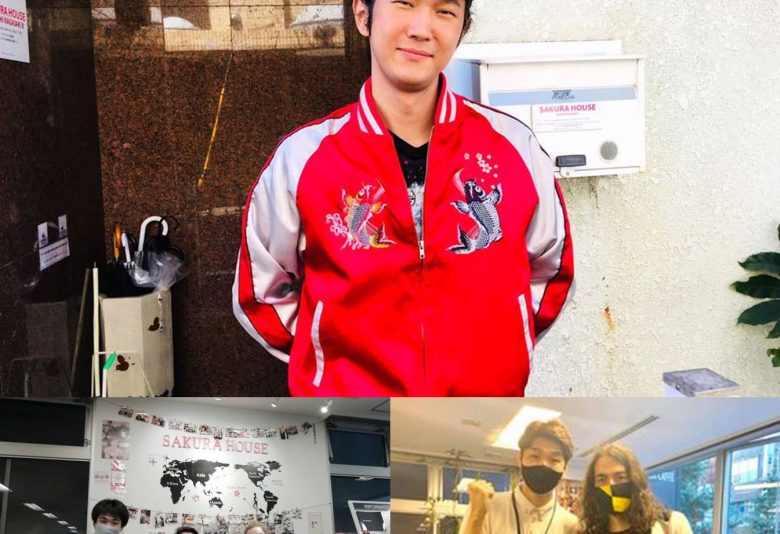 2020/10/13 (Tue)
People in SAKURA HOUSE
Resident Stories vol.012

Welcome to the SAKURA HOUSE! Wonderful Brazilian couple checked in! They wanted an apartment-style share house with a balcony that is close to Shinagawa and convenient for transportation. We introduced SAKURA HOUSE Takanawa and Share House and they were very satisfied. They also loved seeing light-controlled lights.


He is a nice resident from Kyrgyz Republic. He went to Japanese language school for one half a year. In these days,we have many guests from the central Asia:Mongolia,Republic of Uzbekistan etc. By the way,he showed me his favorite jacket called "Sukajan :Yokosuka jumper". The origin was made at Yokosuka, Kanagawa pref. as a souvenir after WWⅡ. The front & the back are full of beautiful oriental design embroidery. Our resident would buy it at "Ameyoko market street" at Ueno.
Have a good day.


This nice French guy came to the SAKURA HOUSE lounge. He came back to the Higashi-Nagasaki Terrace where he lived for a while.So today, a new staff member Park checked in his renewal contract. We are so glad you came back to us! Hope you have a happy time with us again !!!
SAKURA HOUSE also has a 14-days quarantine plan.
For those who are planning to stay for 3 months or longer from October 2020 and visit Japan for the following purposes, The immigration deregulation schedule has been announced.
– Business
– Medical-related
– Education-related
– International students

Please contact us!!!

SAKURA HOUSE
Nishi-Shinjuku K-1 Bldg. 2F
7-2-6 Nishi-Shinjuku, Shinjuku-Ku Tokyo, Japan
Postal code: 160-0023
Google map
From Japan:
From outside Japan:
Mail:
Office hours:

8:50 am to 8:00 pm
We are open every day of the year.
Tokyo time:

17:29(We are open now!)