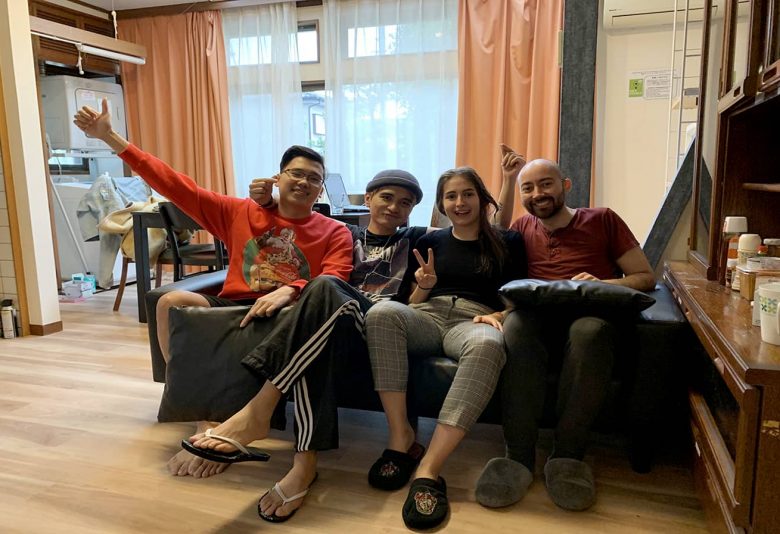 2020/06/11 (Thu)
People in SAKURA HOUSE
Resident Stories vol.04

We are happy to welcome our new resident from Spain today!
He came to Japan earlier this year on a Working Holiday and will be living in one of our guest houses in Tokyo.


We can say every cloud must have a silver lining.
Even if it's a tough time to people have to stay home for long period under this special situation, but we found that our residents get more opportunities to spend time get close to each other,
finally their become very good friends all together.


She is from Ukraine and has visited Tokyo over 7 times as a professional model.
Japan is such a fascinating country, and she really enjoys her time here, also looking forward to visiting again.
We will be very happy to see you again!


We are so blessed to meet so many wonderful people from all around the world.
Meet our lovely female residents of our Friendly house for Muslims in Yoyogi Uehara, just right around the corner from the Tokyo Camii Mosque.
YOYOGI UEHARA Friendly House for Muslims

SAKURA HOUSE
Nishi-Shinjuku K-1 Bldg. 2F
7-2-6 Nishi-Shinjuku, Shinjuku-Ku Tokyo, Japan
Postal code: 160-0023
Google map
From Japan:
From outside Japan:
Mail:
Office hours:

8:50 am to 8:00 pm
We are open every day of the year.
Tokyo time:

09:13(We are open now!)