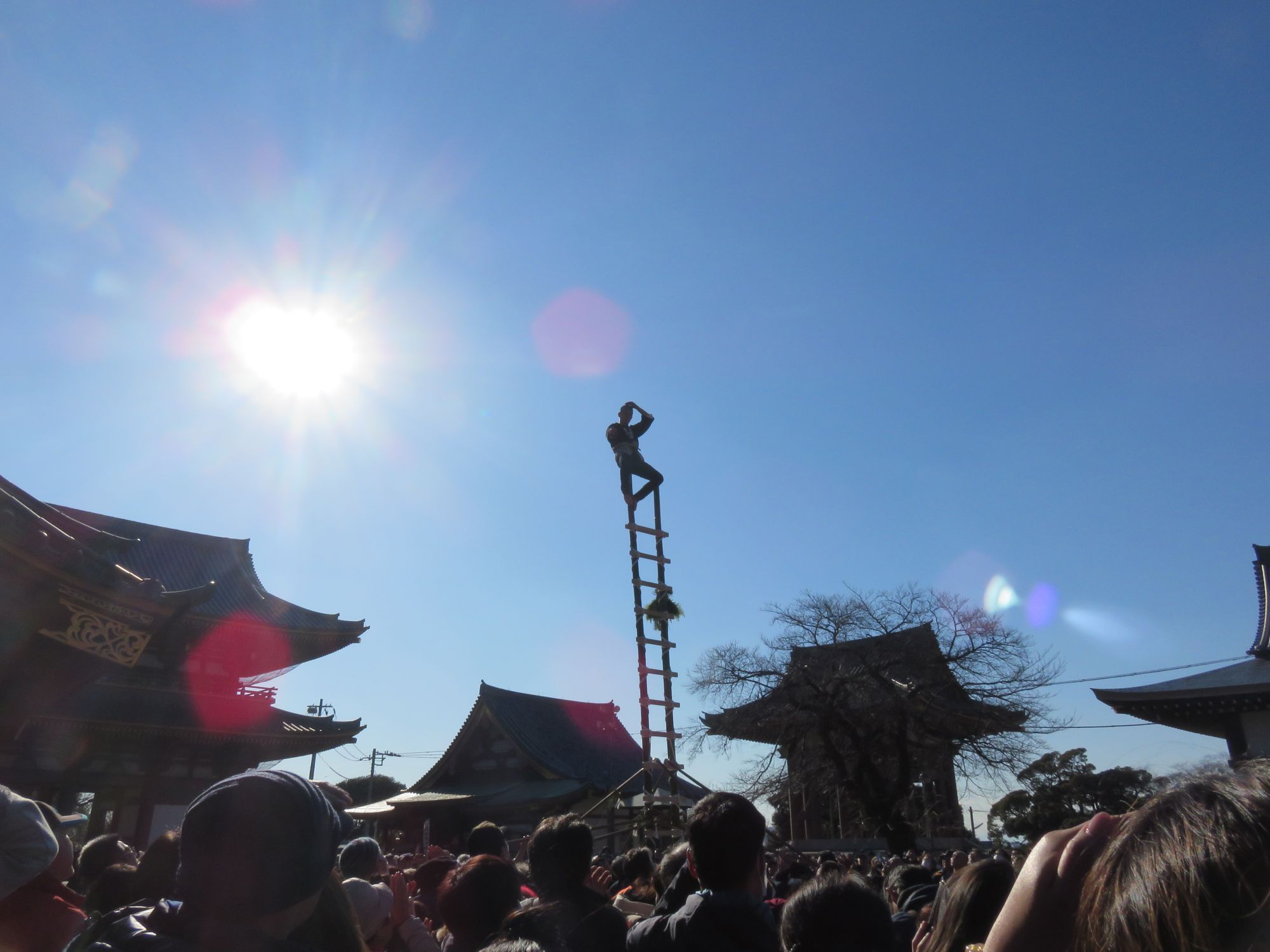 2020/1/13 (Mon) 12:15〜15:30
Hashigonori, the New Year Acrobatic Performance & Temple Tour in IKEGAMI
Walking tour
Where:

Ikegami Honmonji Temple

1 Chome-1 Ikegami, Ota City, Tokyo 146-0082, Japan

Show google map
Fee:

1,000yen
Organizer:

SAKURA HOUSE CO., LTD.
Where:

Ikegami Honmonji Temple Show google map
Fee:

1000
Organizer:

SAKURA HOUSE CO., LTD.
"Hashigonori" is a traditional acrobatic performance-performed on the top of a 6 METER (about 19'8'') tall bamboo ladder.

This performance can only be seen during the New Year season.
--> Enjoy the "Hashigonori" performance.
--> Try "Hashigonori" by climbing up to the top of a short ladder (for a limited numbers of participants only)
--> Take pictures with the performers and their sacred standards.
After the performance, Ota City Tour Guide Group will give us a walking tour (in English) of Ikegami Honmonji Temple!
[Date] January 13th, 2020 (Monday, National Holiday)

[Time] 12:15 PM to 3:30 PM
[Meeting Place] IKEGAMI STATION

https://goo.gl/maps/GCojyEaKfEt
[Fee] 1000 Yen
[Book Today] [email protected]

To make a reservation, simply fill out the form on this page or e-mail us at: [email protected]
In the e-mail, please include the following information;

- Request for attending the "New Year Acrobatic Performance"

- Your Name


For more information about Hashigonori performance, please read the article written by JAPAN TODAY.

https://japantoday.com/category/features/edo-style-ladder-top-acrobatics-at-ikegami-honmonji

*This event may be cancelled in case of rain or snow.