Immerse yourself in the culture and sites of Kyoto
While Tokyo signifies the modern aspects of Japan, Kyoto is beloved as a hub for traditional Japanese culture and lifestyles. For lovers of temples, shrines, festivals and nature, Kyoto has it all.
While the most popular times to visit Kyoto are during the spring and fall, the city offers a wide range of unforgettable experiences throughout the year.
PICK UP
TABATA C (GUEST HOUSE) (Former Tabata 3)

NAKANO SHIMBASHI (TOKYO SHARE HOUSE)

OJIMA TOKYO D (Former Ojima Tokyo 4)

SUGINAMI OGIKUBO (TOKYO SHARE HOUSE NEAR SHINJUKU)

YOYOGI KOEN B (Former Yoyogi Koen 2)

MINATO-KU TAKANAWA (TOKYO APARTMENT & SHARE HOUSE)
RELATED PROPERTY
MEGURO APARTMENT A (Former Meguro Apt.)

NUMABUKURO C (Former Numabukuro 3)

NAKAMEGURO (TOKYO SHARE HOUSE & GUEST HOUSE)

SHINJUKU KAGURAZAKA (TOKYO SHARE HOUSE)

Male Only

SHINJUKU AKEBONOBASHI B (Former Akebonobashi 5)
Arashiyama is one of the most popular sightseeing districts in Kyoto. There, you can find many temples, shrines, restaurants and shops, but the main attraction is the famed Sagano Bamboo Grove. Located along the torii tunnels of Fushimi-Inari-Taisha Shrine and Kinkaku-ji Temple, the mystical feel of walking through the path while being surrounded by bamboo on both sides guarantees a memorable experience.
Located next to the bamboo groves is Tenryu-ji Temple, a registered UNESCO World Heritage Site and one of the most important temples in Arashiyama. The temple was constructed in 1339 on the former site of Emperor Go-Daigo's villa, and the beautifully landscaped Japanese garden and majestic mountain views make it one of the most visited temples in all of Kyoto.
The atmosphere of the temple transforms throughout the year.
In autumn, the maple leaves color the garden with a vivid red, brown and orange shade, and in spring, you can experience the beautiful cherry blossoms in full bloom.
For fans of jidaigeki (period films), the TOEI Kyoto Studio Park offers an exciting glimpse of old Japan.
More than 200 jidaigeki films are shot each year at this active movie and TV studio, which also doubles as a theme park. Visitors can dress up in period costumes and walk around the Edo era samurai town, watch live ninja shows and take part in various games and attractions such as a haunted house and anime museum.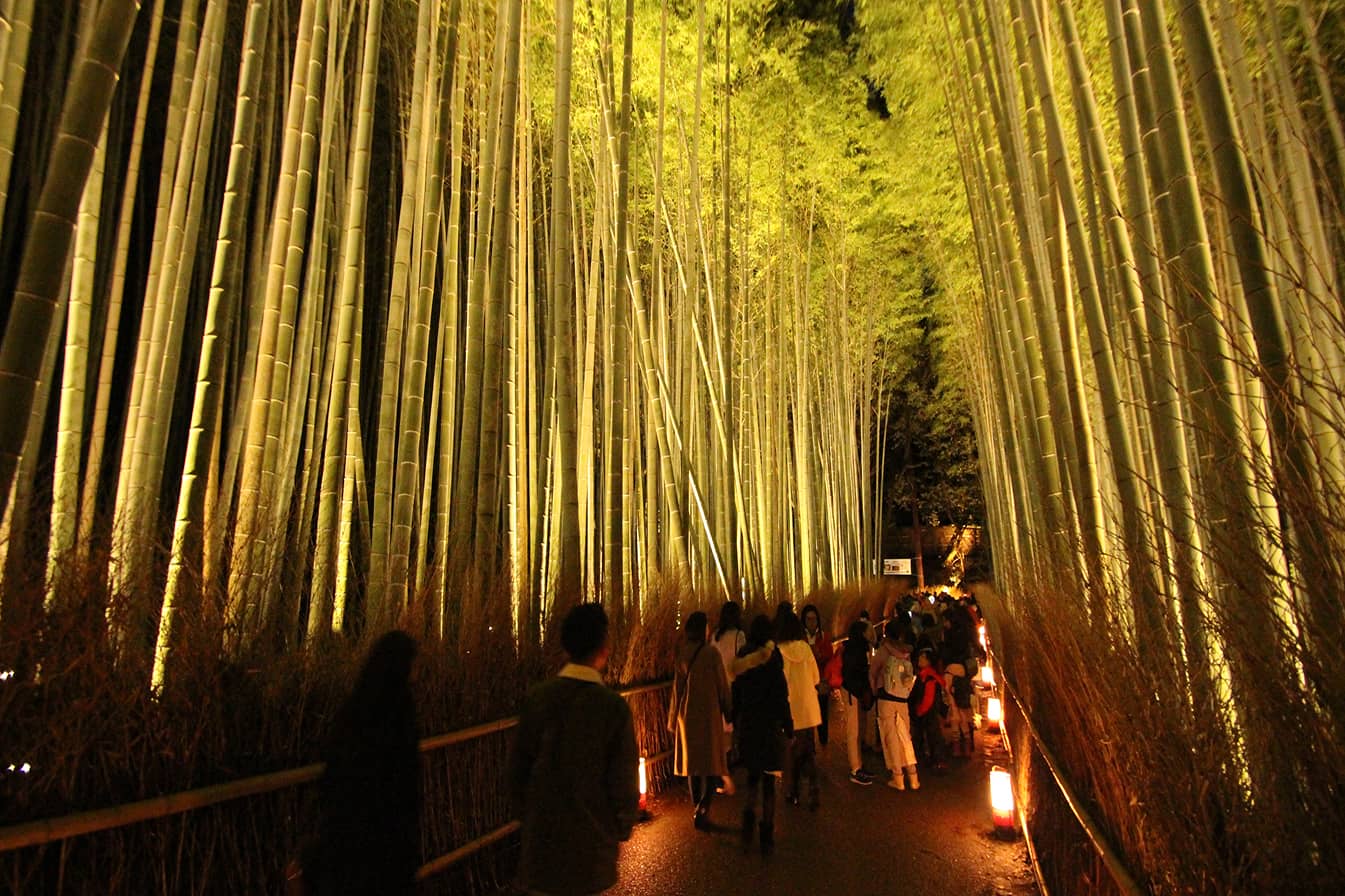 Study Japanese in the heart of Kyoto
Founded in 1950, the Kyoto Center for Japanese Linguistic Studies has been bringing together people from different cultures for close to 70 years. The school offers a wide range of courses, including intensive courses, summer intensive sources, special courses (private lessons) and evening courses, to cater to all students. The city of Kyoto is heavily incorporated in the course materials, giving student the opportunity to learn about the city's history and culture.
The Kyoto campus of the International Study Institute (ISI) is another excellent Japanese language school.
Located in the heart of Kyoto, students can fully enjoy the harmony of the authentic traditional culture and the seasons while focusing on their studies. A wide selection of courses is available to cater the needs of each student.
While the short-term practical Japanese course is aimed at improving the students' overall Japanese level, the academic Japanese course focuses on developing Japanese language skills required for passing the university or college entrance examinations in Japan.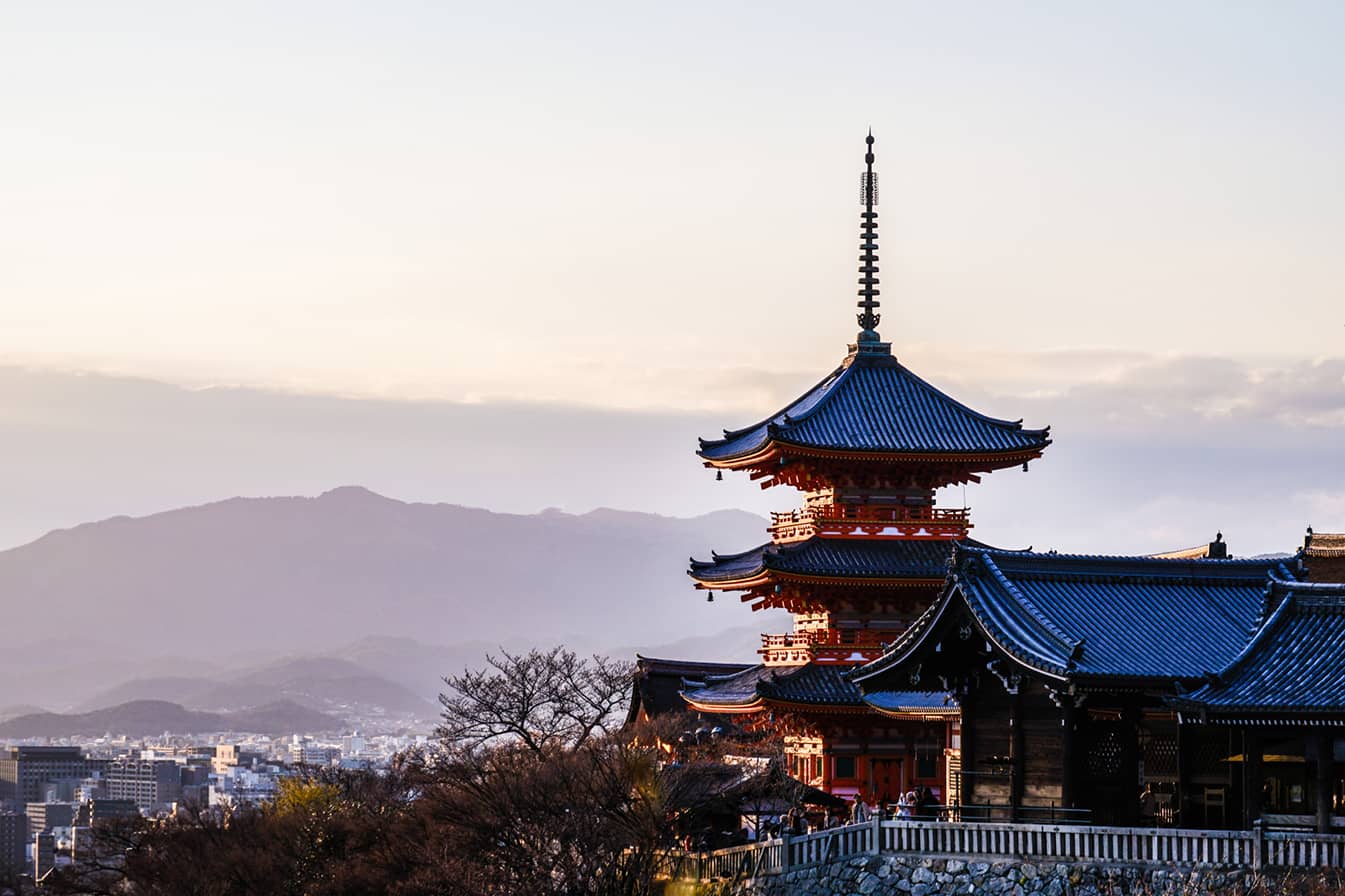 Experience a different side of Kyoto at the local Machiya house
SAKURA HOUSE Kyoto is a Machiya style townhouse in a convenient location. It can be accessed from various areas of Kyoto, with the closest station being Imadegawa Station.
The townhouse has three rooms—The Kura room is traditionally used as a storehouse for valuables, and is located next to a beautiful Japanese garden that can be directly accessed from the room. The Japanese-style R apartment is perfect for larger groups.
Various amenities such as a full kitchen, washing machine, refrigerator, microwave and air conditioner are available for guests to use. On the second floor is a Western-style room with wooden floors, shower room, double-bed and air conditioner suitable for five guests. The SAKURA HOUSE Kyoto is ideal for visitors wishing to explore the Kansai region, with areas such as Kyoto, Osaka, Nara, Kobe and Himeji easily accessible by car or train.