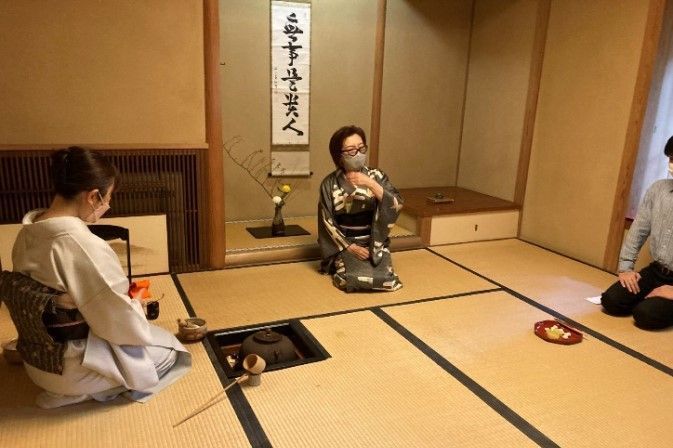 2023/2/14 (Tue) 18:00〜21:00
2023.02 Evening SADO Tea ceremony workshop
Workshop
Where:

Kaiko-en

2-1 Kioicho, Chiyoda City, Tokyo 102-0094

Show google map
Fee:

0yen
Organizer:

JAPAN Club
Organized by "JAPAN Club."
The JAPAN Club is a group that meets two to three times a month to experience and enjoy Japanese history and culture
through workshops such as tea ceremony, incense ceremony, haiku, kabuki and Noh plays, and tours of historical sites.
They welcome those who are interested in interacting with people from various countries.
Participants will learn basic manners (greetings, how to enjoy the Japanese treats, etc.) as well as how to serve tea.
You will also learn how to prepare thin and thick tea.
Bring a pair of White Socks (if you have one)
Participation Fee: 3000 yen (in cash: at the workshop)
*For participants,
if you need to cancel, please let us know (even on the day of the event).
[email protected]