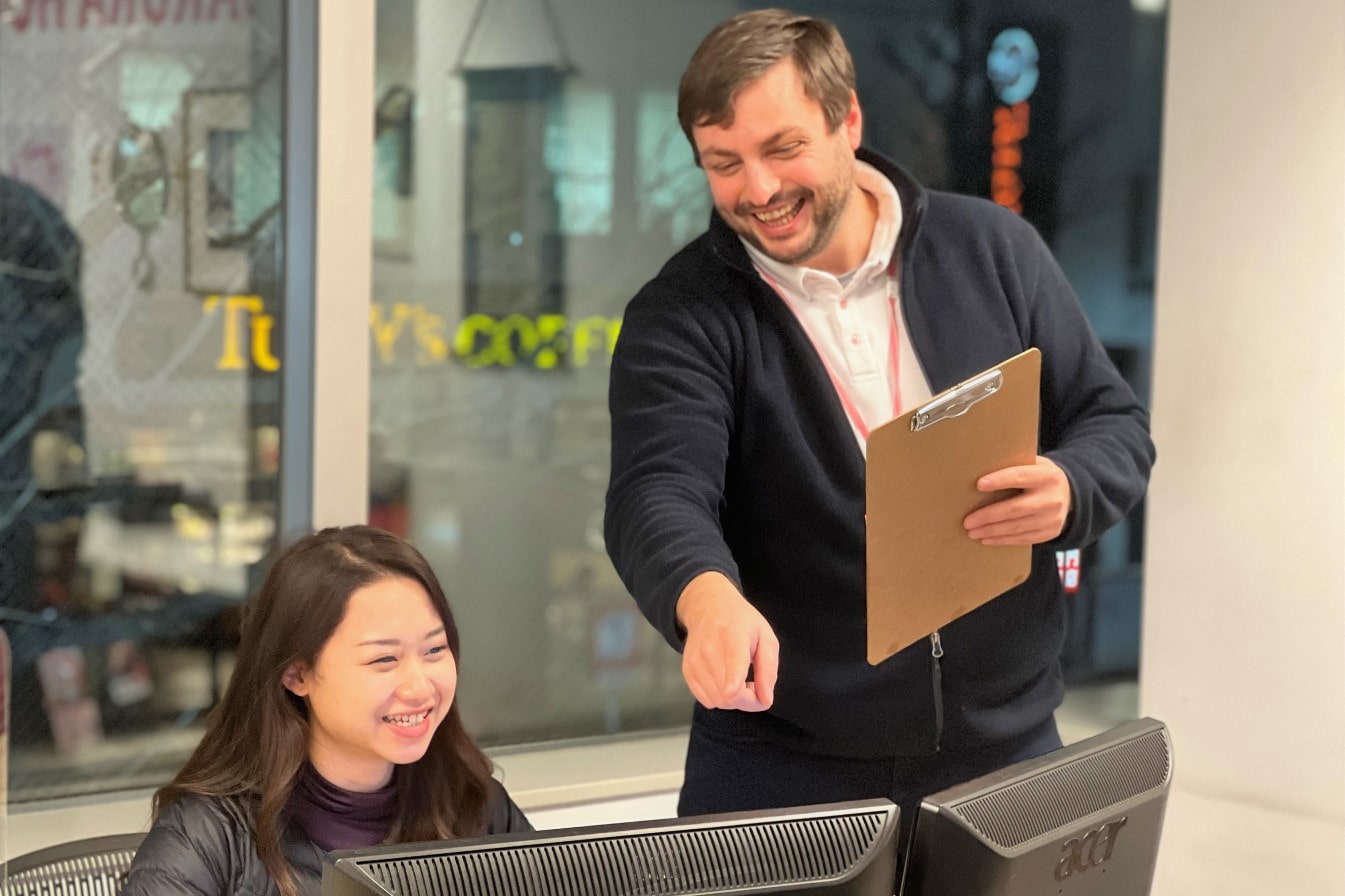 Housing planning, sales, and management services for foreigners
Guesthouses and share houses exclusively for foreigners with many repeat customers from all over the world!
We welcome upwardly mobile individuals looking to advance their careers!
The inbound industry has already restarted for After Corona.
We welcome those who are willing to tackle sales work in a positive and honest manner.
As we celebrate our 30th anniversary in business, we are returning to our original mission of "providing the kindest accommodation and housing services to people from overseas in Japan" with our new members.
We are actively recruiting full-time employees with the desire to build a new era.
We are looking for experienced and friendly people with a positive attitude.
Very rewarding to be a bridge between Japan and people overseas in various fields through sales activities.


[What is SAKURA HOUSE?]
About 30 years ago, when there were not many foreigners in Japan, we started out with a passion to revolutionize the inconvenient services for foreigners in Japan and make Japan a place where people from all over the world can come more easily. Today, we have 100 properties in Tokyo and Kyoto, but we started with a single bunk bed in a 4.5 tatami room and built each guest house and share house one by one with our own hands. We are characterized by our flexible, customer-first service. We are committed to providing safe, secure, and enjoyable accommodations and housing services for foreign residents who come to Japan for a variety of reasons. Today, we have grown to welcome guests from over 100 countries annually. As we enter a new era, we continue to move forward with the aim of further evolution and improvement.
Responsibilities
SAKURA HOUSE manages monthly rental shared houses, apartments, and guesthouses exclusively for people traveling to Japan from all over the world. 30 years ago, since our establishment, we still value our desire to kindly welcome and entertain people coming to Japan from overseas.
This time, we are looking for a candidate for sales and advertising employee to cultivate customers in Japan and overseas.
Job Description
Direct approach to existing and new clients via email, phone, Zoom, visits, etc.
Planning and proposal to overseas schools, companies, sports and cultural organizations, etc.
PR work for the company's services through our website and social media.
Planning and operation of various cultural exchange and other events for our service users
(*currently refraining due to the COVID situation)
In order to focus on the customers' point of view, you will also be involved in the management and operation of the residences on site.
[We offer the following]
Accommodation and housing proposals: short or long term, shared houses, apartments, hotels, etc. to suit the customers' purpose of stay.
[Customers to be guided]
Overseas residents who come to or stay in Japan for study, international activities, business, or tourism.
Schools (Japanese language schools, vocational schools and universities in Japan and overseas), companies (Japanese and overseas)
Embassies, etc.
Requirements
Able to work in English
Native Japanese level or N1
Basic PC skills: Excel, Word
Bright, positive and proactive
[Optional – Highly Welcomed]
At least 1 year of experience in planning, sales development, public relations and advertising
Experience in international travel and living abroad
People who like to take care of others
Interested in real estate business
[Someone like this is suitable for our company! ]
Those who are able to put themselves in the customer's shoes and provide the kind of service that is truly needed, without being self-satisfied.
Passionate about providing hospitality to guests who come from far away.
Bright, positive, and proactive.
A person who is upwardly mobile and wants to acquire comprehensive skills.
Those who are grateful for the kindness they have received in a foreign country and would like to return the favor by welcoming them to Japan.
Those who are positive and honest in their approach to sales work.
Always be curious about what you and others are doing.
Able to accept different values and ways of thinking.
[People who are not suited for this job]
Those who only want to do enjoyable and easy work.
Those who want to do only what they are told every day.
Those who have no desire to grow
Work Location
[Main Office] SAKURA HOUSE
K-1 Bldg. 2F, 7-2-6, Nishi-Shinjuku, Shinjuku-Ku, Tokyo, Japan
[Location]
7 mins walk from Shinjuku station (JR Line)
2 mins walk from Shinjuku-nishiguchi station (Toei Oedo Line)
Working hours (Full-time)
7:30~16:30 and 8:50~17:50 and 11:00~20:00 (Three shifts rotation)
Overtime: 15 hours/month on average
Compensation & Benefits (Full-time)
280,000~450,000 YEN per month (Dependent upon experience, skill level and persons holding a specific license)
Bonus: Two times per year
Salary Increment
Qualification allowance available
Compensation & Benefits
Bonus: Two times per year (based on individual performance)
Salary Increment: one to two times per year (based on individual performance)
Commuting allowance: Up to 30,000 yen per month
Social insurance system / Retirement allowance system (More than 3 years of work)
Holidays (Full-time)
Two days off per week
112 days of holidays per year
5 days winter vacation and 3 days summer vacation
10 days of annual paid vacation after 6 months
---
[Application Process]
Application→Document screening→Two to Three interviews→Offer and entry into the company
Notification of results of document screening Within 7 days of receipt of documents
Notification of interview selection results Within 7 days of interview
Prescribed interview venue: In the head office building
*Please feel free to consult with us about the time and place.
[Contact information]
Phone: 03-5330-4566 / Recruitment Manager Namiki
If you have any questions, please feel free to contact us.
---
[Company Profile]
Company name: SAKURA HOUSE CO., LTD.
Established: 1992
Director: Hanako Tsukumo
Capital: 10 million yen
Number of employees: 50 in total
Head Office: Nishi-Shinjuku K-1 Bldg. 2F, 7-2-6 Nishi-Shinjuku, Shinjuku-ku, Tokyo
Business Activities:
Planning, construction, and operation of guesthouses, share houses and monthly apartments and dormitories