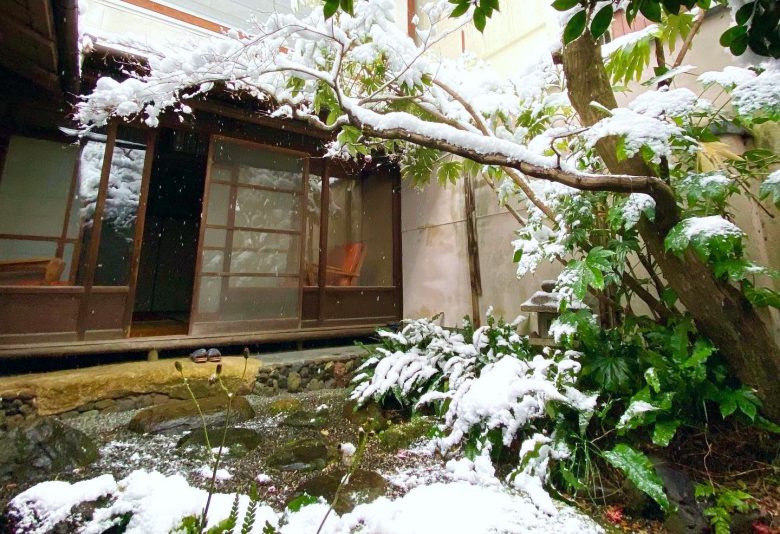 2022/01/31 (Mon)
People in SAKURA HOUSE
SAKURA HOUSE during January of 2022
The year 2022 has begun and already the first month has gone by. We are very happy to have been able to begin this year with the company of so many new and continuing residents. Japanese language school students, foreign university students, work related travelers, families, corporate groups and temporary guests undergoing their quarantine stay upon entry to Japan. All of them continue to make our shared houses and apartments warm homes.
Lets look a little bit at what has been going on in SAKURA HOUSE during January of 2022.
Happy New Year!

This year, as usual, we welcomed our residents to come and take part of the drinking of "otoso" at our Shinjuku Lounge. Upon doing so, we also invited all to come and accept our "kendama" challenge.
We thank you all for participating and coming to toast for a great year with us. We look forward to seeing you all again next year!
Australia Day

One of our greatest highlights of January has been the Australia Day party held at our Shinjuku Lounge. Great number of residents and friends have attended in the past. Lively Australian music provides for a most friendly atmosphere to make new friends and get to know our staff as well. All while enjoying the delicious Australian cuisine provided by SAKURA CAFE.
This year has prevented us from holding this event again, but we certainly hope to be able to do so next year. Or maybe later this year!
New and old friends

January has once again allowed us to welcome so many new faces, and some old once too. As many have to relocate due to work or study related reasons, SAKURA HOUSE has been quick to respond. Our dedicated staff continues to work everyday to attend all requests and inquiries. Yes, even on weekends and holidays as well.
Feel free to contact us anytime if you are also in need of help finding you new home.
We're on a magazine!

Once again one of our houses has been featured on a local magazine. This time, KAGURAZAKA YARAICHO, appears in the famous "Sanpo no Tatsujin (Strolling Master)" magazine. Its website, "Santatsu", has also dedicated part of their article to our Share House and Apartments. You can read about it here: https://san-tatsu.jp/articles/143301/
Cold weather, warm homes

This year, January has brought heavy snow storms all around Japan. Not even our machiya houses in Kyoto were excempted. This is a time when we start making more regular visits to our properties. Greeting our residents, seeing that they are well and checking all house conditions is a must. We also enjoyed the beautiful winter snowy views on the way.
Staying updated

As we visit our properties, we continue to walk a bit and introduce what is around them. Parks, shops and rarities are everywhere in Tokyo. We continue to find more interesting places all around. Kyoto amazes us with its great variety of antique shops and breathtaking temples.
These have been some of the major things going on during the beginning of year 2022. We hope that everyone have also begun this year of the tiger in a great way. Hopefully this shall be the year where everyone's travel plans to Japan get fulfilled. When it becomes possible, we shall be ready, so feel free to contact us anytime.
SAKURA HOUSE
Nishi-Shinjuku K-1 Bldg. 2F
7-2-6 Nishi-Shinjuku, Shinjuku-Ku Tokyo, Japan
Postal code: 160-0023
Google map
From Japan:
From outside Japan:
Mail:
Office hours:

8:50 am to 8:00 pm
We are open every day of the year.
Tokyo time:

17:46(We are open now!)