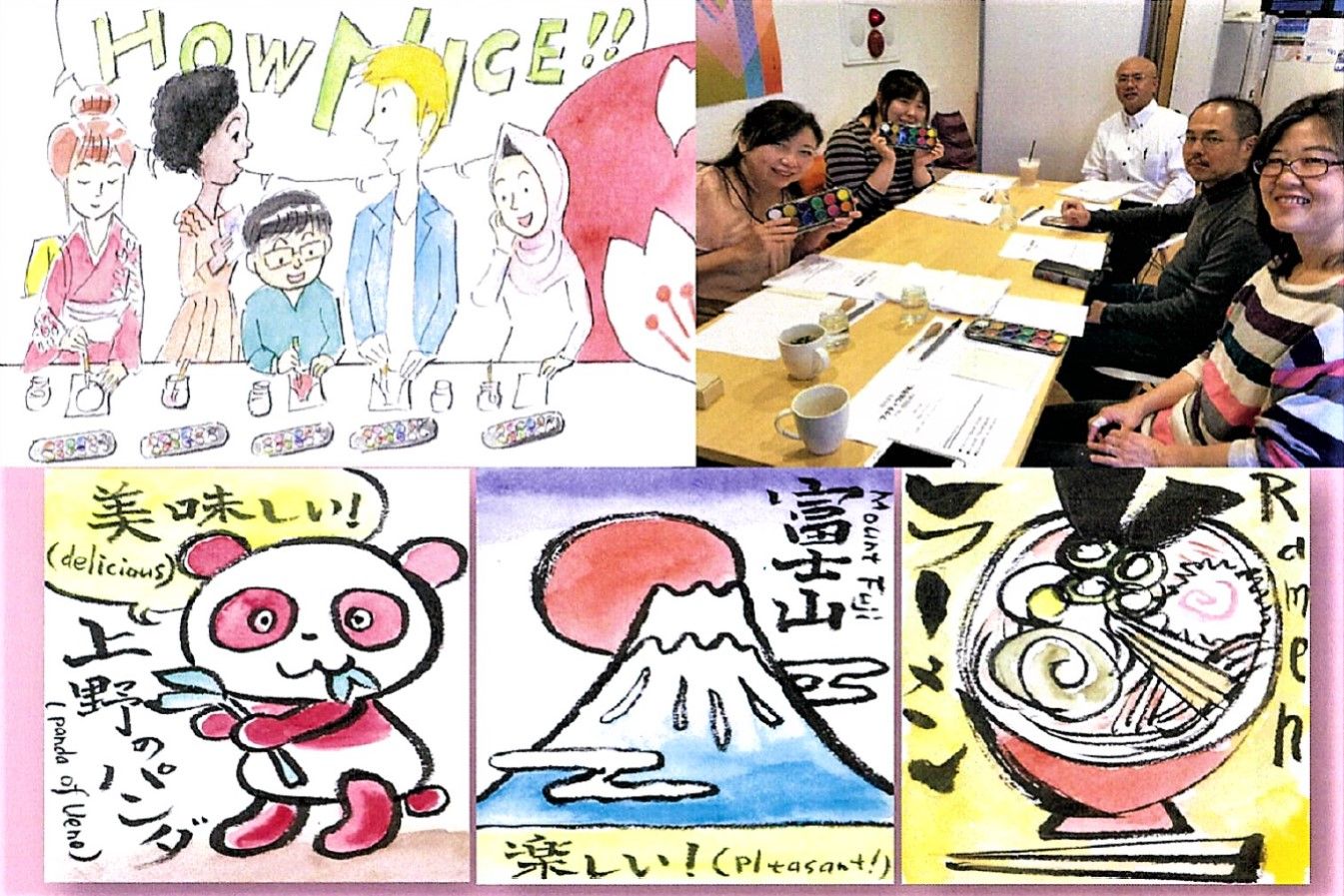 2020/3/7 (Sat) 18:30〜19:30
Let's draw Japan through "ETEGAMI" in HATAGAYA
Workshop
Where:

Sakura Hotel Hatagaya

1-chōme-32-3 Hatagaya, Shibuya City, Tōkyō-to 151-0072, Japan

Show google map
Fee:

500yen
Organizer:

Sakura Hotel & Cafe Hatagaya
Where:

Sakura Hotel Hatagaya Show google map
Fee:

500
Organizer:

Sakura Hotel & Cafe Hatagaya
On March 7th, we'll hold "Let's draw Japan through 'Etegami'"
What's "Etegami"?

"Etegami" is a form of illustrated postcard drawn by calligraphy.
Would you like to try drawing the beautiful things that you have found in Japan?

On this event, You can draw your own favorite drawing on a paper.

You can draw the things you experience in Japan.

And you can send it to your friends and families.

It will be easy enough for anyone to participate.

The very own handmade postcard!
You too, Experience this one time event in your life!

Don't miss this chance and make lots of friends here!

I am sure it will be one of the best moments of your stay in Tokyo.
The event would take place on the night of March 7th.
**Check the details and sign up now! (Up to 10 people) **

Date: 7th Mar. 2020, Saturday

Time : From 6:30 pm to 7:30 pm

Place: Sakura Hotel Hatagaya Cafe area

*URL https://www.sakura-hotel.co.jp/hatagaya-access

Fee : 500 Yen (*Incl. 1 drink.)