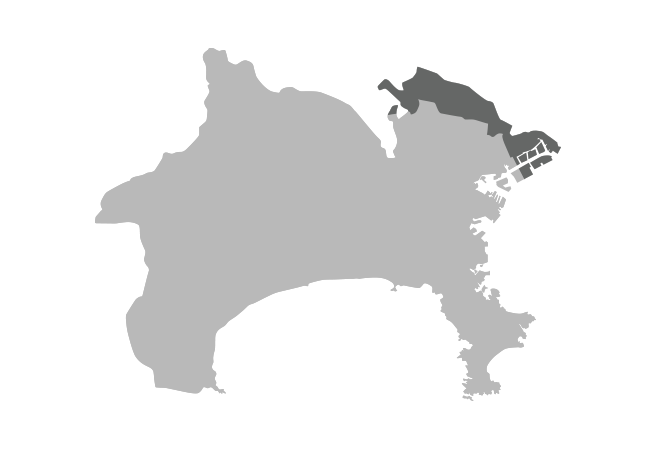 Hop across the Tama River to enjoy the serene atmosphere of Kawasaki
Kawasaki is located between Tokyo and Yokohama along the Tama River. For visitors looking to escape the busy tourist spots of Tokyo can enjoy the many museums and entertainment facilities in Kawasaki.
Yomiuri Land is a popular amusement park that is easily accessible by train from Shinjuku Station. In addition to the many theme park attractions, the amusement park features swimming pools in the summer and light illumination events for a limited time within the year such as during the Golden Week holiday. For thrill-seekers, the Bandit is a 1560-meter-long roller coaster that reaches a high speed of 110 kilometers. You can also enjoy the Tokyo's only bungee jumping facility.
PICK UP
ITABASHI-KU HASUNE "Aloe Heights"

SHINAGAWA OIMACHI APARTMENT (TOKYO APARTMENT)

MEGURO APARTMENT A (Former Meguro Apt.)

NUMABUKURO C (Former Numabukuro 3)

NAKAMEGURO (TOKYO SHARE HOUSE & GUEST HOUSE)
RELATED PROPERTY
MEGURO APARTMENT A (Former Meguro Apt.)

NUMABUKURO C (Former Numabukuro 3)

NAKAMEGURO (TOKYO SHARE HOUSE & GUEST HOUSE)

SHINJUKU KAGURAZAKA (TOKYO SHARE HOUSE)

Male Only

SHINJUKU AKEBONOBASHI B (Former Akebonobashi 5)
As anime becomes increasingly popular overseas, the Fujiko F. Fujio Museum has become a must-see museum for fans of the iconic robotic cat from the future. The Doraemon manga series was originally created by Fujiko F. Fujio in 1969, and remains one of the most popular and best-selling anime today. The Fujiko F. Fujio Museum features an extensive collection of original artworks, displays, short films and a manga reading room that is suited for visitors of all ages. The Fujiko F. Fujio Museum is easily accessed from Noborito Station on the Odakyu Odawara Line and JR Nanbu Line, and a shuttle bus transports visitors from Noborito and Ikuta Ryokuchi Park in Kawasaki to the museum.
For fans of Japanese history, the Japan Open-air Folk House Museum, an open-air museum in the suburbs of Kawasaki is the perfect place to visit. The museum is home to 25 preserved buildings from the Edo Period, which were relocated to Kawasaki from all over Japan. Visitors can walk around the museum and look at the various farmhouses, samurai houses, merchant houses, houses from post towns, houses from fishing villages, a shrine and a kabuki stage.
Kawasaki offers many excellent Japanese language schools
The Waseda EDU Japanese Language School Yokohama's philosophy is to nurture students with practical Japanese language skills to enable them to bridge the gaps between different cultures. The school offers a two-year course, a one year nine-month course, a one-year six-month course and a one-year three-month course, mainly aimed towards students who want to continue to graduate schools, universities or vocational schools in Japan.
The College of Business and Communication (CBC) was founded in 1948 and offers a wide range of Japanese language courses for students from all over the world. Students can experience international exchange activities and cultural exchanges with local schools. The school offers courses for short-term students, private and group lessons and courses focusing on business Japanese.
Enjoy what Kanagawa Prefecture has to offer with these SAKURA HOUSE accommodations
The Yomiuri Land Mae apartment is a fully furnished apartment building located in Kawasaki, Kanagawa Prefecture. It is located five minutes away from Yomiuri Land-mae Station on the Odakyu Line. The two-story building has a total of five rooms, which each room fully furnished with a full kitchen, TV, refrigerator and other basic amenities.
Less than a minute away from Omori Station, the Ota-ku Omori share house/guesthouse is convenient for commuting to Kanagawa Prefecture.
Located in a lively area with lots of shops and restaurants within walking distance, the guest house is ideal for students, working holiday travelers, business professionals, and interns/trainees—particularly those who work in the IT (Information Technology) industry. The Omori share house/guesthouse is a non-smoking facility.