NOW HIRING: Web Director, House Managers, Service Managers etc.
Since its establishment in 1992, SAKURA HOUSE has been offering a variety of room types such as monthly apartments, shared houses, guesthouses, dormitories and vacation rentals for short to long term stays, with a genuine desire to ensure the safety and comfort of our inbound guests. Today, we, as SAKURA HOUSE, offer more than 100 residences in Tokyo, Izu-Kawazu and Kyoto.
The SAKURA HOUSE website was established over 20 years ago to meet the needs of our guests from abroad who want to search for a room or make a reservation from their home country. We, as web directors and staff members, have continued to make minor updates and have undergone a series of major website redesigns to improve the clarity and usability of the website and make it as pleasant to use as our accommodations are.
Even now, in the wake of the COVID-19 pandemic, we are trying to see this as some opportunity to reevaluate our website, and are working on a website rebranding project.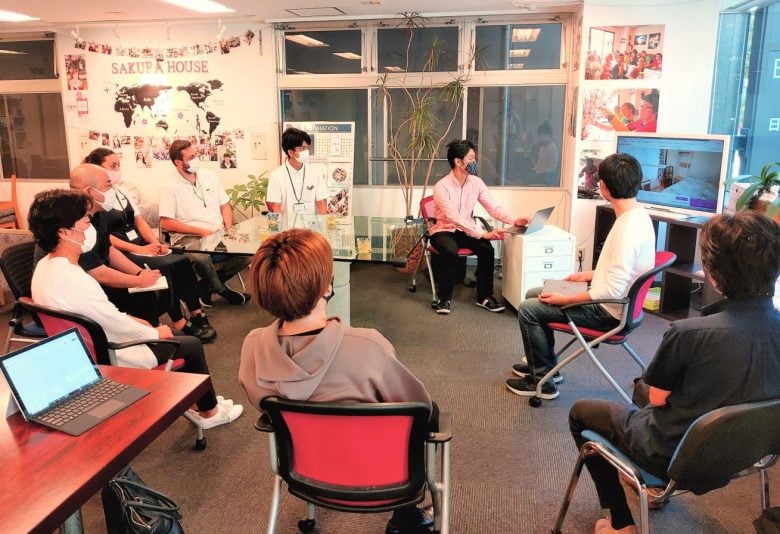 During our website rebranding meetings, we realize that there are many similarities to a major renovation of a SAKURA HOUSE building. In the renovation process, we check the current state of the building, decide what parts to keep, what walls and doors to improve, what units to install, how to position the electric switch panels and outlets, what furniture and appliances to install, where to put the beds and air conditioners, and other details to make sure that the building is safe and comfortable.
Whether it's a building renovation or a website redesign, it's a joy to see them completed and ready for everyone to enjoy using them.
We are NOW HIRING and looking for talented individuals who share the same mindset to join our team! Visit our "CAREERS" page and apply for your future occupation!