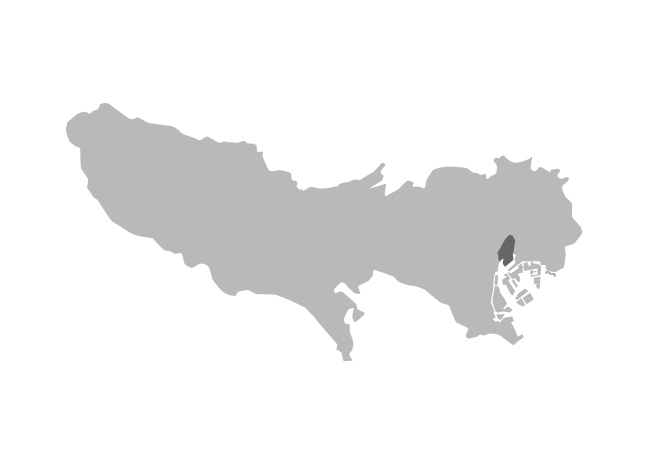 Shopping mecca Ginza, financial center Nihonbashi, and much more in Chuo
Chuo Ward, one of Tokyo's five central wards, is located on the Tokyo Bay waterfront. Because of its close proximity to the bay, many residences have a fabulous view, particularly the high-end tower condos that continue to spring up in the waterfront areas.
Despite its relatively small size, it's home to many of Tokyo's most famous areas, including shopping mecca Ginza, financial center Nihonbashi, and the old Tsukiji Fish Market, once the largest in the world.
PICK UP
MINATO-KU TAKANAWA (TOKYO APARTMENT & SHARE HOUSE)

MINAMI ASAGAYA (APARTMENTS NEAR SHINJUKU & NAKANO)

RENEWAL

SETAGAYA KAMIMACHI APARTMENT (TOKYO APARTMENT)

NAKANO SHIMBASHI (TOKYO SHARE HOUSE)

SHIBUYA SENDAGAYA (TOKYO SHARE HOUSE)

ASAKUSA KURAMAE (TOKYO SHARE HOUSE)
RELATED PROPERTY
MEGURO APARTMENT A (Former Meguro Apt.)

NUMABUKURO C (Former Numabukuro 3)

NAKAMEGURO (TOKYO SHARE HOUSE & GUEST HOUSE)

SHINJUKU KAGURAZAKA (TOKYO SHARE HOUSE)

Male Only

SHINJUKU AKEBONOBASHI B (Former Akebonobashi 5)

Chuo is centrally located with easy and, in many cases, direct access to all of Tokyo's train stations. From Tokyo Station, it's a short 15-minute train ride. A highly urban area, there's not too much in the way of parks and other green spaces, but among the few that exist, Hama-rikyu Gardens, an old Imperial garden, is the most beautiful.
Ginza, one of Tokyo's most popular shopping districts, impresses shoppers with its next-level department stores like Ginza Mitsukoshi and Matsuya Ginza, and store after store of luxury brands, both Japanese and from around the world.
Ginza has lots of stylish cafes, fancy restaurants, and trendy bars, like the 300BAR—an international standing bar with amazing mojitos, along with over 150 different cocktails (https://www.300bar.com/en/). For an unpretentious bite to eat in the area, Yomoda Soba offers a menu of traditional and unique soba options, along with Indian curry (http://www.yomoda-soba.com/).
Just north of Ginza is Nihonbashi, a financial powerhouse where Bank of Japan and the Tokyo Stock Exchange are located. Many financial companies are headquartered in Nihonbashi.
Chuo is particularly convenient for English speakers, with facilities like St. Luke's International Hospital, which always has English-speaking doctors on duty. International food import stores, like Seijo Ishii and Kaldi Coffee Farm, have several outlets in Chuo.
Learn Japanese in the convenient area of Chuo
Located in the heart of glamorous Ginza, Ginza World Academy offers expert Japanese language instruction. Students can expect to gain listening, speaking, reading, and writing abilities and to advance to higher education institutes upon graduation. Students receive individual guidance and support to best attain their goals.
Ginza World Academy is located within a five-minute walk of three different train stations: JR Keiyo Line Hatchobori Station, Hibiya Line Hatchobori Station, and Yurakucho Line Shintomicho Station.
Tokyo Galaxy Japanese Language School, located in Shinkawa, is a five-minute walk from Kayabacho Station and nine minutes to Nihonbashi Station. It's a great school that offers a variety of programs so students can have a tailored educational experience based on their skill level and interests.
Tokyo Galaxy Japanese Language School prepares its students to successfully pass Japanese university entrance examinations. Or if employment at a Japanese company is their goal, there are business Japanese classes that teach things like appropriate business etiquette.
 SAKURA HOUSE makes it easy to experience the glamorous life of Chuo
The Tokyo Station apartment and guesthouse, located five minutes away from Tokyo Station and two minutes away from Nihonbashi Station, is a convenient and affordable option for guests wanting to stay in the heart of Chuo.
Offering a friendly, international atmosphere near the vibrant Ginza shopping district, guests can enjoy the many shops and restaurants in the surrounding area. Coin-operated washing machines and free Wi-fi are available.
The Nihonbashi Kayabacho share house is also in a central location, close to the Tokyo City Air Terminal (T-CAT). It's convenient for subway access through the Kayabacho Station, a four-minute walk, which serves the subway Tozai and Hibiya Lines. For the subway Hanzomon Line, the Suitengu-mae Station is an eight-minute walk.
Many restaurants, bars, coffee shops, and public facilities are a short walk away. The Hakozakigawa Daini Park, only two minutes away, is a nice spot to relax. Because it's underneath the highway, it can also be enjoyed on rainy days.