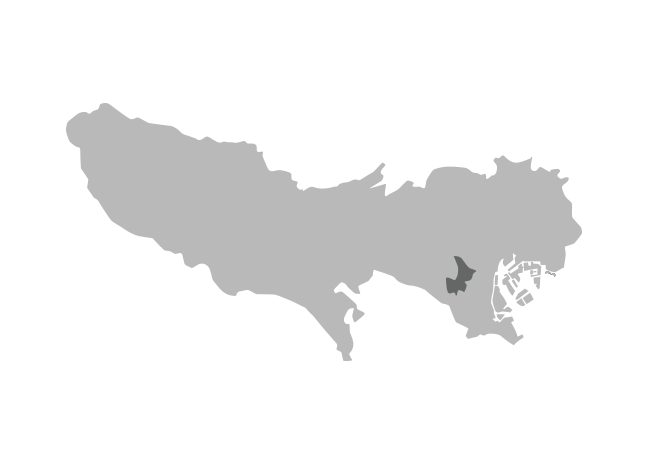 Fashion cuisine and entertainment—Meguro has it all
Although it may lack the high-rise buildings and neon lights of its neighboring area of Shibuya Ward, Meguro Ward is often regarded as one of the most trendy and hip areas of Tokyo. The area has it all, from the latest fashion brands to delicious cuisine from around the world. The main attraction of Meguro is the Meguro River, where many visitors flock to especially during the annual cherry blossom season.
From Tokyo Station, you can easily access Meguro in approximately 20–30 minutes on the JR Yamanote Line, Mita Line or Hibiya Line. Meguro consists of many smaller neighborhoods including Nakameguro, Yutenji and Jiyugaoka. Each neighborhood has its own distinct atmosphere, so visitors can spend all day walking around and making cool discoveries.
PICK UP
MINATO-KU TAKANAWA (TOKYO APARTMENT & SHARE HOUSE)

MINAMI ASAGAYA (APARTMENTS NEAR SHINJUKU & NAKANO)

RENEWAL

SETAGAYA KAMIMACHI APARTMENT (TOKYO APARTMENT)

NAKANO SHIMBASHI (TOKYO SHARE HOUSE)

SHIBUYA SENDAGAYA (TOKYO SHARE HOUSE)

ASAKUSA KURAMAE (TOKYO SHARE HOUSE)
RELATED PROPERTY
MEGURO APARTMENT A (Former Meguro Apt.)

NUMABUKURO C (Former Numabukuro 3)

NAKAMEGURO (TOKYO SHARE HOUSE & GUEST HOUSE)

SHINJUKU KAGURAZAKA (TOKYO SHARE HOUSE)

Male Only

SHINJUKU AKEBONOBASHI B (Former Akebonobashi 5)

The area is filled with some of the best restaurants, cafes and bars the city has to offer. With so many options to choose from, visitors never have to worry about finding a decent spot to dine or drink at. Along the Meguro River, you can find many local Japanese restaurants serving dishes such as yakitori, yakiniku, ramen and sushi, as well as Western-style establishments such as the popular Meguro Tavern and Mexican restaurant JUNKADELIC. For coffee fans, the worl
d's biggest Starbucks Roastery located in Nakameguro is the perfect place to sit down and relax while taking in the scenic riverside atmosphere. Arguably the most popular area in Meguro is along the Meguro River, which passes through Setagaya, Meguro and Shinagawa wards. During the spring when the cherry blossoms are in full bloom, the river area is packed with visitors trying to catch a glimpse of the beautiful cherry blossoms. During the cherry blossom season, food and drink vendors are set up along the river so that you can enjoy traditional Japanese comfort food while taking a leisurely stroll.
Study Japanese in the trendy Meguro area
The Evergreen Language School, located in the Yutenji neighborhood of Meguro, has taught over 50,000 students since the school was founded in 1949. The school is conveniently located just 6 minutes from Shibuya and can be accessed from Tokyo Station in approximately 45 minutes on the JR Yamanote Line and Tokyu Toyoko Line. A wide range of courses is available, including courses focusing on business Japanese, general intensive courses and private one-on-one courses, all tailored to suit the students' needs.
The Progress Japanese Academy is another excellent Japanese language school. The campus is just a 5-minute walk from Komaba-todaimae Station on the Keio Inokashira Line. The courses are tailored to meet the goals of each student, with small group courses and private courses available for every level. The Progress Japanese Academy focuses on teaching business Japanese and etiquette to properly prepare students for the real world.
 Choose from five different locations for your stay in Meguro
The Meguro area is one of the most popular neighborhoods in Tokyo for locals and visitors, and SAKURA HOUSE offers a guest house, share house and apartment in five different locations within Meguro. The Nakameguro guest house is a three-story building with a total of four studio rooms. Located just five minutes on foot from Nakameguro Station on the Tokyu Toyoko Line and Hibiya Line, all of the rooms are rather spacious and fully equipped with various amenities to provide visitors with comfortable accommodations.
The Meguro apartment, located 15 minutes away from Meguro Station on the JR Yamanote Line and Subway Nanboku and Mita Line, offers 14 studio rooms. All of the rooms are fully equipped with free Wi-Fi as well as other basic amenities. The apartment enables easy access to pretty much everywhere within central Tokyo, making it an extremely attractive accommodation option.