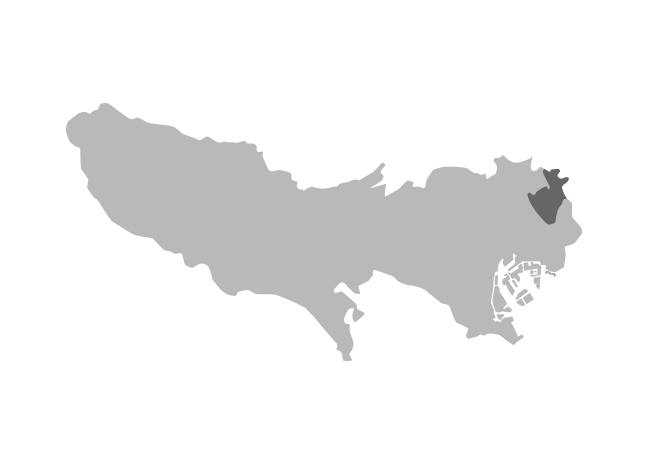 Katsushika—A quiet, affordable and nostalgic neighborhood
Katsushika Ward is popular among the elderly population, but it can also be a great place to live for students. Tucked away from the busy city centers and just a few stops from Ueno, Katsushika boasts wide open parks, waterways, and a complete lack of high rises or any other signs of modern Japan. One of the ward's busiest train station is Shin-Koiwa and it's possible to get to Tokyo Station in about 15 minutes.
While some may call it old-fashioned, others love the retro Showa-era vibe of the many shotengai shopping streets lined with shops selling traditional sweets and rice crackers.
To escape from the fast-paced Tokyo life, people love Mizumoto Park with its beautiful river views and spacious grounds. A BBQ shop offers rentals of equipment and tools, making it easy and convenient to spend a day BBQ-ing with friends. It's a popular cherry blossom viewing spot in the spring, and visitors come to Mizumoto Park to check out the irises that bloom in early June.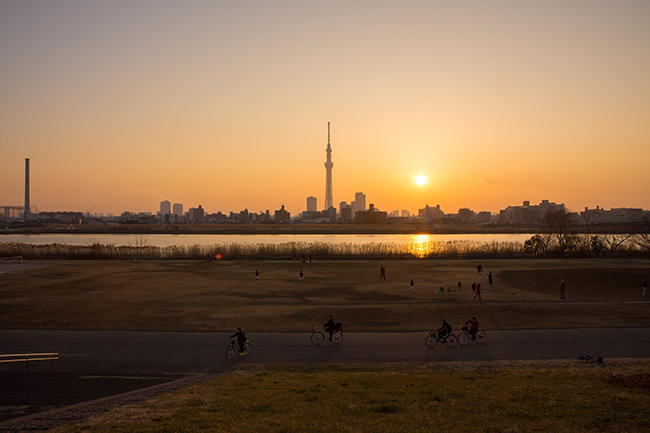 PICK UP
TABATA C (GUEST HOUSE) (Former Tabata 3)

NAKANO SHIMBASHI (TOKYO SHARE HOUSE)

OJIMA TOKYO D (Former Ojima Tokyo 4)

SUGINAMI OGIKUBO (TOKYO SHARE HOUSE NEAR SHINJUKU)

YOYOGI KOEN B (Former Yoyogi Koen 2)

MINATO-KU TAKANAWA (TOKYO APARTMENT & SHARE HOUSE)
RELATED PROPERTY
MEGURO APARTMENT A (Former Meguro Apt.)

NUMABUKURO C (Former Numabukuro 3)

NAKAMEGURO (TOKYO SHARE HOUSE & GUEST HOUSE)

SHINJUKU KAGURAZAKA (TOKYO SHARE HOUSE)

Male Only

SHINJUKU AKEBONOBASHI B (Former Akebonobashi 5)
Students can study in Katsushika without the distractions of noisy city life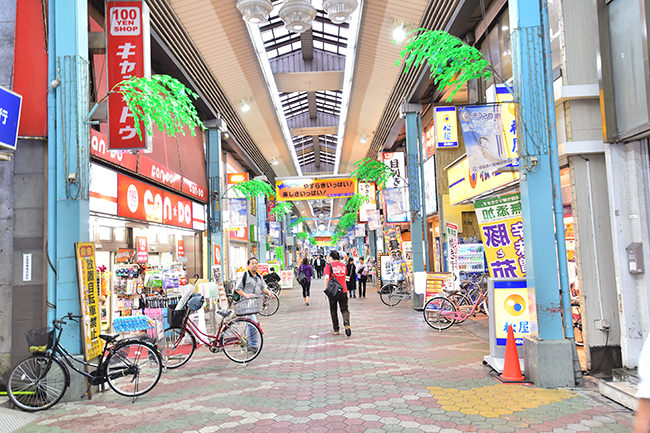 The highly experienced teachers at JOTO Japanese School offer individualized guidance for each student in small, intimate classes. Students are able to learn practical Japanese for daily living, as well as learn about the town's rich history and traditions that are still alive and well today.
Located near Ueno, Hana International Academy's goal is to provide top-quality Japanese language instruction and education on Japanese culture, so students can live and work comfortably in Japan. Students can enjoy a quiet environment, a new building with new equipment, and highly experienced teachers.
The Tokyo Institute of Japanese is a 3-minute walk from Shin-Koiwa Station and offers a variety of courses to match every student's unique needs, including a Saturday course. Experienced instructors, affordable fees, and a convenient location combine make this school a great choice.
Stay in one of the SAKURA HOUSE share houses in Katsushika for a quiet and authentic Japan experience
The Katsushika Tateishi share house is located in a quiet neighborhood with convenient transit options to central Tokyo and a 12-minute walk to Keisei Tateishi Station. The share house features a shared kitchen equipped with a full-sized refrigerator, microwave oven, dining table and chairs, among other basic amenities so that you can save money by eating in during your stay in Katsushika. There are three rooms available and room 202 has a balcony. Also check out the brand-new Katsushika Yotsugi share house, available from June 10th, 2019. Yotsugi is famous for being the birthplace of Captain Tsubasa, a popular soccer comic series. There's convenient access to central Tokyo and it's a 12-minute walk to Yotsugi Station on the Keisei Oshiage Line. The two-story building has three rooms featuring basic amenities such as free Wi-Fi, air conditioning, as well as a shared kitchen situated on the first floor. The affordable yet comfortable rooms will ensure that visitors enjoy their stay in Katsushika.