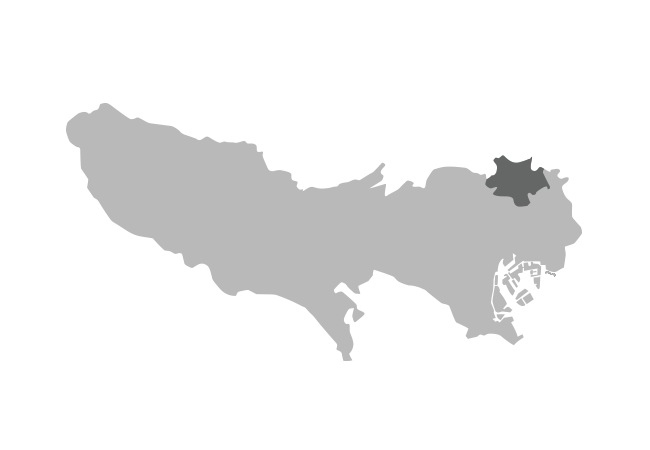 Experience an authentic shitamachi atmosphere
Adachi is beloved by both local residents and visitors as a shitamachi (old town) with a warm downtown atmosphere. By contrast to the bustling cityscapes and crowded streets of the Tokyo Metropolis, Adachi is one of the havens for traditional Japanese culture. Visitors can enjoy walking around the neighborhood, eating local Japanese cuisine and experiencing traditional Japanese culture such as bathing in a public bath or tasting fresh seafood at the Adachi Fish Market.
Located within 40 minutes from Tokyo Station by train, Adachi is a great place to escape from the city, especially due to the many parks filled with lush greenery. Hanahata Park is a tranquil and relaxing flower park that was opened to the public in 1984. It serves as a popular tourist site year-round, but particularly during the spring cherry blossom season.
PICK UP
TABATA C (GUEST HOUSE) (Former Tabata 3)

NAKANO SHIMBASHI (TOKYO SHARE HOUSE)

OJIMA TOKYO D (Former Ojima Tokyo 4)

SUGINAMI OGIKUBO (TOKYO SHARE HOUSE NEAR SHINJUKU)

YOYOGI KOEN B (Former Yoyogi Koen 2)

MINATO-KU TAKANAWA (TOKYO APARTMENT & SHARE HOUSE)
RELATED PROPERTY
MEGURO APARTMENT A (Former Meguro Apt.)

NUMABUKURO C (Former Numabukuro 3)

NAKAMEGURO (TOKYO SHARE HOUSE & GUEST HOUSE)

SHINJUKU KAGURAZAKA (TOKYO SHARE HOUSE)

Male Only

SHINJUKU AKEBONOBASHI B (Former Akebonobashi 5)

The Sumida River flowing through Adachi is another popular area where visitors can experience Tokyo on a river cruise or simply enjoy a relaxing stroll or bike ride along the riverbanks. The Sumida River Fireworks Festival is another can't-miss event. Originally called Ryogoku Kawabiraki, the festival's history dates back to 1733, and continues to be one of the most popular fireworks festivals in Tokyo.
Nishiarai Daishi is a temple of the Shingon Buzan sect located in Nishiarai, in Adachi Ward. It is considered one of the Three Great Temples in the Kanto region, and is especially popular for hatsumode (first Shinto shrine visit of the Japanese New Year), where visitors from around the country flock to celebrate the turn of the year. The temple is conveniently located within walking distance from a SAKURA HOUSE guest house.
Top-notch Japanese language schools in Adachi Ward
The ALCC Tokyo Academy is a Japanese Language education institution established in April 2016 that has been approved by the Association for the Promotion of Japanese Language Education. The school offers total support to all of its students, placing an emphasis on communication in order to increase their motivation to learn. To prepare students for life after school, the school aims to deepen the students' understanding of Japanese culture, traditions and history.
The Tokyo Johoku Japanese Language School, which is also located in Adachi, was founded in 1988 and relocated to its current location in 2000. With a capacity of 380 students and 19 Japanese teachers, the school offers an ideal environment for students to focus on their studies. The school also provides student dormitories and various learning facilities.
In addition to the two schools mentioned above, the Adachi area is home to many other universities and Japanese language schools.
 Experience the beautiful neighborhood at the brand-new SAKURA HOUSE guest house
The SAKURA HOUSE guest house in Nishiarai Daishi, which was newly opened in January 2019, is ideal for solo travelers, families and students. The convenient location of the guest house provides visitors with easy access to a wide range of supermarkets, shopping centers, shops, restaurants, a movie theater, a fitness gym and a spa. Each room is also fully furnished and comes with free Wi-Fi to enable guests to enjoy an exciting and relaxing Tokyo experience.