Tokyo Station, Ginza, and Nihonbashi: Experience life in the heart of a world-class city
Besides being a huge transportation terminal that can take travelers anywhere in Japan via its many train lines—including the Shinkansen bullet train—Tokyo Station feels like its own city. The First Avenue Tokyo Station has many shops and restaurants, making it a convenient first or last stop in Tokyo.
A beautiful balance of ultra-modern skyscrapers and buildings rich in history, Tokyo Station is an attraction in and of itself.
PICK UP
ITABASHI-KU HASUNE "Aloe Heights"

SHINAGAWA OIMACHI APARTMENT (TOKYO APARTMENT)

MEGURO APARTMENT A (Former Meguro Apt.)

NUMABUKURO C (Former Numabukuro 3)

NAKAMEGURO (TOKYO SHARE HOUSE & GUEST HOUSE)
RELATED PROPERTY
MEGURO APARTMENT A (Former Meguro Apt.)

NUMABUKURO C (Former Numabukuro 3)

NAKAMEGURO (TOKYO SHARE HOUSE & GUEST HOUSE)

SHINJUKU KAGURAZAKA (TOKYO SHARE HOUSE)

Male Only

SHINJUKU AKEBONOBASHI B (Former Akebonobashi 5)
Between the north side of the station and the Imperial Palace is known as the Marunouchi District, a business-centric area that's home to some of Japan's most influential companies and banks.
The south side of the station is packed with more restaurants, shops, department stores, and bars.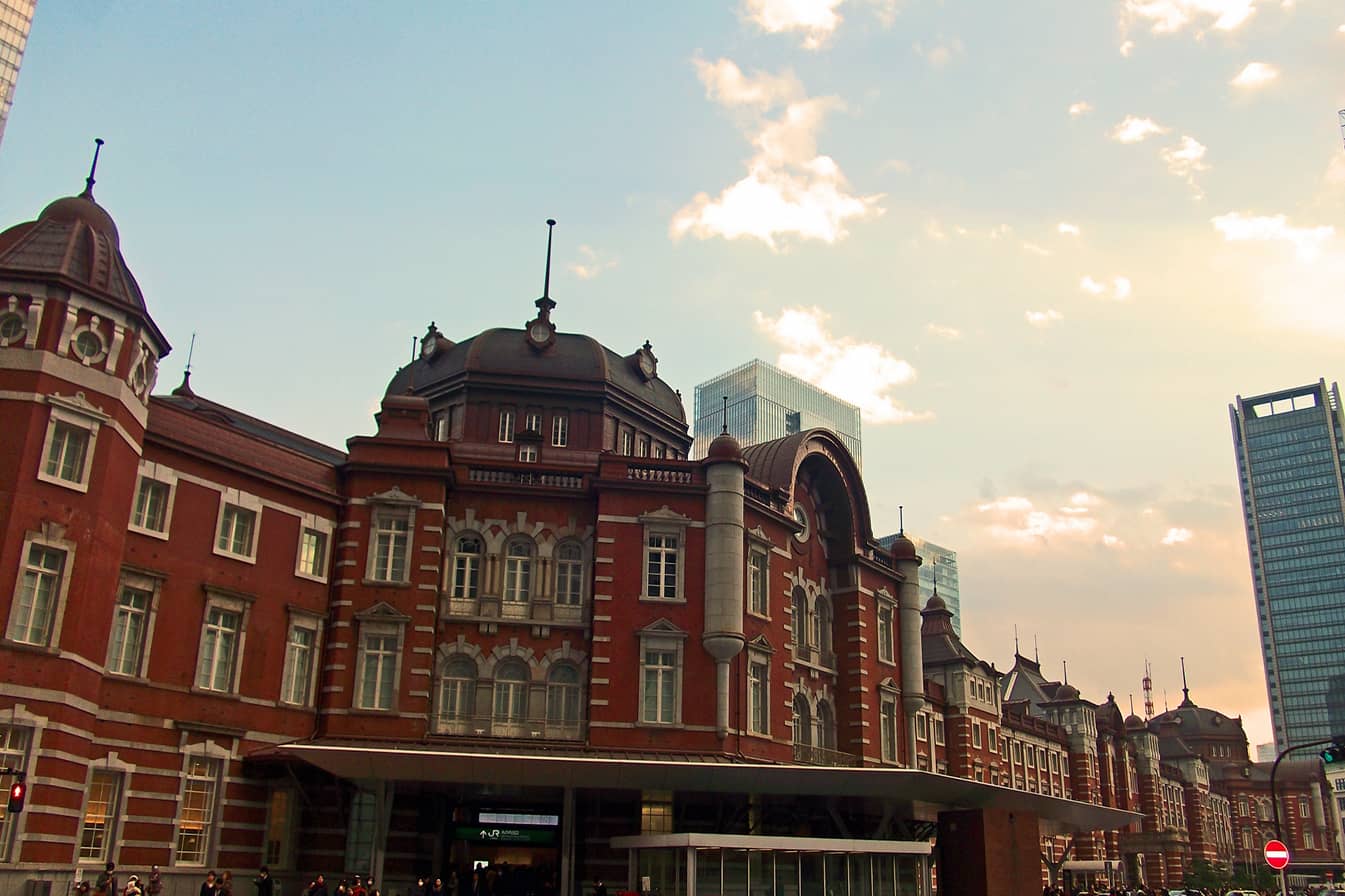 A ten-minute walk from Tokyo Station is Ginza, famous for its fine dining and luxury brand boutiques. The main shopping strip, Chuo Dori Street, has some of the most expensive real estate in the world. There, shoppers can enjoy their favorite fashion and cosmetics brands in an opulent atmosphere that's unique to Ginza.
There are lots of stylish cafes, bars, and restaurants in Ginza like the 300 BAR, an international standing bar that's famous for its tasty mojitos and international vibe (https://www.300bar.com/en/).
There are also affordable spots to grab a bite like Yomoda Soba, which offers a traditional soba menu as well as their signature Indian Curry dishes (http://www.yomoda-soba.com/en/). Ginza is accessible through the Marunouchi, Hibiya, and Ginza subway lines.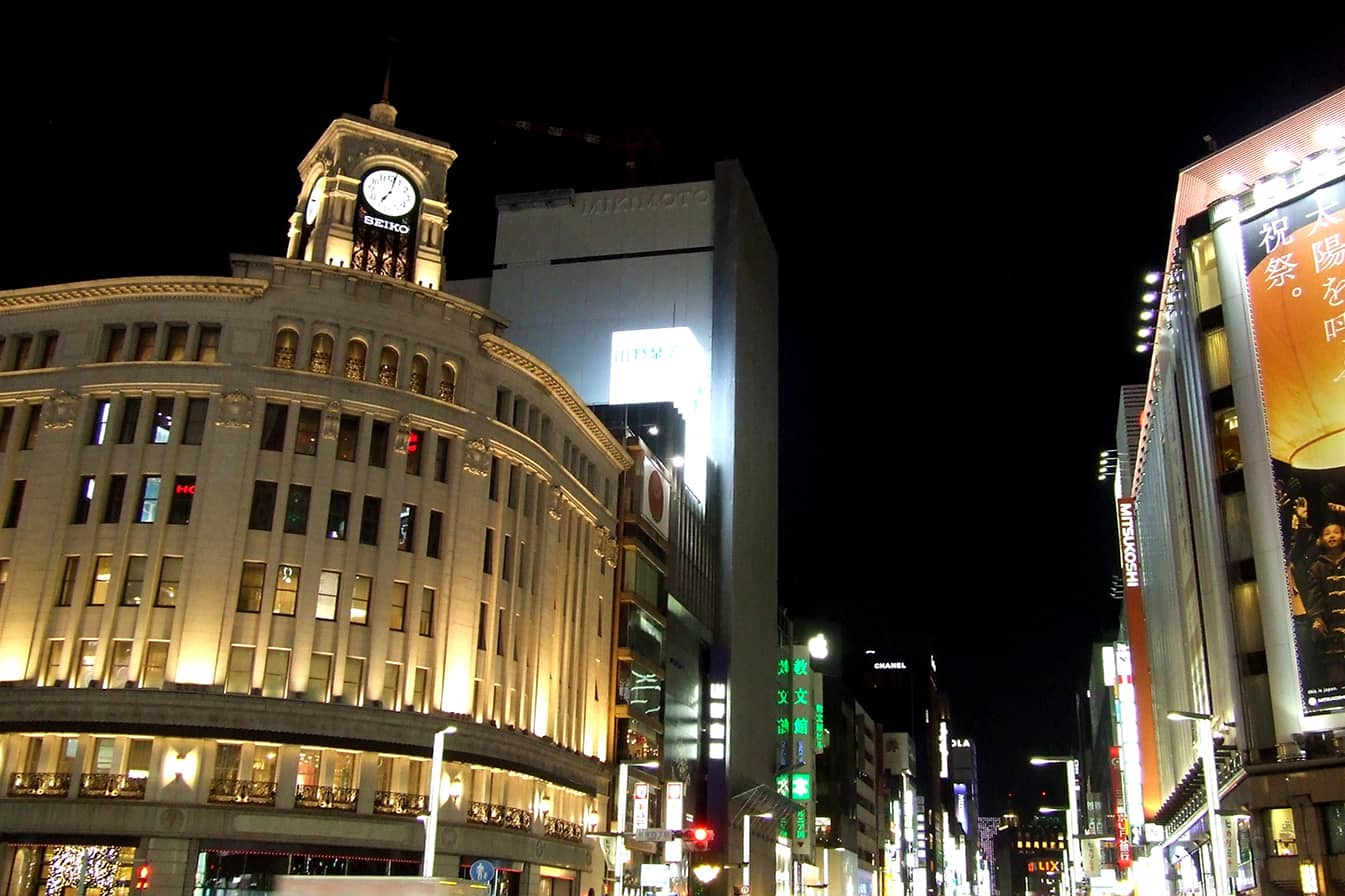 Nihonbashi is considered to be Japan's primary financial district. It's home to the Bank of Japan, the Tokyo Stock Exchange, and many financial company headquarters.
It's also a great place to study—in Jinbocho and Suidobashi, students can rent study rooms at Tokyo Rental Study Room and enjoy quiet, partitioned areas to study without distractions.
Because of its Edo heritage, there are many shops in Nihonbashi that sell traditional crafts and local foods from all over Japan.
Learn Japanese in the heart of Tokyo
The Hesed Foreign Language School is conveniently located just a two-minute walk from Hamacho Station on the Toei Shinjuku Line, and a 20-minute walk from Nihonbashi Station. A caring and supportive international staff allow students to discuss issues and concerns in languages including Korean, Vietnamese, Chinese, and English.
Students can enjoy fun outings, like Disneyland, throughout the year and participate in events such as traditional festivals and BBQ parties to learn about Japanese culture outside of the classroom.
The International Institute of Japanese Language is another wonderful school in the area. It's a five-minute walk to Hamacho Station and a seven-minute walk to Suitengu-mae Station on the Hanzomon Line.
Students can learn the Japanese language and culture in beautiful Nihonbashi, surrounded by history and powerful businesses, and enjoy the convenience of being in a highly urban area.
There are courses available to prepare students for entrance examinations to Japanese colleges and universities, as well as specialized vocational schools.
Enjoy living in a truly convenient and vibrant location
The SAKURA HOTEL and SAKURA CAFE in Jinbocho, Tokyo's book town, is a perfect option for students, backpackers, and anyone looking for affordable and comfortable accommodations in Tokyo. The award-winning hotel is conveniently located—a two-minute walk from the Subway Jinbocho Station, served by the Toei Mita, Toei Shinjuku, and Tokyo Metro Hanzomon Lines. With rooms that range from dormitory-style to private, there are wonderful options for every budget. The friendly multilingual staff are ready to assist in English, Chinese, Korean, Japanese, and Spanish, making guests feel right at home with a 24-hour reception desk (https://www.sakura-hotel.co.jp/jimbocho). The unique bistro café on the first floor of the hotel is open 24-hours and offers a delicious international menu, including all-you-can-eat breakfast from 4:30 a.m. to 11:00 a.m. and a wide variety of international beers (https://www.sakura-cafe.asia/en/jimbocho/). The hotel and café are in a great location for exploring the area—it's a pleasant 15-minute walk to the Nippon Budokan, the Imperial Palace, and Tokyo Station. And it's a quick 10-minute train ride to popular destinations like Shibuya and Akihabara.