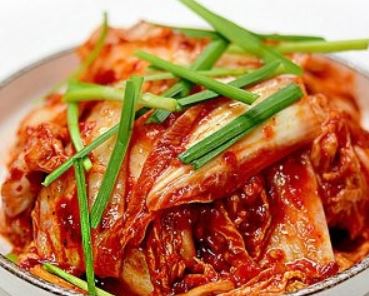 2020/11/16 (Mon)
SAKURA EVENTS
[Korean Night Report] 12th of Nov, 2020 / Recipe of Kimchi Salad.
On Thursday, November 12th, we made Kimchi at the every-Thursday Korean Night Cooking Event at SAKURA HOSTEL ASAKUSA!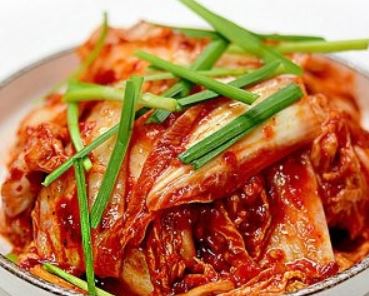 In Korea, kimchi has its own characteristics depending on the region.
Usually, southern kimchi is spicy, red, and northern kimchi is less spicy and white.
Our staff's hometown is southwest of Korea.
So we made the southern spicy Kimchi, which is quite unique, we put the cut pear in it!

All members said, "We love kimchi."
We made Kimchi from the scratch and had a dinner adding a side dish of steamed pork.

Oh! We also had makgeolli, a traditional Korean liquor that cannot be left out when it comes to kimchi.
We had banana-flavored and green grape-flavored makgeolli and everyone said they were delicious!

For the next event, on Thursday, November 19, we will be enjoying Korean karaoke!
Join us and enjoy delicious food while singing your favorite Korean songs!
Everyone, please join us ~
Kimchi Recipe
– Cabbage
1. Cut half a bucket of cabbage into bite-size pieces and add 2 spoons of sugar and 1 spoon of salt and marinate for 15 minutes.
2. Wash well in cold water after 15 minutes.
-Sauce
2. Slice one pear thinly.
3. Slice the 1st layer of pepper into 3cm long pieces.
4. Prepare half radish by grinding it.
5. 600 grams of coarse pepper powder, 200 grams of thin pepper powder,
Mix 4 spoons of garlic and 1 cup of fish sauce.
Mix all together.
And Eat!!!!!
SAKURA HOUSE
Nishi-Shinjuku K-1 Bldg. 2F
7-2-6 Nishi-Shinjuku, Shinjuku-Ku Tokyo, Japan
Postal code: 160-0023
Google map
From Japan:
From outside Japan:
Mail:
Office hours:

8:50 am to 8:00 pm
We are open every day of the year.
Tokyo time:

19:58(We are open now!)