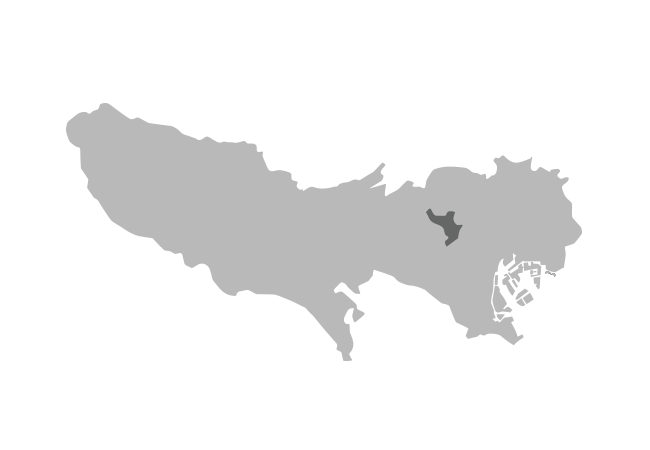 There's something for everyone in laid-back Nakano
Nakano Ward is a cool neighborhood in West Tokyo that's home to professionals, university students, and families. Though one of Tokyo's most densely populated neighborhoods of Tokyo, Nakano has a uniquely laid-back feel, particularly in contrast to the hustle and bustle of its neighbor, Shinjuku.
Nakano is also considerably cheaper, making it an attractive alternative for people looking to live near their work in Shinjuku. Easy accessibility is another of its perks, with access to many of Tokyo's major areas through the JR Chuo Line, Tozai Line, Marunouchi Line, and Oedo Subway Line. From Tokyo Station, Nakano can be accessed by train in approximately 30 minutes.
PICK UP
MINATO-KU TAKANAWA (TOKYO APARTMENT & SHARE HOUSE)

MINAMI ASAGAYA (APARTMENTS NEAR SHINJUKU & NAKANO)

RENEWAL

SETAGAYA KAMIMACHI APARTMENT (TOKYO APARTMENT)

NAKANO SHIMBASHI (TOKYO SHARE HOUSE)

SHIBUYA SENDAGAYA (TOKYO SHARE HOUSE)

ASAKUSA KURAMAE (TOKYO SHARE HOUSE)
RELATED PROPERTY
MEGURO APARTMENT A (Former Meguro Apt.)

NUMABUKURO C (Former Numabukuro 3)

NAKAMEGURO (TOKYO SHARE HOUSE & GUEST HOUSE)

SHINJUKU KAGURAZAKA (TOKYO SHARE HOUSE)

Male Only

SHINJUKU AKEBONOBASHI B (Former Akebonobashi 5)

Made famous by Nakano Broadway, a 13-story shopping complex bursting at the seams with 350 shops selling an enormous variety of pop culture items, Nakano is a popular destination for manga/anime otaku (super-fans) and shopaholics in general. Located at the end of the Nakano Sun Mall shotengai (covered shopping street), Nakano Broadway is perfect for browsing on a rainy day.
But that's just the tip of the iceberg of what Nakano has to offer.
Ramen fans will love Nakano's 50+ independently owned ramen shops. Vintage clothing fans will find amazing shops to browse in. And of course, pop culture fans will revel in the hundreds of shops selling both nostalgic and new items at the Nakano Broadway. Locals especially love Mandarake Henya, a very unique store selling a collection of weird items related to pop culture, anime, and manga. And here's a fun fact: in 1992, Nirvana, the rock band, played their last show in Japan at the Nakano Sun Plaza.
Art abounds in Nakano in the form of street art and in the occasional art gallery hidden among the meandering pedestrian streets. As for outdoor spaces, Nakano residents love Tetsugakudo Park, also known as Tetsugakudo Temple Garden of Philosophy. There's also Nakano Shiki no Mori Park, just minutes away from Nakano Station.
Excellent Japanese language schools in Nakano
There are several great schools to choose from when it comes to learning Japanese in Nakano. The Eastwest Japanese Language School values practical, useful Japanese, offering students many opportunities to interact with Japanese people through exchange classes and events/activities. Students can expect to work on interesting projects and participate in interactive classes with Japanese people.
Another wonderful school is TNLS, Tokyo Nakano Language School, located in a convenient area within walking distance of three train stations including Nishi-Shinjuku-gochome Station. It's close to Okubo district, where students can buy Chinese and Korean groceries and other necessities. Despite its convenience, the school is in a quiet area.
Experienced instructors offer career guidance and help with entrance examinations to colleges and vocational schools, providing valuable help with life after graduation. Convenient school facilities available for student use include a library, bright and clean classrooms, a nurse's office, a smoking area, and a computer room with free internet service.
 Live in Nakano for convenient access to the rest of Tokyo
The Nakano Shinbashi share house is only one minute away from the Nakano-Shinbashi station on foot. The subway Marunouchi Line provides direct access to Shinjuku, Yotsuya (where Sophia University is located), Ginza, Otemachi, and Tokyo Station.
The Nakano Sakaue share house is in a wonderful riverfront location. It's a 20-minute walk from Shinjuku station and seven minutes away from Nakano-sakaue Station, where the Oedo and Marunouchi Subway Lines provide direct access to Shinjuku, Roppongi, Yotsuya, Ginza, Tokyo station, and Ikebukuro.
The Shinjuku Nakano apartments are fully furnished with access to full kitchens and free Wi-fi, and there's a washing machine in every room. With direct rail access to Kichijoji, Shinjuku, Yotsuya, and the Tokyo Stations via the JR Chuo and Sobu Lines, it's a convenient location for students and professionals.
In Numabukuro, a quiet residential neighborhood close to Shinjuku and Takadanobaba, there are three apartments all within walking distance: Numabukuro 1, 2, and 3. The closest train station is Numabukuro Station on the Seibu Shinjuku Line, a six-minute walk.