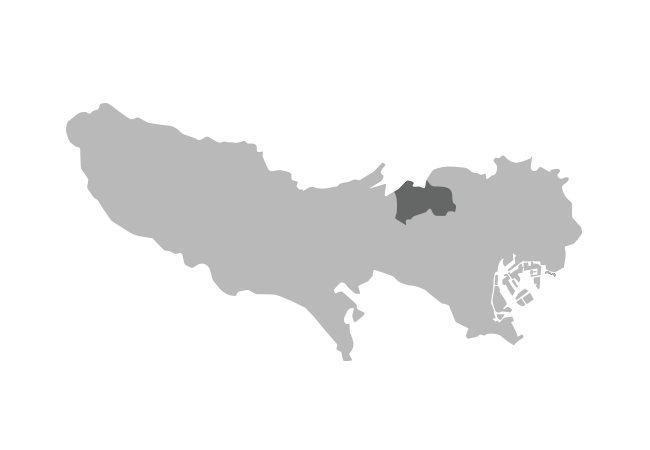 An exciting blend of pop culture, nature and delicious cuisine
Nerima Ward is a centrally located Tokyo suburban neighborhood located approximately within 40 minutes from Tokyo Station by train. Nerima is generally considered a quiet residential area, and is the ideal place to live for those who wish to escape the hustle and bustle of the city. Stepping into the tranquil streets of this local neighborhood will enable you to experience a traditional side of the city. Nerima is the 5th largest of out of Tokyo's 23 wards, and offers a plethora of parks, restaurants, nightlife and of course, anime.
During the springtime, Shakujii Park and Hikarigaoka Park are prime areas to experience the beautiful cherry blossoms. Unlike many of the public parks in Tokyo, the parks in Nerima are less crowded and offer visitors the chance to relax and enjoy the surrounding lush greenery.
PICK UP
TABATA C (GUEST HOUSE) (Former Tabata 3)

NAKANO SHIMBASHI (TOKYO SHARE HOUSE)

OJIMA TOKYO D (Former Ojima Tokyo 4)

SUGINAMI OGIKUBO (TOKYO SHARE HOUSE NEAR SHINJUKU)

YOYOGI KOEN B (Former Yoyogi Koen 2)

MINATO-KU TAKANAWA (TOKYO APARTMENT & SHARE HOUSE)
RELATED PROPERTY
MEGURO APARTMENT A (Former Meguro Apt.)

NUMABUKURO C (Former Numabukuro 3)

NAKAMEGURO (TOKYO SHARE HOUSE & GUEST HOUSE)

SHINJUKU KAGURAZAKA (TOKYO SHARE HOUSE)

Male Only

SHINJUKU AKEBONOBASHI B (Former Akebonobashi 5)

For foodies, walking through Chuo Street, a pedestrian street that serves as the main dining area just outside Nerima Station, will lead you to a number of local dining and drinking destinations. Like almost anywhere in Tokyo, you can find a wide range of Japanese and Western restaurants to choose from.
The area's biggest claim to fame is that it is the birthplace of Japanese anime production. Perhaps the most famous anime company in the region is Toei Animation, known throughout the world for their countless hits including Dragon Ball Z and Sailor Moon. Fans of anime can visit the Oizumi Anime Gate at Oizumigakuen Station where you can find statues, plaques and photos of popular anime characters.
The perfect opportunity to study Japanese while immersing yourself in Japanese culture
Thanks to the relatively low cost of living, Nerima provides an ideal environment for students to live and study in. The area is home to several Japanese language schools for students abroad to learn Japanese while integrating with the local community.
The Nerima campus of the An Language School was established in April of 2013. Located just 3 minutes by walk from Nerima-Kasugacho Station on the Toei Subway Oedo Line, the school incorporates the various needs of students to provide a quality and comprehensive Japanese learning experience. The school also offers a wide range of annual events such as field trips and cultural exchanges to enable students to immerse themselves in authentic Japanese culture.
The Elizabeth International Academy was established in May of 2014 and is located approximately 10 minutes from Kami-Itabashi Station on the Tobu Tojo Line. In addition to offering Japanese language courses, the school also focuses on Japanese business etiquette and sports and art culture, and helps students find internships and jobs after graduating.
 SAKURA HOUSE offers attractive options for visitors looking for a place to stay in Nerima
The Shin Egota Tokyo apartment is located near Shin-Egota Station on the Oedo Line, and can be accessed from Shinjuku in just 16 minutes. Each room is equipped with a kitchen with refrigerator, microwave oven, toaster oven, cookware, tableware, vacuum cleaner, iron and ironing board. There are three rooms available in the two-story building, making it ideal for small groups or solo travelers.
MUSASHINO MUSASHI-SEKI is a newly built share house convenient access to Shinjuku, Takadanobaba, Kichijoji, Ogikubo and Mitaka.
It is a 3-minute walk to Musashi Seki Park, which is full of healing nature.