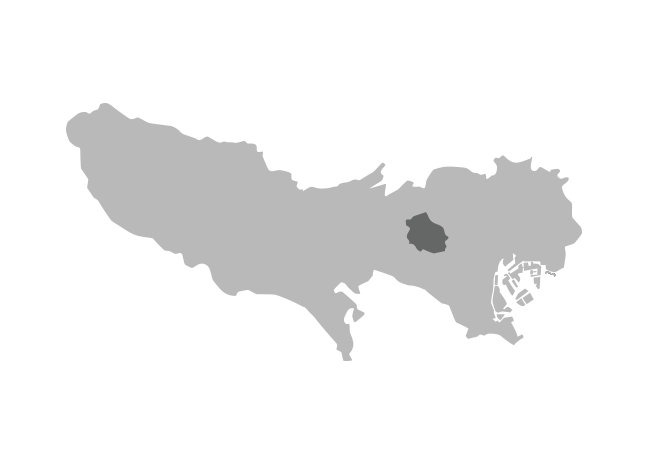 Enjoy an authentic Tokyo experience by discovering hidden gems and local cuisine
Suginami Ward is not usually featured on Tokyo itineraries—but that's precisely why people love it. Offering a truly authentic glimpse into the day-to-day life of many Japanese residents, exploring Suginami is an off-the-beaten-path experience. Its close proximity to Shinjuku makes it a convenient and great place to live.
Because of its affordability and vast collection of restaurants, bars, and entertainment, Suginami attracts a younger demographic that includes students, professionals, entrepreneurs, artists, and musicians. This has created a vibrant and unique youth culture, particularly in the neighborhood of Koenji.
PICK UP
TABATA C (GUEST HOUSE) (Former Tabata 3)

NAKANO SHIMBASHI (TOKYO SHARE HOUSE)

OJIMA TOKYO D (Former Ojima Tokyo 4)

SUGINAMI OGIKUBO (TOKYO SHARE HOUSE NEAR SHINJUKU)

YOYOGI KOEN B (Former Yoyogi Koen 2)

MINATO-KU TAKANAWA (TOKYO APARTMENT & SHARE HOUSE)
RELATED PROPERTY
MEGURO APARTMENT A (Former Meguro Apt.)

NUMABUKURO C (Former Numabukuro 3)

NAKAMEGURO (TOKYO SHARE HOUSE & GUEST HOUSE)

SHINJUKU KAGURAZAKA (TOKYO SHARE HOUSE)

Male Only

SHINJUKU AKEBONOBASHI B (Former Akebonobashi 5)

There are four distinct neighborhoods in Suginami, easily accessed on the JR Chuo Line: Koenji, Nishi-Ogikubo, Ogikubo, Asagaya.
Koenji, known as Tokyo's coolest neighborhood, is famous for its underground music scene, amazing second-hand shops, and hip places to grab a bite. Every summer, yukata-clad hordes flock to the neighborhood for the annual Awa Odori dance festival. With a youthful, slightly rebellious, decidedly cool vibe, Koenji is a fun and exciting place to live for students, creatives, and punk rock lovers.
In contrast, Nishi-Ogikubo is a quieter neighborhood best known for its many antique shops, cafes, and cheap eateries. Located between Nishi-Ogikubo Station and Ogikubo Station is the Suginami Animation Museum, where visitors can learn about the rich history and evolution of anime over the years.
Ogikubo is known far and wide as the ramen neighborhood, home to some of the city's best ramen houses. For a dose of nature there's beautiful Otaguro Park, the former residence of music critic Motoo Otaguro.
Suginami is nicknamed anime town because of the 130 anime production studios in the city, most of which can be found in the neighborhood of Asagaya. Also notable in Asagaya is Pearl Center Shotengai, a shopping street with over 270 stores—some of which have been open for over 60 years.
Suginami, a city that's perfect for students to live, study, or work
TOPA21st Century Japanese School's motto is Have fun with learning. To that end, students enjoy cultural exchange events with surrounding communities. A convenient 10-minute train ride from Shinjuku, the school is located in lively, hip Koenji, with lots of interesting shops, cheap eateries, and bars for students to choose from. It's an exciting and inspiring environment to learn and practice Japanese.
Accredited by the Japanese Language School Association, Tokyo Noah Language School is another good choice. Students receive guidance not only with language instruction, but also with finding jobs, getting hired, and dealing with daily life issues. There are fun events like trips to Disneyland and a tour of the JAL factory to bring students together and create unforgettable experiences.
 Live in the heart of Suginami and make life-long friends at SAKURA HOUSE
Unlike its bustling city neighbor, the Daitabashi Suginami share house is in a quiet and peaceful residential area. The two-story building features four separate cozy studio rooms with basic amenities such as free Wi-Fi and heating and air conditioning. The share house is located just 6 minutes from Daitabashi Station (Keio Line) by foot, and enables visitors to easily access major stations such as Shibuya and Shinjuku within approximately 20 minutes.
The Minami Asagaya apartment near the Nakano area has direct access to major Tokyo sites. With lots of space and greenery, Asagaya is a slightly more affluent area where residents can enjoy walking along the Zenpukuji River to Wadabori Park. Two major train stations in the area provide direct and easy access to popular spots like Shinjuku and Akasaka within 20 minutes. The two-story building has a total of eight rooms, with the 2nd floor rooms featuring loft spaces to store your extra luggage. The rooms also feature a small kitchen, TV and work desk to ensure optimal relaxation and convenience.