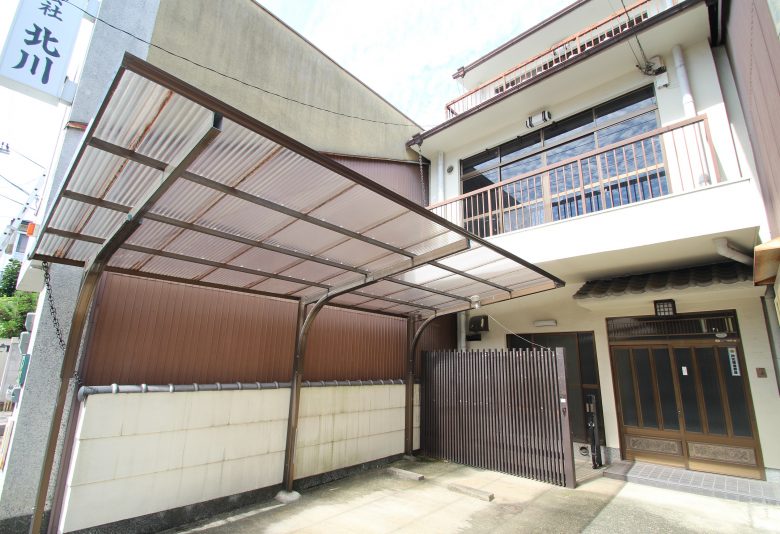 2019/12/05 (Thu)
SAKURA HOUSE
KYOTO ANNEX: Final stages
It has been a long month for our new KYOTO ANNEX house. From enhancing rooms, adding walls and renewing some tatami mats, the this 3 floor house is finally reaching its opening date.


On December 15th, all 5 dormitory rooms and the additional 2 private rooms, shall be welcoming travelers, students, interns, working holiday travelers and foreign workers from all around the globe to make it a home. Even though there are currently still a few days to go, reservations are already accepted and some have already been made.

Whatever may bring you to the historical city of Kyoto, this house shall allow you to experience life in the city in one of its most beautiful areas, the textile weaver's landmark of Nishijin, where many kimono, obi and even Noh costumes where (and continue) to be made. Most of the weavers that are in this neighborhood have been continuing their art from generation to generation, making Nishijin the seal for kimono and other textile art forms in Kyoto.

We are happy to be able to offer our residents the oportunity to stay and experience life in a most traditional neighborhood, surrounded by famous landmarks, as are the Nijo Castle, The Kyoto Imperial Palace, Daitoku-ji Temple and Kinkaku-ji Temple (The Golden Temple). But of course, the marvel does not end there. Having a central location in the city allows for a quick access to all areas in town. Straight access to Kyoto Station further allows to explore more of Japan and the Kansai area on the day off from work or the holiday from school.

Also, for those coming for the first time, this large house allows for everyone to make new contacts for future plans in Japan, get tips, and make new friendships on the way. Plus, our house next door (KYOTO R and KYOTO L) make our Kyoto residents feel at home as one large family living next to each other.

As always, our entire staff shall be waiting for your inquiries on how to make this house your home while living in Kyoto.

SAKURA HOUSE
Nishi-Shinjuku K-1 Bldg. 2F
7-2-6 Nishi-Shinjuku, Shinjuku-Ku Tokyo, Japan
Postal code: 160-0023
Google map
From Japan:
From outside Japan:
Mail:
Office hours:

8:50 am to 8:00 pm
We are open every day of the year.
Tokyo time:

11:59(We are open now!)