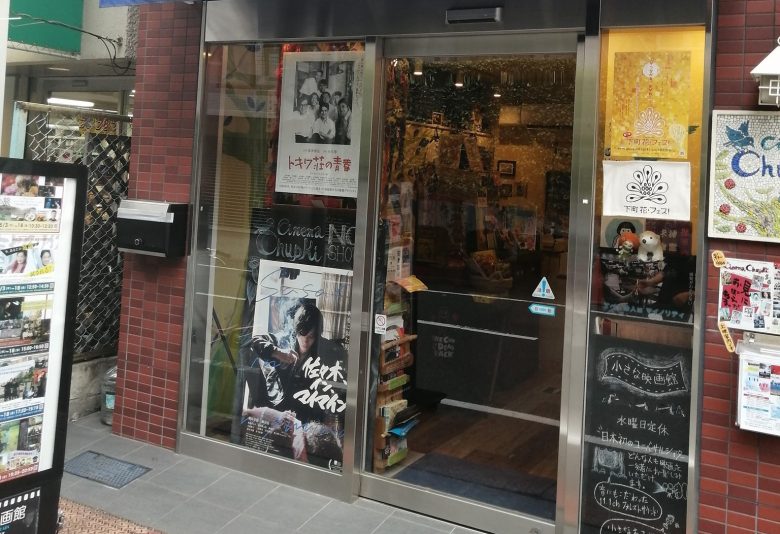 2021/07/15 (Thu)
Living in Japan
For movie lovers in Tokyo
When was the last time you visited a cinema and what movie did you see?
Life in Tokyo certainly is amazing, and even our staff continues to find unique shops around our share houses, guest houses and Tokyo apartments. If you are completing your long term stay, or even a short term stay, in the cities of Tokyo or Kyoto with Sakura House, the varied locations of our monthly rental units.

Of course there are many big movie theaters around the city, but this small one has a very special atmosphere, somehow unique.
The cinema is called "Cinema Chupki" and, not only does it show independent and interesting films in its small theatre rooms, but they also have workshops, hold media publications and also talk shows. If you like animations and films, this a great way to get to know other locals with your same interest.

Also, just few foot steps away we found a small retro style toy shop, where you can also buy movies and explore old movie posters and magazines. What a great way to get some good movies and delicious snacks!

While staying with Sakura House in Tokyo or Kyoto, take a look around our apartment, share house or guest houses properties and see what you can also discover.
SAKURA HOUSE
Nishi-Shinjuku K-1 Bldg. 2F
7-2-6 Nishi-Shinjuku, Shinjuku-Ku Tokyo, Japan
Postal code: 160-0023
Google map
From Japan:
From outside Japan:
Mail:
Office hours:

8:50 am to 8:00 pm
We are open every day of the year.
Tokyo time:

01:49
RELATED PROPERTY
MEGURO APARTMENT A (Former Meguro Apt.)

NUMABUKURO C (Former Numabukuro 3)

NAKAMEGURO (TOKYO SHARE HOUSE & GUEST HOUSE)

SHINJUKU KAGURAZAKA (TOKYO SHARE HOUSE)

Male Only

SHINJUKU AKEBONOBASHI B (Former Akebonobashi 5)

This web site uses cookies. You will be agreeing to the use of our cookies by continuing to browse the site. Find out more here.