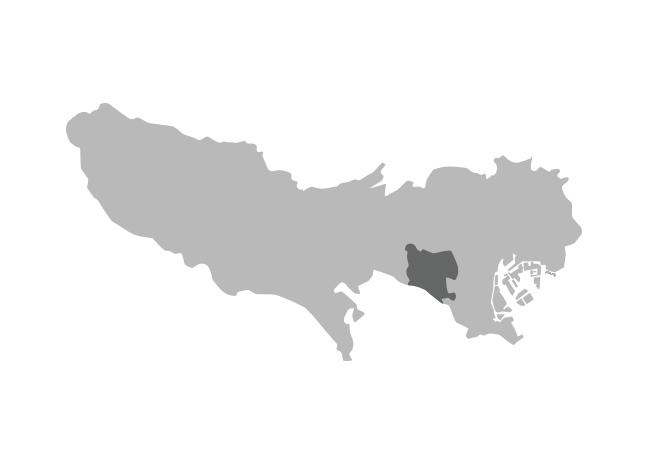 An ideal place to live, study, and play for families, students, and a decidedly younger crowd
Setagaya Ward, in west Tokyo, is separated from Kanagawa Prefecture by the Tama River. It's generally a quiet and safe residential area, home to many families, students, and young professionals.
The most unique neighborhood in Setagaya is Shimokitazawa, a cool neighborhood characterized by theaters, vintage clothing stores, restaurants, and trendy bars that make for a buzzing nightlife scene. It's a colorful area that attracts artists, musicians, and a younger crowd, along with Tokyoites who love the shopping and laid-back vibe of Setagaya's favorite neighborhood.
PICK UP
TABATA C (GUEST HOUSE) (Former Tabata 3)

NAKANO SHIMBASHI (TOKYO SHARE HOUSE)

OJIMA TOKYO D (Former Ojima Tokyo 4)

SUGINAMI OGIKUBO (TOKYO SHARE HOUSE NEAR SHINJUKU)

YOYOGI KOEN B (Former Yoyogi Koen 2)

MINATO-KU TAKANAWA (TOKYO APARTMENT & SHARE HOUSE)
RELATED PROPERTY
MEGURO APARTMENT A (Former Meguro Apt.)

NUMABUKURO C (Former Numabukuro 3)

NAKAMEGURO (TOKYO SHARE HOUSE & GUEST HOUSE)

SHINJUKU KAGURAZAKA (TOKYO SHARE HOUSE)

Male Only

SHINJUKU AKEBONOBASHI B (Former Akebonobashi 5)

While the rest of Setagaya is quiet and peaceful, the areas surrounding Futakotamagawa Station are bustling with activity. There are several shopping malls, a large cinema complex, and a beautiful Japanese garden—and because Futakotamagawa is located right next to Tama River, there are many spaces for outdoor recreation along the riverbanks and a few onsen, or natural hot springs, to enjoy.
Sangenjaya is another area that's great for shopping, dining, and entertainment, but unlike the modern buildings of Futakotamagawa, it has more of down-to-earth and local atmosphere bursting with charm. Despite this, it's considered as an affluent area to live, with many expensive homes and well-to-do residents.
Locals and visitors alike love the Todoroki Valley, a natural gorge that's about one kilometer long and located in the Todoroki district. It's a beautiful, unconventional green space that allows people to escape from the urban areas that surround it. Kinuta Park is also a popular recreation space, particularly during the cherry blossom season.
Some notable facts—many of Setagaya's train stations have international supermarkets, like Kaldi Coffee Farm and Seijo Ishii, nearby for those looking for hard-to-find international delicacies. The Gotokuji Buddhist temple, a 10-minute walk from Gotokuji Station, is famous for being the legendary birthplace of Maneki-neko, or lucky cat. There are hundreds of Maneki-neko that line the temple, which are quite the sight to see.
Study Japanese in trendy, funky Shimokitazawa
At Tokyo Hinoki Foreign Language School, students gain the language skills not only for conversation, but also to prepare for Japanese university entrance exams, through speaking, reading, listening, and writing instruction.
The instructors also provide support for things like getting insurance, finding jobs, and for other daily life issues that might be difficult for non-Japanese students.
In the uber-cool neighborhood of Shimokitazawa is a great school called Wayo Japanese Language School. Just a five-minute train ride from Shibuya and a 10-minute train ride from Shinjuku, it's not just a trendy location but also highly convenient.
Special prep classes are available for students looking to take the Examination for Japanese University Admission for International Students. Mock exams are provided to help students figure out their weaknesses, so they can more effectively prepare for the final exam.
 Live in a quiet, peaceful area in Setagaya, one of Tokyo's most popular places to live
Located in a quiet neighborhood with direct rail access to Shinjuku, the SAKURA HOUSE Setagaya Kamimachi apartment is highly convenient and great for students and travelers. Each room comes with its own washing machine, vacuum cleaner, iron, and ironing board.
It also comes furnished with full kitchens which include refrigerators, microwave ovens, toasters, tableware, etc., along with free Wi-fi. It's a lovely seven-minute walk from Kamimachi Station on the Tokyu Setagaya Line (the Setagaya Line is one of two streetcar railways left in Tokyo).
Another SAKURA HOUSE apartment worth checking out—the Setagaya Umegaoka apartment, located in a quiet residential area that's a 10-minute walk from Umegaoka Station. The station serves the Odakyu Line, which provides direct rail access to Shinjuku.
Sangenjaya D, a share house in Sangenjaya, is conveniently located with easy rail access to Shimokitazawa, Shibuya, and Futakotamagawa. The Nishi-Taishido Station is four minutes away and Sangenjaya Station is nine minutes away on foot.