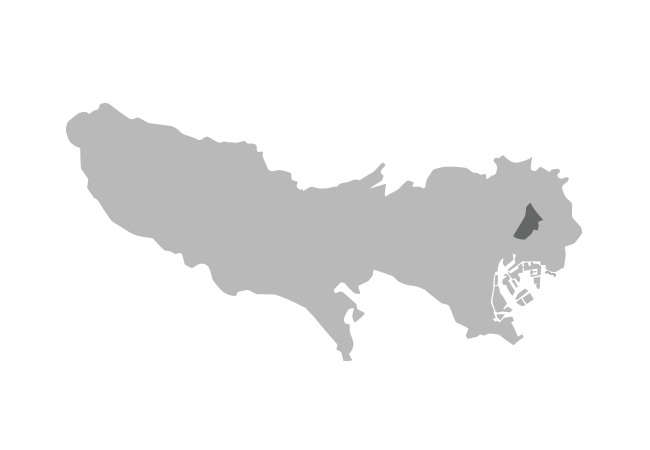 A beautiful blend of shitamachi and modern streetscapes
Sumida Ward is a riverside district that combines a shitamachi (roughly translated as old town) atmosphere, complete with traditional bathhouses, local Japanese taverns and traditional wooden homes, with popular tourist sites such as the TOKYO SKYTREE and Ryogoku Kokugikan, the largest sumo arena in Japan. It is most well-known for being a popular cherry blossom viewing area, as well as for the Sumida River Fireworks Festival that is held every summer.
Located just east of central Tokyo, Sumida can be accessed from Tokyo Station by train within approximately 30 minutes. The JR Sobu Line and Toei Oedo Line both run through Sumida, with Ryogoku Station being the closest connection to most of the ward's main attractions.
PICK UP
TABATA C (GUEST HOUSE) (Former Tabata 3)

NAKANO SHIMBASHI (TOKYO SHARE HOUSE)

OJIMA TOKYO D (Former Ojima Tokyo 4)

SUGINAMI OGIKUBO (TOKYO SHARE HOUSE NEAR SHINJUKU)

YOYOGI KOEN B (Former Yoyogi Koen 2)

MINATO-KU TAKANAWA (TOKYO APARTMENT & SHARE HOUSE)
RELATED PROPERTY
MEGURO APARTMENT A (Former Meguro Apt.)

NUMABUKURO C (Former Numabukuro 3)

NAKAMEGURO (TOKYO SHARE HOUSE & GUEST HOUSE)

SHINJUKU KAGURAZAKA (TOKYO SHARE HOUSE)

Male Only

SHINJUKU AKEBONOBASHI B (Former Akebonobashi 5)

Along with the Tokyo Tower, the TOKYO SKYTREE stands as a symbol of Tokyo. Constructed in 2012 as the world's tallest self-supporting tower, the TOKYO SKYTREE features a shopping complex and two observatory decks where visitors can experience stunning panoramic views of the city.
Sumida is also a popular ward for various seasonal events. Each year, tens of thousands of visitors stroll along the Sumida River to soak in the beautiful cherry blossoms during the spring season. The Sumida River Fireworks Festival is an annual festival held on the last Saturday in July over the Sumida River.
Sumo is one of Japan's oldest and most popular sports, and a highly authentic Japanese cultural experience that attracts many visitors throughout the year. The Ryogoku Kokugikan, the center of sumo in Japan, serves as the venue for the three grand tournaments held in January, May and September every year. Even when there are no tournaments being held, the Sumo Museum located on the first floor of the Ryogoku Kokugikan is an excellent place to learn about the history of sumo.
Sumida offers a wide range of excellent Japanese language schools
The International Intelligence School focuses on the four basic skills (reading, writing, listening and speaking) to enable students to communicate in Japan. In addition to teaching Japanese, the school also encourages students to absorb knowledge relating to various fields such as IT so that they can better express themselves.
The Tokyo Fuji Language College, the first Japanese language school in the TOKYO SKYTREE area, helps equip students with the necessary language skills to strive in Japan. With support from their group of veteran Japanese language teachers, students can gain a deeper understanding of the Japanese culture.
 SAKURA HOUSE offers many accommodation options in Sumida
The new Kameido share house near the Kameido Tenjin Shrine enables visitors to stay near central Tokyo while providing an authentic Tokyo shitamachi experience. The share house can be easily accessed from Kameido Station on the JR Sobu Line and Tobu Kameido Line, Kinshicho Station on the JR Sobu Line and Hanzomon Line and Oshiage Station on the Hanzomon Line, Toei Ginza Line and Keisei Oshiage Line, all within 20 minutes by foot.
In addition to being surrounded by various tourist attraction sites such as the TOKYO SKYTREE, it is also within walking distance of many local Japanese restaurants, grocery stores and Don Quijote, a popular discount chain store where you can find everything from souvenirs to cosmetics.