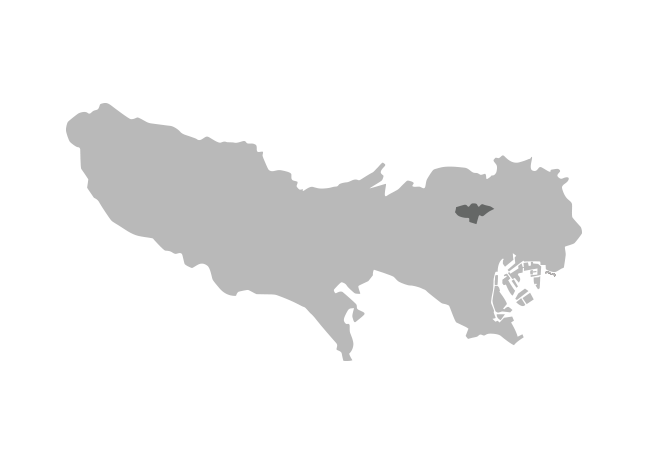 Hang out in energetic Ikebukuro, one of Tokyo's most charismatic and down-to-earth neighborhoods in Toshima
Toshima Ward is best known for its high-activity and exciting neighborhood of Ikebukuro. Accessible by train from Tokyo Station in 17 minutes, Ikebukuro Station is a major commuter hub that serves multiple train and subway lines, handling over a million passengers a day. It's the second busiest train station after Shinjuku Station.
Unsurprisingly, there is no shortage of shops, restaurants, department stores, and other establishments to choose from in the areas surrounding the station.
Entertainment is a huge part of the Ikebukuro's unique culture with many venues and theaters. Ikebukuro Nishiguchi Park offers live music shows and open-air events, while theater, opera, and dance performances can be enjoyed at the Tokyo Metropolitan Theater. Shin-Bungeiza shows a wide variety of classic and independent films.
PICK UP
TABATA C (GUEST HOUSE) (Former Tabata 3)

NAKANO SHIMBASHI (TOKYO SHARE HOUSE)

OJIMA TOKYO D (Former Ojima Tokyo 4)

SUGINAMI OGIKUBO (TOKYO SHARE HOUSE NEAR SHINJUKU)

YOYOGI KOEN B (Former Yoyogi Koen 2)

MINATO-KU TAKANAWA (TOKYO APARTMENT & SHARE HOUSE)
RELATED PROPERTY
MEGURO APARTMENT A (Former Meguro Apt.)

NUMABUKURO C (Former Numabukuro 3)

NAKAMEGURO (TOKYO SHARE HOUSE & GUEST HOUSE)

SHINJUKU KAGURAZAKA (TOKYO SHARE HOUSE)

Male Only

SHINJUKU AKEBONOBASHI B (Former Akebonobashi 5)

While Ikebukuro may be an ideal place to live for the fun-seeking, city-loving crowd, for those wanting a less action-packed neighborhood in Toshima, quiet and peaceful areas like Zoshigaya or Sugamo might be a better choice.
One of Toshima's most dynamic landmarks is Sunshine City, known as Tokyo's first city within a city. The huge urban theme park offers restaurants, indoor theme parks, a planetarium, an aquarium, and more. Sunshine City is recognizable by its 250-meter skyscraper, from which visitors can enjoy a breathtaking city view.
Just north of Sunshine City is a well-loved shopping street called Otome Road, a center for otaku culture specifically catering to the female customer. With butler cafes (a male version of the maid cafe), cosplay shops, and tons of manga shops to browse through, it's a dream come true for the female otaku.
Another notable Toshima landmark is Myoko-Ji Temple—according to legend, the temple is home to Lady Oiwa's grave. In Japan's most famous ghost story, the beautiful Lady Oiwa met an unfortunate end and is now believed to come back to haunt people who wronged her.
Learn Japanese in the exciting and charming neighborhood of Ikebukuro
Just eight minutes on foot from Ikebukuro Station, An Language School Ikebukuro offers individual counseling for each student and free classes on mathematics, science, and English (TOEIC/TOEFL preparation) on top of Japanese language instruction.
Sunshine College in Ikebukuro has been recognized by the Tokyo Immigration Bureau as an adequate school, so there are fewer documents required when applying for student visas, making it an easier process.
With a job-hunting guidance system in place, Sunshine College helps students with career development after graduation.
The ISI Japanese Language School is another great school that meets the individual needs of each student. From learning conversational Japanese to prepping for entry into top Japanese universities, students can expect excellent guidance from their teachers. With immersion-style teaching, students can achieve their goals at a faster pace.
 SAKURA HOUSE makes it easy to experience the exciting Ikebukuro lifestyle
Enjoy delicious international food outside at SAKURA CAFE, which has one of the largest terraces in Ikebukuro, just a three-minute walk from Ikebukuro Station (https://www.sakura-cafe.asia/en/ikebukuro/).
Just a short distance away is the Kanamecho Ikebukuro 2 apartment and share house. Located within walking distance of the Rikkyo University campus and one stop away from Ikebukuro on the Tokyo Metro, it's popular among students and working professionals.
For a quieter environment, try the Zoshigaya share house and guesthouse, within walking distance of the famed Waseda University. It's a four-minute walk to Omokagebashi Station on the Toden Arakawa Line.
To Ikebukuro, Shinjuku, and Shibuya, the subway Fukutoshin Line is highly convenient.
In Higashi Nagasaki, just two stops away from Ikebukuro, are two share houses/apartments available within a short distance of each other—Higashi Nagasaki Terrace and Higashi Nagasaki B.
The Higashi Nagasaki Station on the Seibu Ikebukuro Line is four minutes away, with a convenient 24-hour Seiyu supermarket nearby.