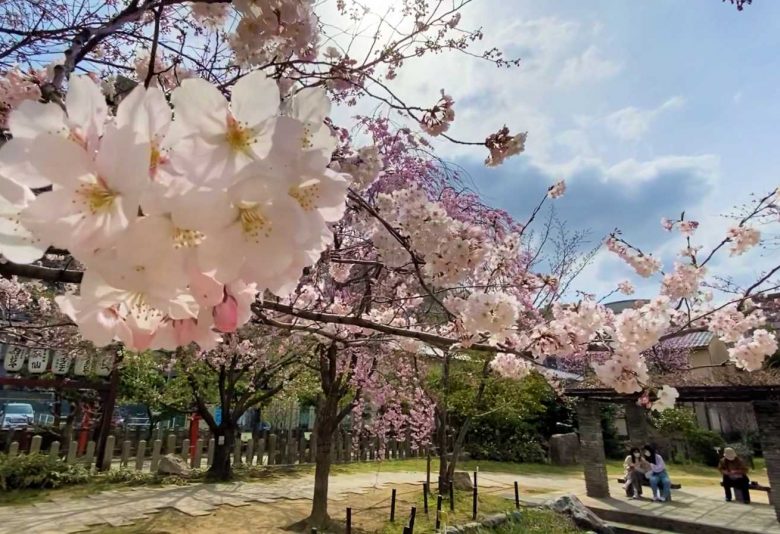 2022/05/02 (Mon)
Living in Japan
SAKURA HOUSE during April of 2022
Finally warmer temperatures showed the beginning of April in Japan. This is a month for new beginnings. Whether it be changing jobs, starting an internship, beginning classes at a Japanese language school, or commencing the study course in a university in Tokyo or Kyoto, we have once again welcomed many new faces, and some faces we know as well.
Lets take a quick look at what April brought our way.
Sayonara sakura

April started, of course, with the unofficial national flower of the cherry blossoms ("sakura" in Japanese). Many of the areas around our apartments, share houses and guest houses have invited our residents to walk around with their cameras and enjoy this special time of the year. Our staff has also been sharing a bit of this beautiful flowers on their way around the city.
If you haven't seen any of our pictures/videos yet, make sure you follow us on social media to stay updates.
Facebook  |  Instagram (Tokyo)  |  Instagram (Kyoto)  |  Twitter
New beginnings and re-encounters

As usual, many new faces have come to our Shinjuku Lounge Office in search of a new home in Tokyo as well as check-in at our Kyoto Machiya Houses and Share Houses. This month we had the pleasure of assisting many students, foreign working professionals, couples and families as well. It is certainly a pleasure to be able to offer them all a most suitable accommodation option for their needs while pursuing their goals in Japan.
We also got the chance to enjoy some lovely conversations with them all while visiting their share houses and guest houses.
Bites and delights

Just as important as finding a suitable accommodation is finding a pleasing neighborhood. On our staff's way to our houses, we continue to introduce some interesting shops, culinary delights, parks and photogenic spots around our properties.
If you are not sure where to stay in Tokyo, you can let us know what kind of ambiance you may be comfortable with. We shall keep working hard to find the most suitable location for your life in Japan.
Smooth transfer between Tokyo and Kyoto

This month again, our Kyoto residents reminded us how convenient it is to have Sakura House in both of these cities. It can be burdensome to search for an accommodation and then do all the registration. But if you are already a resident of Sakura House, most of the paperwork is done, making it a smooth and easy process.
On our residents return to Kyoto, they brought our staff the iconic Tokyo Banana sweets. How thoughtfull!
Assistance and dedication

Not all who come to our Shinjuku Lounge Office arrive for their check-in or to cover their next stay fee. Our office continues to be open every single day of the year from 08:50 to 17:50 to help any of our residents with their needs of life in Japan. Sometimes it may be about a letter from the government, the search of a new room, or even to conduct a quick room viewing. We are here to help and support your goals, so come visit us.
If you would like assistance in finding your home in Tokyo or Kyoto, get in touch with our multilingual staff anytime. You can also see our rooms and apartments live from the comfort of your home with an Online Room Viewing. There is no excuse to postpone it, get in touch with us and lets begin your accommodation preparations in Japan.
SAKURA HOUSE
Nishi-Shinjuku K-1 Bldg. 2F
7-2-6 Nishi-Shinjuku, Shinjuku-Ku Tokyo, Japan
Postal code: 160-0023
Google map
From Japan:
From outside Japan:
Mail:
Office hours:

8:50 am to 8:00 pm
We are open every day of the year.
Tokyo time:

15:14(We are open now!)