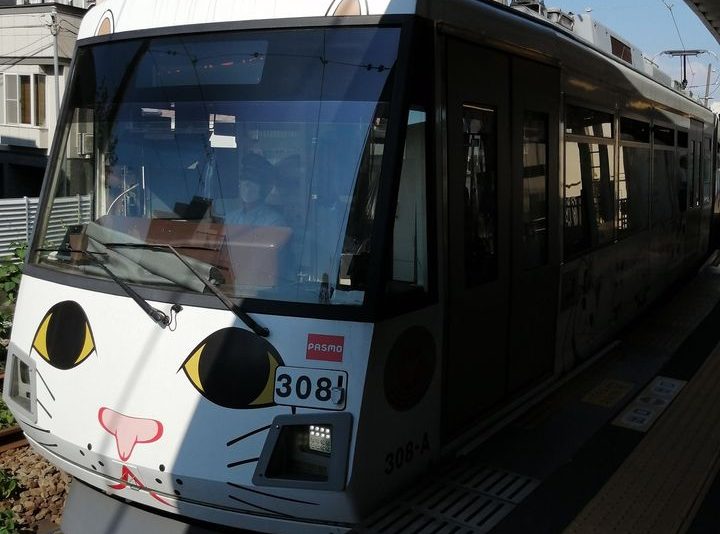 2021/08/15 (Sun)
Living in Japan
Setagaya Kamimachi Cat Train
Setagaya Ward a nice area to reside
From all Wards in Tokyo Setagaya has the biggest population and is one of the most popular wards in Tokyo. The area has a peaceful suburban-style residential area with a lot of green and perfect for families who want to live in a quiet neighbourhood. Setagaya Ward has a good access to Shibuya and is famous for its parks and the Tama River where you can easily relax and do some sports activities. Since it is not far from Shibuya can find a bit fancy neighbourhoods like Shimo-Kitazawa what it famous for its trendy second hand fashion shops and bars.
Cat Train!
Last time when we explored Setagaya area we had the chance to ride the cute Setagaya Line Tram. The whole design of the cars is Manekineko. The Setagaya Line is one of the last remaining Trams in Tokyo and running between Shimotakaido and Sangenjaya.
Also the Setagaya Line information map is really cute. It shows each stop with its most famous or interesting spot.

Living with Sakura House in Setagaya
If you are looking for a Tokyo Apartment For Rent in Setagaya area we can suggest you are Kamimachi Apartment Just between Sangenjaya and Shimotakaido. 
SETAGAYA KAMIMACHI APARTMENT (TOKYO APARTMENT)
SAKURA HOUSE
Nishi-Shinjuku K-1 Bldg. 2F
7-2-6 Nishi-Shinjuku, Shinjuku-Ku Tokyo, Japan
Postal code: 160-0023
Google map
From Japan:
From outside Japan:
Mail:
Office hours:

8:50 am to 8:00 pm
We are open every day of the year.
Tokyo time:

15:46(We are open now!)