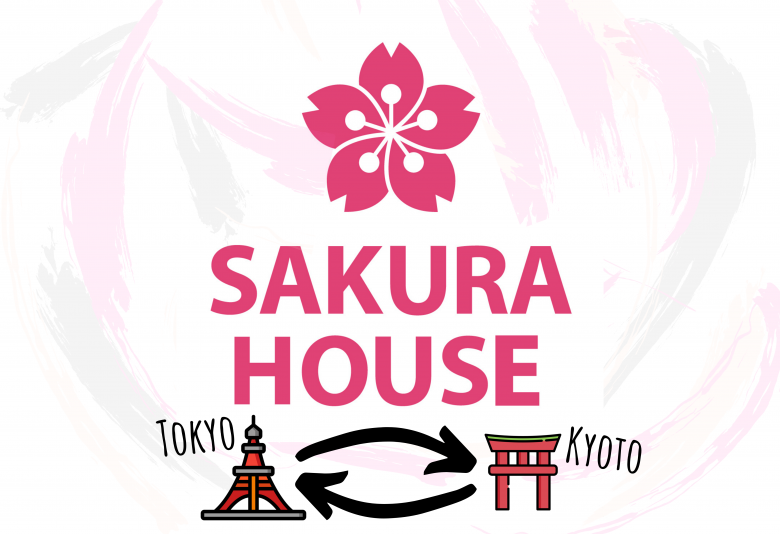 2019/12/20 (Fri)
Living in Japan
Tokyo & Kyoto with SAKURA HOUSE
Did you know that it is know possible to plan your stay in Tokyo and Kyoto with Sakura House?

Tokyo has always been the city to see while in Japan. It is the target not only of travelers in search of a cultural experience, but also of overseas students, interns and foreign workers searching to enhance their abilities while sinking into one of the most unique cultures in the world.
Kyoto, on the other hand, has for long be known as the home of a great number of temples and shrines, and its history is as vast and beautiful as its nature and yearly events. Many of our residents have come as interns and students looking to embrace the Japanese lifestyle at a slower pace while getting to know the most historical characteristics that this city has gone through during its more than 1.000 years as capital city.
Travelers, of course, we always have plenty who come in search of an economic yet safe and friendly environment. It is with our options in Tokyo and Kyoto that we can allow for all of our residents to enjoy the beauty of both cities for as low as ¥1,500/night!

As an example, it is possible to stay in Tokyo's NISHIARAI DAISHI while enjoying its quiet area during the night and its good access options to the city center during the day. Being a large dormitory, it not only helps to keep the travel budget low, but also meet other travelers, get tips, make connections and even good lasting friendships, all in the residents community of Sakura House.
The same goes for our newest house in Kyoto, KYOTO IMADEGAWA ANNEX. This 3 storey house located in the heart of the city and surrounded by some of the most well known landmarks, offers different types of dormitory rooms that shall help you feel the warmth and welcoming atmosphere of our community of residents. All in a a traditional house modernized for convenience and a better hospitality.

Skip having to refill all the paperwork once again. Save time by avoiding several hours in front of the computer looking for an accommodation. You let us know your travel dates, we give you our best option available.
Long term or shorts term, weekly, monthly, daily stays, just inquire by sharing the details of your search and let us do the work for you.
Tokyo and Kyoto have never been so easily accessible as they are now. Not only the "shinkansen" (bullet train) connects these cities, but also daily buses and night-time buses offer great options to allow you to keep more money in the pocket to enjoy your trip. If you are in doubt, just let our staff know and we can certainly help you out with that as well.

SAKURA HOUSE ・ https://www.sakura-house.com/ ・ [email protected]
SAKURA HOUSE
Nishi-Shinjuku K-1 Bldg. 2F
7-2-6 Nishi-Shinjuku, Shinjuku-Ku Tokyo, Japan
Postal code: 160-0023
Google map
From Japan:
From outside Japan:
Mail:
Office hours:

8:50 am to 8:00 pm
We are open every day of the year.
Tokyo time:

05:27