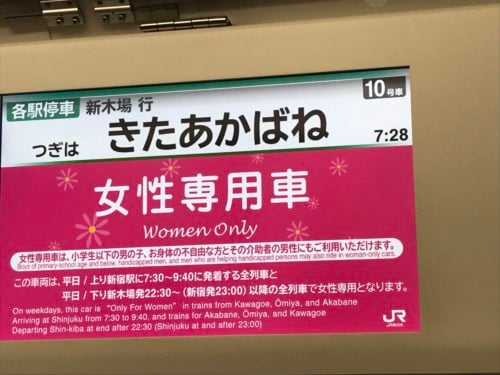 2019/10/04 (Fri)
Living in Japan
One of Japanese interesting culture
If you have been to Japan before or you know about Japan very well, I think you have already found this interesting Japanese culture on the local train.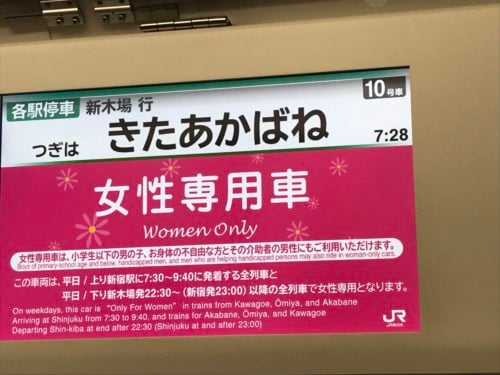 When you take the train to go somewhere in Japan, you may be seeing this pink sign on a part of platform and on the windows of the trains. Which means during the specific time, only women are allowed to be in the designated car. You may be curious why Japan or Japanese has such an interesting culture and what is the purpose of this.This is because in order to prevent sexual criminal against women while they are getting on the train. In the past, the number of sexual criminals against women was increasing and Japan has decided to let women be in a safer place.

When I asked my international friends about this policy, they told me that they didn't have such an interesting policy or action in their home countries and to them, it was one of the culture shock when they came to Japan for the first time. Does your country have it? What do you think about this?

SAKURA HOUSE
Nishi-Shinjuku K-1 Bldg. 2F
7-2-6 Nishi-Shinjuku, Shinjuku-Ku Tokyo, Japan
Postal code: 160-0023
Google map
From Japan:
From outside Japan:
Mail:
Office hours:

8:50 am to 8:00 pm
We are open every day of the year.
Tokyo time:

05:32