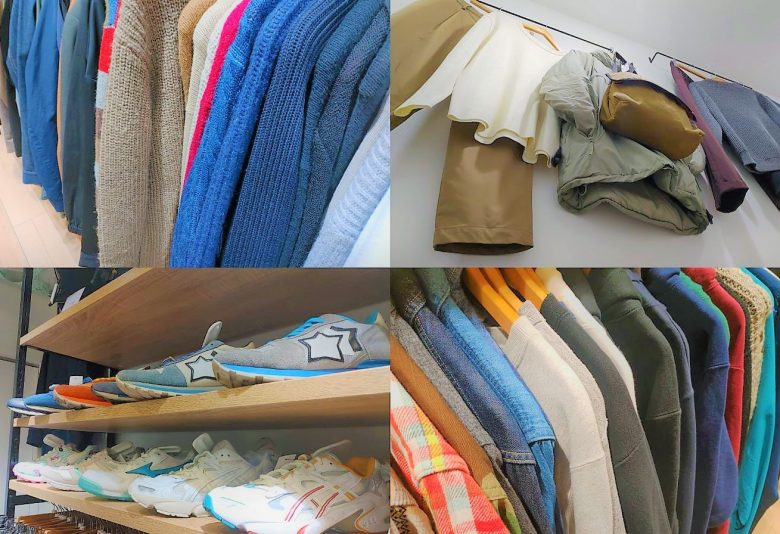 2020/12/08 (Tue)
Living in Japan
Higashi Koenji or THE Place Where Time Travel is Possible
Koenji is known as the best place where you can find western nostalgia. Here you can feel time melting. Getting your hand on merch collector items from the 70s, vintage garments from the 50s, retro record stores that are still selling vinyl and even tapes from the 80s will make you feel like set back in time.  
Koenji is connected to Higashi Koenji by a road that basically consists of those nostalgic fragments of the past in form of stores lined up, one next to the other.
We can truly recommend this place to the people who answer the following questions with a big YES!
Are you listening to music the retro way and are by any chance are in possession of a vinyl or CD collection?

The neighborhood around Koenji and Higashi Koenji station will let collectors' hearts beat faster. Find new underground and old classics you have always been searching for.
EAD Record
BASE
BE-in records
are just to name a few…
Do you still think that back in the days your grandma or grandpa was more fashionable than the rest of the world and actually enjoy diving through their old clothes?

A myriad of thrift stores will increase the chances that you find the piece you were longing for ages. From 80s sweats to 50s cocktail dresses to handmade cosplay fashion. Find yourself a unique item where you can be sure that you are the only one wearing it.
Are you a toy otaku and there still a few spots left on your collectors' shelf?


If you are thinking about browsing for your favorite cartoon character from the 70s like Garfield or Sesame Street, or you simply cannot walk away from Luke Skywalker or Han Solo figurines, because you're deeply convinced that Star Wars is the best movie ever made, then Toy 2000 is probably the best or the worst place for you to be (because this store will surely empty your pockets).


Not only all those fancy shops are what makes this area so recommendable but there are also a lot of other spots that make this easy to live in.
Here are some other impressions around the area of our recently opened share house and apartments in Higashi Koenji. A temple, supermarkets, and restaurants in close proximity to our new SAKURA HOUSE HIGASHI KOENJI!





Our new apartment and share house recently opened in HIGASHI KOENJI.
https://www.sakura-house.com/building/higashi-koenji

Looking for a stay in a relaxed atmosphere, please surely check it out!
SAKURA HOUSE
Nishi-Shinjuku K-1 Bldg. 2F
7-2-6 Nishi-Shinjuku, Shinjuku-Ku Tokyo, Japan
Postal code: 160-0023
Google map
From Japan:
From outside Japan:
Mail:
Office hours:

8:50 am to 8:00 pm
We are open every day of the year.
Tokyo time:

06:39