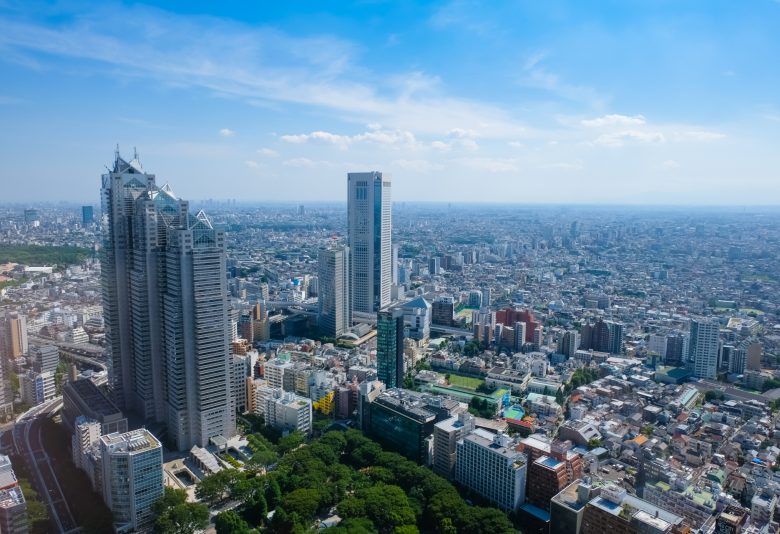 2020/02/29 (Sat)
Living in Japan
New Opening: HATAGAYA ANNEX 1 & 3 for Families and Group Stays
We are happy to announce that we recently opened 2 more buildings for bigger group stays!
Location and access
Located right next to our SAKURA HOTEL HATAGAYA, just 2 stops from Shinjuku Station, it is the perfect starting point to explore Tokyo.

It is also easily accessible from both Haneda Airport and Narita Airport.
The closest station is Hatagaya Station on the Keio New Line, just 2 stops from Shinjuku Station. From Hatagaya Station to the hotel it only takes 2 minutes walk.

Layout
The Annex building is located right behind our SAKURA HOTEL HATAGAYA.

There is a total of 3 Annex buildings with the new Annex 1 and and Annex 3.
Each Annex building has 2 floors and each unit comes with a separate entrance.

*Grey stairs mark emergency exit routes.

Rooms
The rooms 101 and 103 on the first floor (for all fellow Europeans out there – the ground floor) are equipped with bunk beds and can accommodate up to 6 people. Each bed has curtains and their own light and the room comes with it's own separate kitchen & dining room as well as WC and shower.




On the second floor (rooms 201 and 203) modern and classic Japanese style meet. The bedrooms are equipped with tatami flooring an guests sleep on futons.
Each of the second floor rooms can fit up to 4 people and comes with and own kitchen, WC and shower room.




The rooms 103 and 203 are connected via an indoor staircase and are perfect for big groups for up to 10 people to stay together in one house.

Between bedrooms and kitchen & dining room there are sliding doors that can be closed. Even if one part of your group or family stays up longer than the rest, you can still close the bedroom door and get some beauty sleep.

SAKURA HOTEL & SAKURA CAFE
Our SAKURA HOTEL front desk as well as the cafe are open 24 hours, featuring international cuisine and rare varieties of beer from overseas.

At the cafe you can get drinks as well as affordable lunch and dinner (on average 500 JPY for lunch and 1500 JPY for dinner).
There is also a Muslim-friendly Halal menu available!

You can find the current menu here on the SAKURA CAFE HATAGAYA website.

Another unique feature of the SAKURA HOTEL HATAGAYA is the prayer room on site.

Whether you are traveling with your family, a group or sports team, HATAGAYA ANNEX is the perfect place to stay!
SAKURA HOUSE
Nishi-Shinjuku K-1 Bldg. 2F
7-2-6 Nishi-Shinjuku, Shinjuku-Ku Tokyo, Japan
Postal code: 160-0023
Google map
From Japan:
From outside Japan:
Mail:
Office hours:

8:50 am to 8:00 pm
We are open every day of the year.
Tokyo time:

06:17