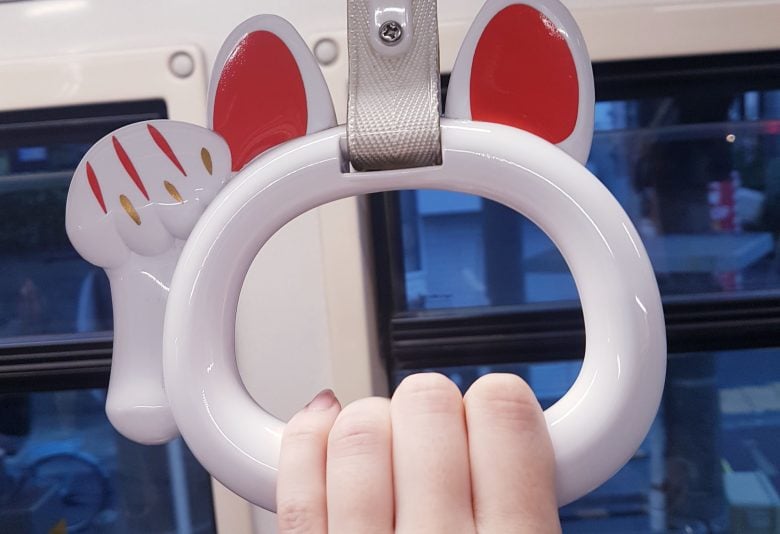 2020/05/19 (Tue)
Living in Japan
How To Buy a Commuter Pass
If you are frequently travelling between two stations for example for work, university, school etc. it might be worth considering buying a commuter pass.
What is a commuter pass?
A commuter pass allows you unlimited travel between two designated stations or designated routes.
You can buy a commuter pass for 1 month, 3 months and 6 months and it will be saved either on an existing or a new IC card like Suica or PASMO. You can charge these IC cards with additional money if you for example take other routes that are not covered by your commuter pass and can only use this one card for public transport.
The information regarding you commuter pass will be printed on your card, for example the route (between which stations), the validity period as well as your name. No worries, when you renew the pass on the same IC card, the previous print will be removed first.

How much do I save?
Let's take a look at two example calculations for different routes and a person who is traveling between those places 21 days a month, which roughly means each weekday:
Example 1: Between Sendagaya Station and Shinjuku Station
Example 2: Between Futako-Tamagawa Station and Shinjuku Station

The best place to check fares and commuter pass prices is HyperDia offered by Hitachi Systems, Ltd..
How to buy a commuter pass?
You can buy commuter passes at designated ticket machines and sales counters in some stations, especially the bigger ones. If you are getting a student discount it is not possible to buy the pass via a ticket machine.
The procedure on the machines differs a bit depending on the type and not all of them offer English language support. You will need to use specific ticket machines that say 定期券 (teikiken) or"commuter pass".
In our example we used a JP ticket machine at Sendagaya Station.

If the machine offers English, you might want to switch the language setting to English first:

Let's get started!
First choose pass, in this case the light pink button on the top right

2. Choose if you want to get a new pass or renew an existing pass. The first time you will use "new pass"

3. Choose the kind of pass you would like to buy. In this case a "commuter pass"

4. Choose the starting station of your pass

5. Type in and choose the arrival station for your pass

6. Choose your desired route. Sometimes there are different routes available, make sure you choose the one you will usually take. Afterwards confirm the route


7.  You then have to decide whether you want to buy a new IC card, in this case a Suica, print it on a magnetic pass or use a Suica you already have. We would recommend to use one IC card for all of your train rides, as it is less complicated and easy to use. If you do not have a personal IC card yet, you will need to register the card on your name in the next step. Required will be your name, gender, date of birth, and phone number. If you loose your card or it gets stolen, you can receive a new IC card or get it back if it is registered.

8. I already have a card, so I insert my existing Suica

9.  Choose the duration of your commuter pass, either 1 month, 3 months or 6 months

10. Choose the validity period of your pass

11. This step is optional. You can charge you Suica for train rides that are not covered by your commuter pass, but you can also do this any time at a ticket machine. If you want to skip this step press "No Charge"

12. Pay the shown amount and your commuter pass will be issued. There will be a print on your card stating the information mentioned above on your card. 

Congrats! You bought your first commuter pass!
There is one important thing to keep in mind: If you use different railway companies, you will need different commuter passes.
For example when traveling from Futako-Tamagawa Station to Shinjuku Station you will take the Tokyu Den-en-toshi Line to Shibuya and from Shibuya a JR line, probably JR Yamanote Line. For the first part you need a commuter pass from Tokyu Corporation and the second one from JR.
SAKURA HOUSE
Nishi-Shinjuku K-1 Bldg. 2F
7-2-6 Nishi-Shinjuku, Shinjuku-Ku Tokyo, Japan
Postal code: 160-0023
Google map
From Japan:
From outside Japan:
Mail:
Office hours:

8:50 am to 8:00 pm
We are open every day of the year.
Tokyo time:

05:42