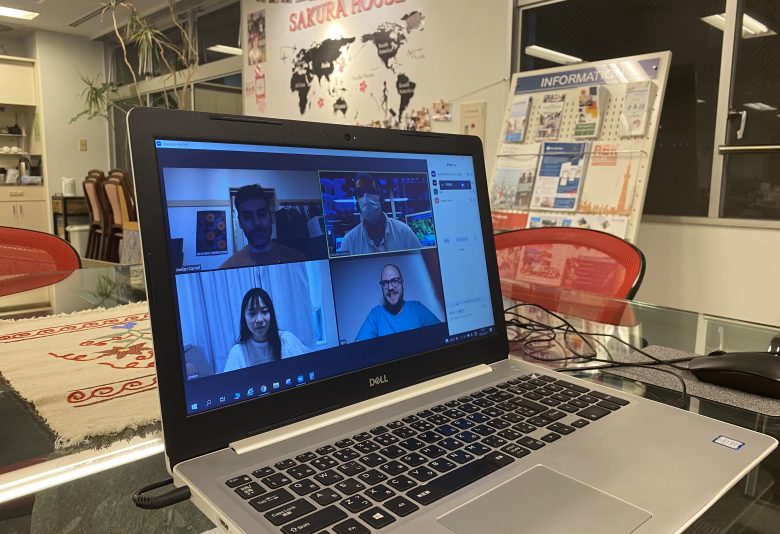 2021/08/24 (Tue)
Living in Japan
It is always good to keep in touch with our previous residents!
We have been able to organize a remote reunion with 3 of our previous residents of YOYOGI UEHARA shared house.
More precisely, 4 of our previous residents since the staff making the meeting was one of their roommates.
This meeting was scheduled with the intention of keeping in touch with the people who have lived at SAKURA HOUSE, find out what they have become: are they still in Japan or did they settle in another country? It was also a good occasion to ask them if they would like to share some of their memories.



We were happy to learn that they are still in Japan and have now their own apartment.
They seem to all doing really great!

We are happy to have taken part in the first steps of their journey in Japan!!!!!



If you are interested about sharing your past and current experiences with us, don't hesitate to contact us.
We will be glad to organize those kind of reunion more often.
If you want to experience the life in shared house as our previous residents did, find more detail about our YOYOGI UEHARA shared house via the link below.
https://www.sakura-house.com/building/yoyogi-uehara-nishihara
SAKURA HOUSE
Nishi-Shinjuku K-1 Bldg. 2F
7-2-6 Nishi-Shinjuku, Shinjuku-Ku Tokyo, Japan
Postal code: 160-0023
Google map
From Japan:
From outside Japan:
Mail:
Office hours:

8:50 am to 8:00 pm
We are open every day of the year.
Tokyo time:

02:14