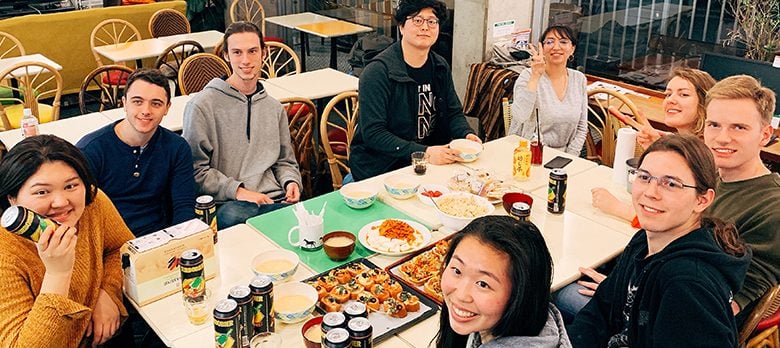 2019/10/04 (Fri)
People in SAKURA HOUSE
Free shared kitchen facilities at Sakura Hostel Asakusa
For those of you have been to Tokyo and stayed in a Hostel, some of you may agree that it is still rare to find a free share kitchen with spacious lounge that allows to you socialize and prepare meals matched to your own preference.

Sakura Hostel Asakusa, is located in the historical part of Tokyo and a number one tourist destination for all many foreign travelers.

That fact that is located in the main tourist area, it is a common thing to find over priced foods and find it quite expensive to eat out.

Sakura Hotel Asakusa is blessed with a FREE shared kitchen that is fully equipped with kitchen cutlery and appliances that will enable you to make your own food and cut down on eating costs while you a travelling Japan.
SAKURA HOUSE
Nishi-Shinjuku K-1 Bldg. 2F
7-2-6 Nishi-Shinjuku, Shinjuku-Ku Tokyo, Japan
Postal code: 160-0023
Google map
From Japan:
From outside Japan:
Mail:
Office hours:

8:50 am to 8:00 pm
We are open every day of the year.
Tokyo time:

00:27