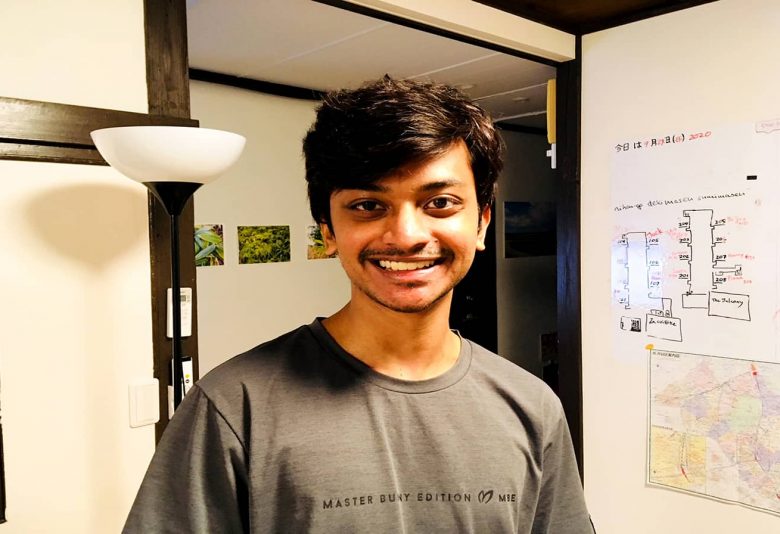 2020/10/27 (Tue)
People in SAKURA HOUSE
Resident Stories vol.013

He shared with us he was planned to come with his business partner together for this trip in Tokyo, somehow his partner cannot come anymore, so he only stay for 2 months at our lovely share house SENDAGAYA GAIEN and now already back to Barcelona. 'I will be back with my partner again', waving hands and he said. We hope to seeing you and your partner soon!


We met a nice resident from India. The first time we met him I said "Namaste!"(Hello in India) but he answered by the Japanese word "Nani?"(What's up?). He could speak Japanese very well! He is working at a Japan Infrastructure research company, when he graduated the university, Japan company came to his Indian university to recruit him, intelligent Indian students! it's a really awesome story! Also, we're talking about the famous Bollywood movie "Muthu" filmed when he was a child. But it's his favorite one. It's the most popular Indian movie in Japan as well as "3 idiots" We got a really great time!!
Thank you



SAKURA HOUSE also has a 14-days quarantine plan.
For those who are planning to stay for 3 months or longer from October 2020 and visit Japan for the following purposes, The immigration deregulation schedule has been announced.
– Business
– Medical-related
– Education-related
– International students

Please contact us!!!

SAKURA HOUSE
Nishi-Shinjuku K-1 Bldg. 2F
7-2-6 Nishi-Shinjuku, Shinjuku-Ku Tokyo, Japan
Postal code: 160-0023
Google map
From Japan:
From outside Japan:
Mail:
Office hours:

8:50 am to 8:00 pm
We are open every day of the year.
Tokyo time:

01:50