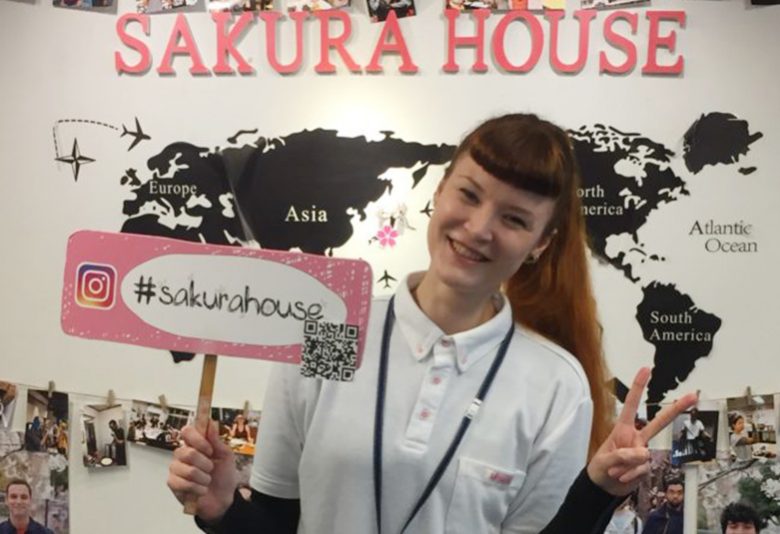 2019/10/04 (Fri)
People in SAKURA HOUSE
Jessica, our new SAKURA HOUSE staff!
Hello, my name is Jessica and today is my first day at SAKURA HOUSE's Resident Relations team!

I was born and raised in Germany, but soon noticed that I love traveling.
At the age of 19, I had my first big solo trip to Tokyo, where I stayed for a month and experienced the Japanese summer heat and humidity for the first time. I rented an apartment via SAKURA HOUSE as it was easy and affordable, and visited a language school in Shin-Okubo.
In the following years I studied Business Information Systems and started working in Germany, but also had the amazing opportunity to live in the Dominican Republic for a few months.



However, 11 years later, I still always had Tokyo on my mind.
I took the last opportunity for a working holiday in Japan and arrived in Tokyo in the middle of March. The following three months I visited a Japanese language school to relearn the basics, however, it is still a long way to go and on some days I wonder if I will ever be able to read Kanji. But I am trying to get a little bit better every day.

Besides being a passionate traveler, I am a coffee addict, like kite surfing, tattoos, checking out the newest Netflix series and meet with with friends. To learn a bit more about myself, I answered the following 5  questions:
What was the most embarrassing moment you remember?
I locked myself in a bathroom in a house in Dominican Republic once, despite being told in advance not to lock the door because the lock was broken. Well, in the end it took me about half an hour until somebody heard me through a window and at least 5 people breaking open the door until I was free again.
What is the closest thing to real magic?
Me producing something edible in the kitchen.
Leo.
Not anymore, but I used to have 3 hamsters, 2 guinea pigs and 5 rabbits.
What was your favorite day trip from Tokyo?
My favorite so far was Kamakura. I can only recommend everyone to go!
I am looking forward to meet you and am more than happy to help you with any questions you might have, either in English or German or simple Japanese.

よろしくお願いします!
SAKURA HOUSE
Nishi-Shinjuku K-1 Bldg. 2F
7-2-6 Nishi-Shinjuku, Shinjuku-Ku Tokyo, Japan
Postal code: 160-0023
Google map
From Japan:
From outside Japan:
Mail:
Office hours:

8:50 am to 8:00 pm
We are open every day of the year.
Tokyo time:

23:45