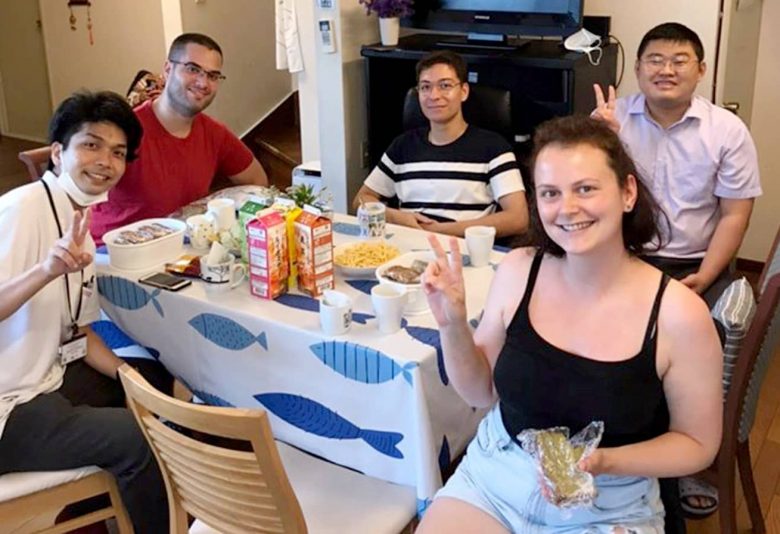 2020/07/15 (Wed)
People in SAKURA HOUSE
Resident Stories vol.07

He is a hard worker who works for Rakuten Office, and stays with his friend at ASAKUSA KURAMAE.
We visit them and set up another single bed for the 2nd person for a more cozy living environment.
We are happy to see their smiling.


One of our friendly residents in SAKURA HOUSE ASAKUSA KURAMAE!
He is working at a spice company, and loves to share his life experiences with people around him.
He made one more set of breakfast for "Poha" and "Chai" to our staff, and it's so delicious!
Thank you a lot!!


We are visiting our residents and sharing with everyone the heath and yummy wild herb chiffon cakes and organic carrot leaf tea.
Maybe your share house will be the next one.

SAKURA HOUSE
Nishi-Shinjuku K-1 Bldg. 2F
7-2-6 Nishi-Shinjuku, Shinjuku-Ku Tokyo, Japan
Postal code: 160-0023
Google map
From Japan:
From outside Japan:
Mail:
Office hours:

8:50 am to 8:00 pm
We are open every day of the year.
Tokyo time:

01:30