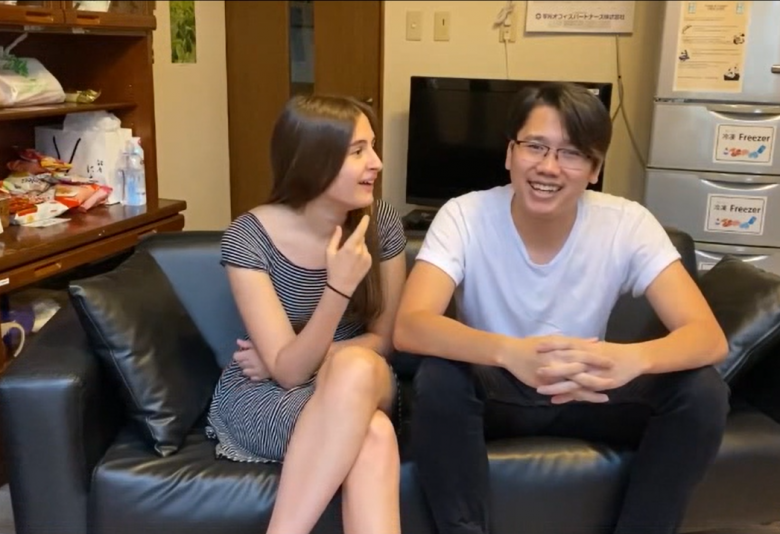 2020/07/31 (Fri)
Living in Japan
Sakura Interview in KUNITACHI HOUSE
Konnichi-wa!
Japan is really HOT and HUMID  now.
But, We met our COOL residents staying KUNITACHI HOUSE.
With Carrot leaf tea and Dandelion cake, we visited KUNITACHI HOUSE!
Getting tea and cake, We shared each Japan Story together.

Our COOL  resident Irene-san and Hero-san
They are working at IT company.
They told us 
From why they chose SAKURA HOUSE to What is most favorite thing in Japan 

During interview, they always kept smiling! 
It was a short time, but we had a really perfect time.
Promising to meet again next time, we finished the interview.
Also, We are looking forward to the day we will have an interview with you reading this article!
Have a nice day!
Here is Full version Interview!
SAKURA HOUSE
Nishi-Shinjuku K-1 Bldg. 2F
7-2-6 Nishi-Shinjuku, Shinjuku-Ku Tokyo, Japan
Postal code: 160-0023
Google map
From Japan:
From outside Japan:
Mail:
Office hours:

8:50 am to 8:00 pm
We are open every day of the year.
Tokyo time:

15:31(We are open now!)