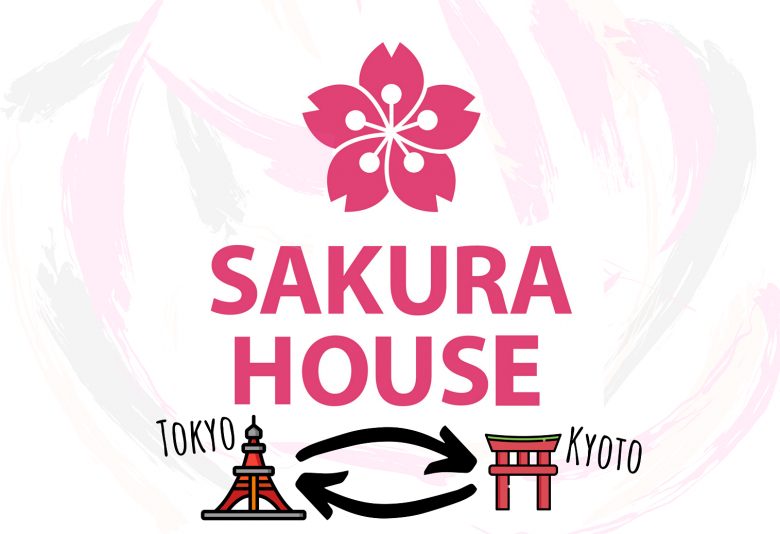 2021/07/21 (Wed)
Living in Japan
Comments on staying in Tokyo and Kyoto houses
Traveling to Japan is a wonderful adventure, but for many it can also be easy to get anxious and worried. The great difference in culture and language can be scary, that's why having a supportive environment in your monthly rental accommodation is a way to secure your peace of mind and safety.
Our multilingual staff have taken the time to sit down with our multicultural residents in our private apartments, the housemates of our share houses and the friendly dormmates of our guest houses in both Tokyo and Kyoto, to see what their experience has been like.
Take a look below at some of the videos we have taken throughout these past few years.
Staying in Tokyo and in Kyoto
Axel has begun his journey with Sakura House in Tokyo, where he could discover the exuberant urban beauty that the city has to offer. However, by the end of his stay, he decided to change pace a bit and move to our machiya share house in Kyoto. Here he could meet more housemates from all over the world and share life experiences.
Axel stayed at Sakura House KYOTO ANNEX: https://www.sakura-house.com/building/kyoto-annex
Making the best of every situation
Becky came to Tokyo as a tourist but got stuck due to the pandemic outbreak of 2020. Sakura House welcomed her extended stay without problems and she could take advantage of this time to further explore her love for the Shimokitazawa area.
Becky enjoyed the great location of Sakura House YOYOGI UEHARA: https://www.sakura-house.com/building/yoyogi-uehara-nishihara
Breaking cultural boundaries and making new bonds
Umi may have been hesitate while dealing with many Japanese real estate agencies on the search for his accommodation in Tokyo, and we are glad that he reached us during such a stressful time. We believe that a clear and friendly communication can cross any cultural boundaries, both with our staff and between our multicultural housemates.
Umi had a great time socializing and meeting all his housemates at Sakura House NISHIARAI DAISHI: https://www.sakura-house.com/building/nishiarai-daishi
An urban delight
Denise & Timothy stayed at our large private Kyoto Machiya House in search of a full Kyoto life experience. From the decorative aspects and facilities in the house, to the easy transportation and surrounding cultural and tourist spots around it, have allowed them to exceed the expectations of their stay.
Denise & Timothy have stayed in Sakura House KYOTO R: https://www.sakura-house.com/building/kyoto-imadegawa
It can be difficult to find a suitable place to stay in Japan, that's why we always welcome good communication and a clear reservation procedure without handling fees, no "key money" and no agency fee. We cut away the need to worry and add on to the enjoyment of everyone's stay in Japan.
Begin your accommodation search for a stay in Tokyo and house options in Kyoto: https://www.sakura-house.com/building
SAKURA HOUSE
Nishi-Shinjuku K-1 Bldg. 2F
7-2-6 Nishi-Shinjuku, Shinjuku-Ku Tokyo, Japan
Postal code: 160-0023
Google map
From Japan:
From outside Japan:
Mail:
Office hours:

8:50 am to 8:00 pm
We are open every day of the year.
Tokyo time:

01:42