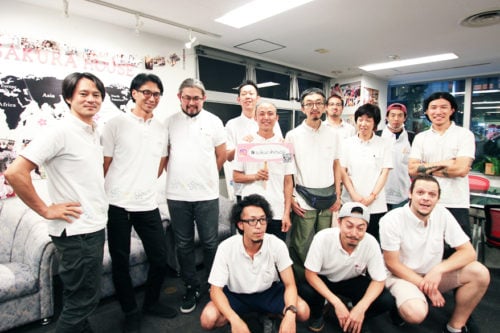 2019/10/04 (Fri)
People in SAKURA HOUSE
5 Things That Make SAKURA HOUSE Unique – Part 1: Our Maintenance Team
At SAKURA HOUSE, we take things into our own hands. We have our own professional maintenance staff that cleans, repairs and upgrades residences and do not rely on third-party service providers only. This allows us to provide smooth and flexible service to our residents.


Bearing in mind the motto "Safe, Clean and Convenient", our maintenance team performs a series of routine cleaning and repair work for the properties, provides full support and care for the residents. The main task of our Maintenance team is to take care of our over 100 buildings all over Tokyo and is divided into several teams who are responsible for a specific area and buildings.

These teams operate independent and manage their own schedule. Besides that, the Office team and Maintenance team communicate directly with each other to be able to react to issues reported to our Sales & Resident Relations team as soon as possible.





While our Maintenance colleagues are all-rounder who can face almost every issue, we also have colleagues who specialized in specific areas like Electrician or Reformation.

Recently we built up a new team focusing on the exterior of our buildings, including outside cleaning, weeding and gardening.




Our Maintenance team is always happy to help our residents and sometimes go beyond their tasks to make life at Sakura House as easy and comfortable as possible.
SAKURA HOUSE
Nishi-Shinjuku K-1 Bldg. 2F
7-2-6 Nishi-Shinjuku, Shinjuku-Ku Tokyo, Japan
Postal code: 160-0023
Google map
From Japan:
From outside Japan:
Mail:
Office hours:

8:50 am to 8:00 pm
We are open every day of the year.
Tokyo time:

02:29