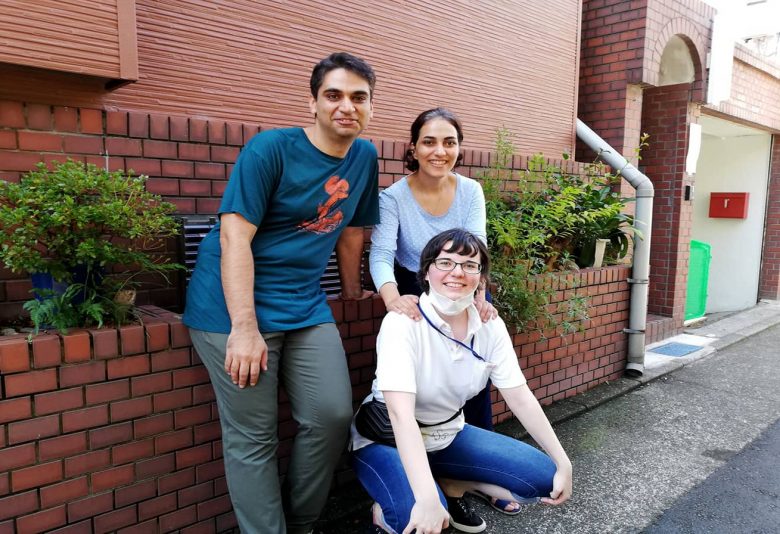 2020/08/24 (Mon)
People in SAKURA HOUSE
Resident Stories vol.09

Our nice residents from Iran checked out from our Share House in Nishi Shinjuku. We are so sad.
We were so happy to see them one last time before they went to Kyoto. Now they just want to enjoy their remaining time in Japan before going back to Germany for working.
Before we had the pleasure to try their homemade dish from iran in our Sakura Hostel cooking event.
It was always so much fun to talk with you! We hope to see you soon again in Japan.


With the current world situation, some people continue to look for an alternative to their needs while staying in Japan.
We welcomed this polite young man to one of the unique rooms of our newest Kyoto share house with a private lounge area.
If you are also looking for a better place for your continued stay in Japan, let us know. Kyoto might be a good match for you.


It is so hot today.
Luckily one of our former residents from Australia came back to Sakura House and checked in today.
Welcome back! Actually he is a teacher at an international primary school and hoping to stay long time in japan. We think his students will learn a lot of interesting stuff from him.


Our former resident from Germany came back to Sakura House again!! We are very happy to see her.
All of us are now in a difficult situation, but we hope she will have a good time in Sakura House and In Japan.

SAKURA HOUSE
Nishi-Shinjuku K-1 Bldg. 2F
7-2-6 Nishi-Shinjuku, Shinjuku-Ku Tokyo, Japan
Postal code: 160-0023
Google map
From Japan:
From outside Japan:
Mail:
Office hours:

8:50 am to 8:00 pm
We are open every day of the year.
Tokyo time:

16:25(We are open now!)